Three hundred years ago, groups of settlers crossed the ocean from Europe to find religious freedom in the new colonies on the other side of the Atlantic. Among them were the Amish, who put down roots in the fertile soil of south-central Pennsylvania. Their communities have thrived—so much so that Lancaster County is known as Amish Country. Today, the descendants of those settlers maintain their ancestors' traditions, including modest dress, a simple lifestyle without many modern conveniences, and a life of service to God, the family and their community. Most still farm the land using methods that have been handed down generation after generation. Their unique culture is one of the reasons that Lancaster County attracts so many visitors—some 9.77 million in 2022. Clearly, many travelers are rightly convinced that visiting Amish Country is definitely worth the trip!
Why? For starters, for most visitors, the trip is a lot shorter and more convenient than the one the Amish made to get here. Lancaster is less than 2 hours by car from Philadelphia, and even closer to Wilmington, Delaware. You can drive there in 3 hours or less from Washington, DC, or New York City. Here are a few reasons to make that short trip to Amish Country Pennsylvania.
#1. AMISH COUNTRY IS AN ALL-YEAR DESTINATION
You may have visited the shore after Labor Day only to be disappointed when you learned that your favorite shop or restaurant was closed. Lancaster County doesn't have a single "tourist season." It's a great place to visit all year 'round. Its beauty changes with the seasons: from the subtle colors of budding trees and spring blooms, to the verdant fields of summer, to the reds and golds of autumn leaves, to quiet churches and farmhouses dusted lightly with snow in the winter. No matter which page your calendar is on, you'll find a picturesque and welcoming destination that offers lots to see and do. And the village of Bird-in-Hand puts you at the center of all of it. 
#2 THE FOOD IS DELICIOUS AND PLENTIFUL
When you visit Amish Country, you'll be surrounded by farm fields, so it's no wonder you'll find so much farm fresh food everywhere. Pull over to a roadside stand and fill your cooler with just-picked seasonal produce. Visit spots like the Bird-in-Hand Farmers Market, where you can stock up on more fresh veggies and locally produced, meats and cheeses, canned goods, baked goods and more. Want to see where it all comes from? Take part in a Harvest Tour or Farm-to-Fork Tour, both offered as part of a lodging package with the Village Inn & Suites. 
If you're looking for white table linens, you won't be disappointed. Lancaster City boasts several fine dining establishments. Head to the Belvedere Inn for classic American dishes, Citronnelle for modern French, or 401 Prime for steaks, just to name a few of your many options. If casual fare is more your style, you'll find cozy cafes in Lancaster, Bird-in-Hand and many surrounding towns and villages. 
No visit to Amish Country would be complete without experiencing a Pennsylvania Dutch-style all-you-can-eat buffet like the Bird-in-Hand Family Restaurant and Smorgasbord. You can sample traditional regional dishes like crispy broasted chicken or ham balls, and sides like buttered egg noodles, chicken corn soup, red beet eggs and the sweet-and-sour vegetable relish known as chow chow. Or spend an afternoon or evening on the Smucker family farmstead enjoying one of the freshest meals you've ever eaten. Several times each summer, we pitch a tent amidst the cornrows and serve up a traditional chicken barbecue with corn on the cob, baked potatoes, applesauce, coleslaw and Grandma Smucker's baked lima beans, plus our famous whoopie pies. These Cornfield Banquets sell out fast, so get your tickets early.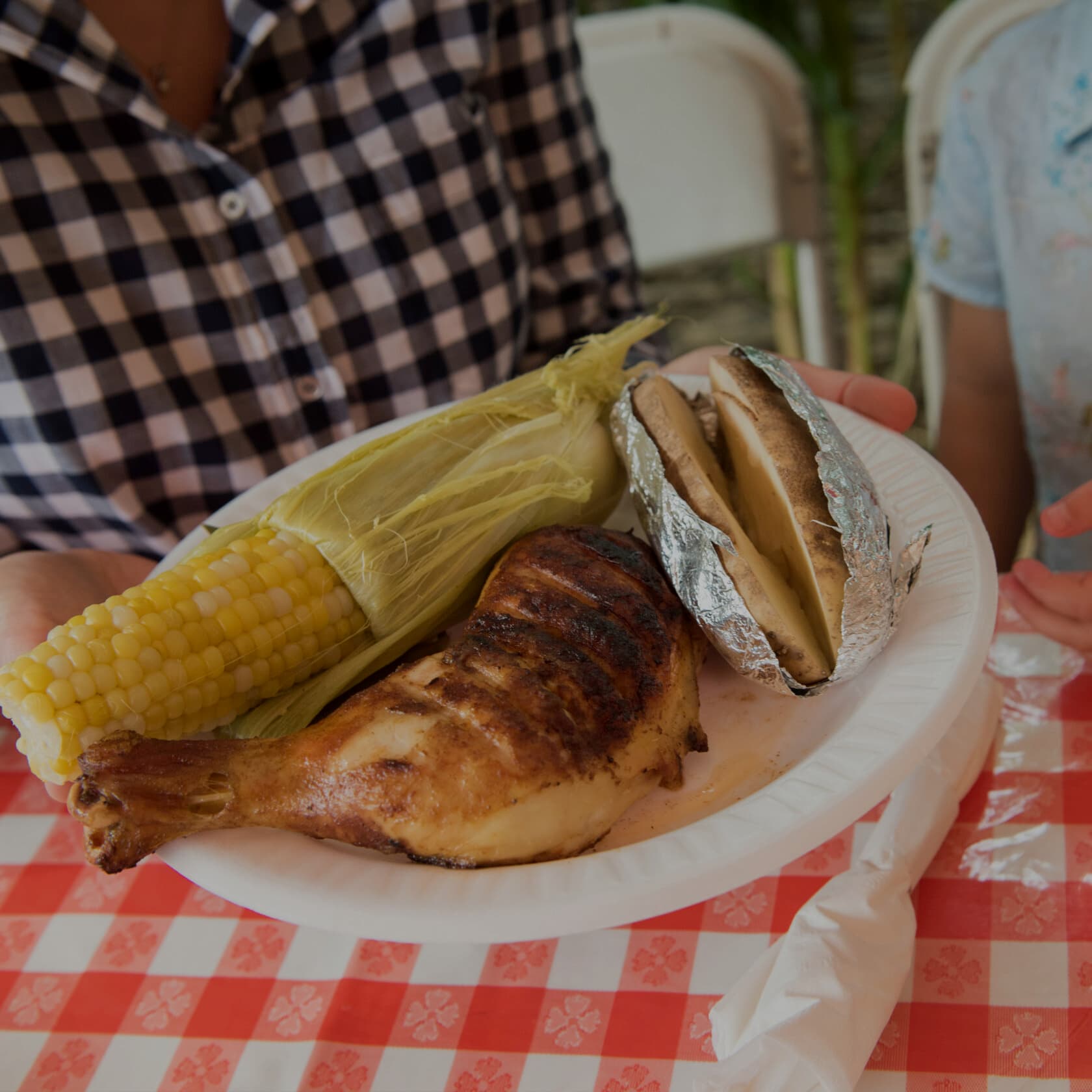 #3 THERE'S SO MUCH TO SEE 
Everywhere you look in Amish Country, the scene is worth a postcard. You can get the lay of the land—and insights into local history, traditions and culture—on a free two-hour bus tour that's available to guests of any of the Bird-in-Hand family of lodging properties. Or you could see the farms, villages and fields while riding in an authentic Amish buggy like those you see along the roads throughout Lancaster County. Aaron & Jessica's Buggy Rides and Abe's Buggy Rides both are located on Old Philadelphia Pike in Bird-in-Hand. Both offer rides of varying lengths, some with stops at Amish farms or other sites of interest.
If you prefer higher horsepower, try a scooter tour. Conveniently located right next to the new Bird-in-Hand Artisan Village, Bird-in-Hand Scooter Tours offers a selection of professionally guided tours along the backroads in and around Bird-in-Hand, including a country roads excursion and a "Scootin' for Scoops" ice cream experience. They will also arrange private scooter tours for groups of up to 12. 
For an unforgettable experience—and a bird's eye view of Amish farmlands—book a private or shared flight with Lancaster Balloon Rides. The experience includes balloon set-up and launch, an approximately one-hour flight, and transport back to the launch site, which is close to the Bird-in-Hand Village Inn & Suites. Sunrise and sunset flights are available all year.
#4. IT ELEVATES SOUVENIR SHOPPING
Amish-made products are known for their quality—so why settle for a souvenir t-shirt when you could take home an heirloom-quality handcrafted wooden toy or one-of-a-kind quilt? If you're looking for something made in Lancaster County, you'll find unique gifts at the area's newest retail destination, Bird-in-Hand Artisan Village, where dozens of local vendors offer high-quality handmade jewelry and other accessories, handbags, original artwork, home décor and more. You'll find scroll-sawed Christmas ornaments and homespun cotton table linens, country gnomes and gourd creations, hand-poured candles and ceramic oil lamps, stained glass and body scrubs, small-batch tea blends… so much to browse inside a historic building that once served as The Old Village Store and Hardware Store. Dating back to the late 1800s, it has been refurbished and refitted for its new purpose. The renovations retain many original architectural elements while brightening up the space.
Another favorite place to shop in Amish Country is Kitchen Kettle Village. Founders Bob and Pat Burnley started in 1954 with a range, 30 kettles and a half-dozen jelly recipes. Eventually they moved the operation from their garage into a store, and then added another store and another. Three generations later, the complex has some 40 shops in a lovely, walkable outdoor setting in the Village of Intercourse. You'll find nationally known names like Deerskin, Life Is Good, Alex and Ani, and others. Throughout the village, you can also look for their Locally Made logo for items made here in Lancaster County. 
If you're looking for bargains, the Lancaster outlets are known far and wide. Between Lancaster and Bird-in-Hand, The Shops @ Rockvale and Tanger Outlets have dozens of well-known brand names, like The Disney Store, Lee/Wrangler, Crate & Barrel, Anne Taylor Factory Store, Chico's Outlet, Kate Spade New York, Pottery Barn, Vineyard Vines and so many more. 
#5 YOU CAN ENJOY "BIG-CITY" CULTURE IN THE COUNTRY 
Amish Country is famous for its farms, horse-drawn buggies and other rural scenes, but if offers much more as well. It's also a great place to enjoy live entertainment, and you'll find lots of theater in Lancaster County. You can see Bible stories brought to life in the lavish productions at Sight & Sound Theatre in Strasburg. Moses is live on stage through early October 2023, followed by The Miracle of Christmas in November and December. In Lancaster, American Music Theatre presents a wide array of entertainment, from Broadway shows and Grammy-winning artists representing all genres of music, to children's concerts.
For Broadway-style musicals set in Amish Country, reserve seats at the Bird-in-Hand Stage. For more than a decade, Bird-in-Hand has partnered with Blue Gate Musicals to present high-quality Broadway-style musicals set in Amish Country. The 2023 season's shows include the musical comedy Dear Soldier Boy, running through July 27; The Home Game, about young man faced with a choice between baseball, farming and family, which runs August through October; and Our Christmas Dinner, a heartfelt and funny holiday show opening October 26. Bird-in-Hand Stage also hosts Ryan & Friends, whose music, comedy and message continually delight audiences. 
#6 THERE'S ALWAYS SOMETHING TO CELEBRATE
No matter what time of year you visit Amish Country, you'll find an unforgettable experience. In the spring, check out the mud sales—outdoor auctions of Amish-made furniture, quilts, gardening equipment and more. Usually held to benefit one of the local fire companies, these events take place in late winter or early spring when the fields are soft from melting snows and seasonal rains—giving rise to the name. In September, you can experience the magic of the Lancaster Hot Air Balloon Festival and Country Fair, a multi-day event with mass ascension balloon watches both morning and evening, live entertainment, hay rides, tethered balloon rides and other fun activities in the air and on the ground.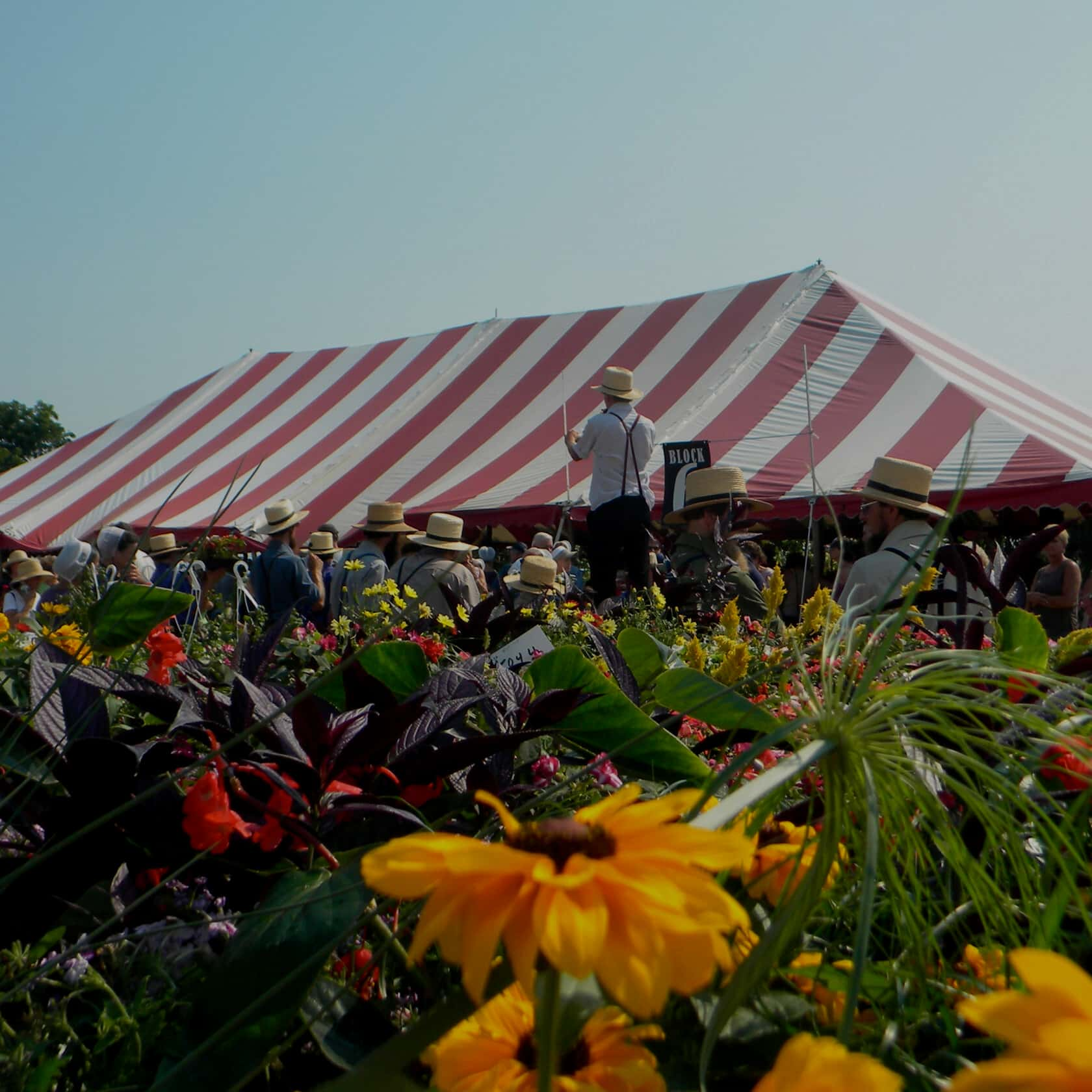 As the winter holidays approach, you'll find even more reasons to visit Amish Country. In addition to great gift shopping and a selection of Christmas shows on stage, you can get in the spirit with the Mayor's Tree Lighting and the Christmas Spirit Light Show, both in Lancaster City, or delight the kids (and your inner child) with Bird-in-Hand's Christmas Village the second weekend of December, a visit to Hersheypark Christmas Candyland or Dutch Winter Wonderland. And Koziar's Christmas Village in Berville has something for everyone, with more than a million lights, indoor and outdoor train displays, shopping and visits with Santa.  
Want to know more? Check out our blog post on 6 Things to Know About Amish Country.