To many travelers, Lancaster County, PA, is known as "Amish Country,"—but what does that really mean? The Amish, often called "the Plain people" for their modest dress and simple lifestyle, are members of a Protestant Christian group that first came to Pennsylvania in the early 1700s seeking religious freedom. Today, they maintain their traditions and live a life of service to God, the family and their community. 
Although you can find Amish communities in several places in the United States and Canada, the Amish settlement that includes Lancaster, Chester and York counties is the largest in the world. The vast majority of the Amish in this settlement live in Lancaster County. They make up only about 6 percent of the county's total population of nearly half a million, but contribute the most to its population growth, are significant landowners and contribute to its economy. What's more, the Amish culture helps make Lancaster County a unique and wonderful place to visit.
#1. THE AMISH USE TRADITIONAL FARMING METHODS
Many Amish families have been farming for generations. Their farms are usually small enough for a single family to run. Today, many Amish in Lancaster County are finding other types of work as the price of land puts farming out of reach, but the Amish still have a major influence on the rural lifestyle of Lancaster County. 
Striving to be "in the world, not of it," the Amish generally don't drive cars or use mechanized farm machinery or electricity. They use horses or mules to plow their fields and travel in horse-drawn buggies. The milk dairy cows by hand. You can see it all for yourself first-hand if you visit Old Windmill Farm in Ronks, just a few minutes from Bird-in-Hand. It's a working farm that offers tours where you can learn about farm life, watch cow milking and egg gathering, meet mules and (depending on the time of year) bottle feed calves and hold baby chicks. The farm offers a variety of experiences, ranging from an hour to four or five hours. In the fall and winter, a farmhouse experience includes pressing cider, churning butter from cream and baking bread. 
Another place to get insights into the traditional Amish way of life is at the Amish Village, also in Ronks. One of the key attractions in the village is the 1840 farmhouse, where you can get a guided tour and answers to your questions about the Amish. You can also take a self-guided tour of the village, which is spread out over 12 acres and includes a barn and farm animals, a one-room schoolhouse, a smokehouse market, a blacksmith shop, windmill and waterwheel, as well as shops, picnic grounds and a play area.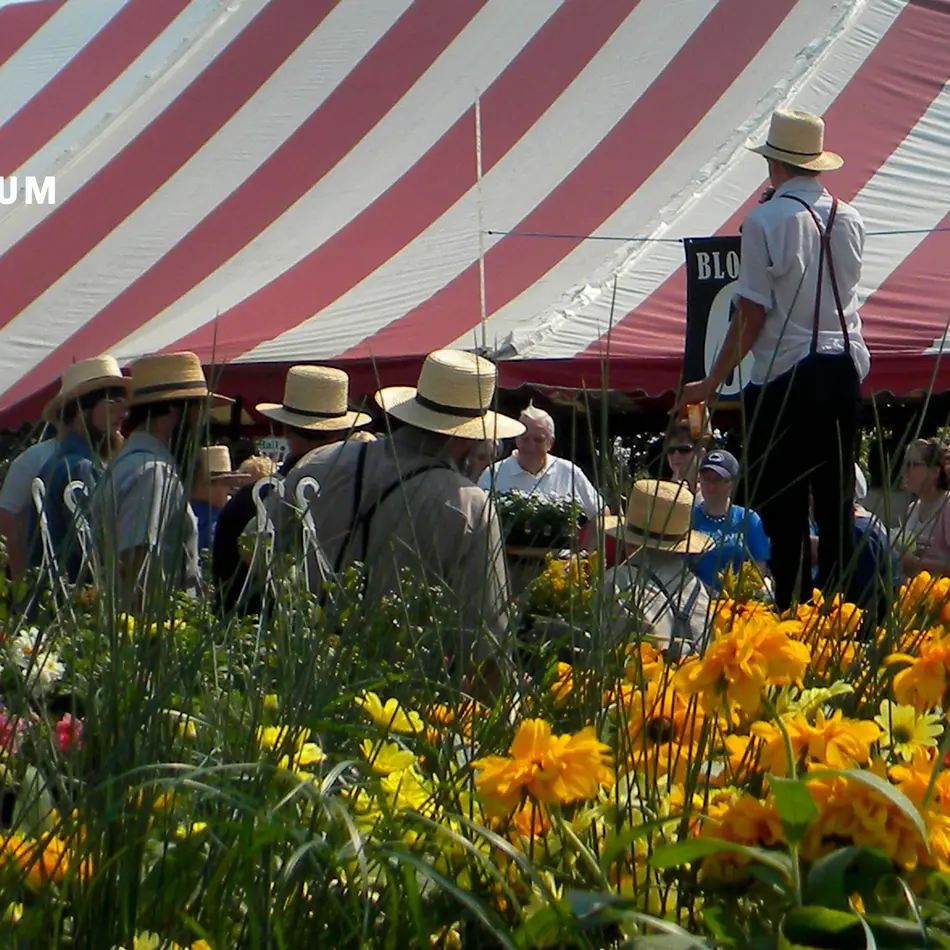 #2 THE AMISH ARE ENTREPRENEURS
Even a modest farm can produce more than a family needs to sustain themselves, so Amish farmers offer their bounty for sale, sometimes at roadside produce stands. Others supply local markets, restaurants and retirement community kitchens. Still, others sell their meat, dairy and other products through co-ops. And the Amish aren't limited to farming. They are known far and wide for their high-quality furniture, woodworking and construction.
Some travel out of the area to build barns and other structures. Amish-made quilts are highly prized and can be found at shops throughout the area. The Amish are also known for beautifully made buggies and carriages, as well as leather harnesses for the horses and ponies that pull them. At the Bird-in-Hand Farmers Market, you can meet Amish vendors selling produce, meats and cheeses, canned goods, baked goods, crafts, furniture and more.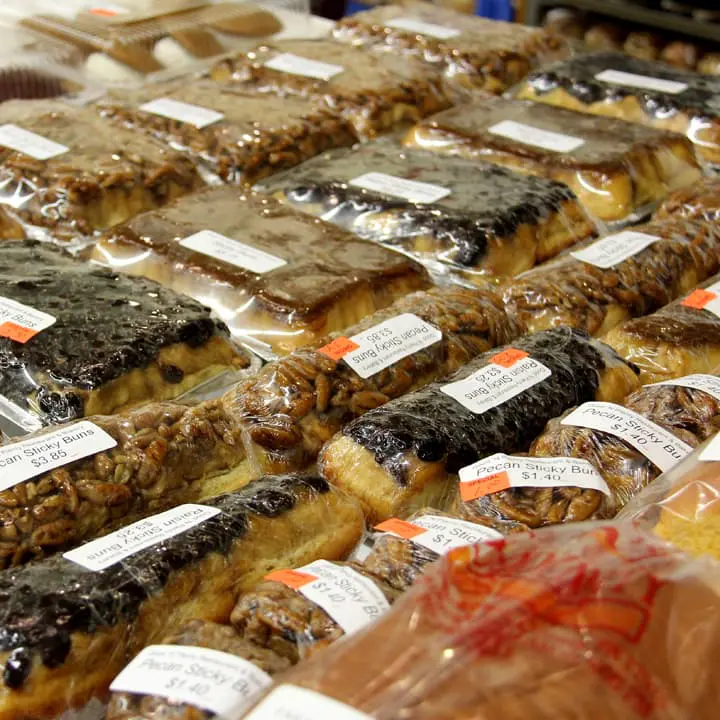 #3 THE AMISH USE HORSEPOWER 
Few images say that you're in Amish Country as clearly as the sight of a dark horse-drawn buggy on a quiet country road. Most Amish people don't drive cars. Instead, they get around on foot, by bicycle or by buggy. They use buggies to go shopping, to services and to visit friends. For safety's sake, it's important to follow proper road etiquette as you travel through Lancaster County. Horse-drawn buggies typically travel at about 5 to 8 miles per hour, and the area has many two-lane roads, so be prepared to slow down if you are behind one. Usually, buggies will stay as far to the right as they can. Sometimes locals call the shoulders of the road the "buggy lane."
Under Pennsylvania law, you may pass a buggy if it's safe to do so. Just remember that horses can spook if they're startled, so slow down and don't blow your horn. Also, be aware that the driver will move the buggy toward the middle of the road before making a left turn. Keep an especially sharp eye out on rainy days and nights, as the dark buggies (and usually dark horses) can be harder to see. During the daytime, as you come around a curve or drive up to the crest of a hill, watch out for Amish children who might be walking home from school or driving a pony cart on the way to a neighboring farm. 
#4. THE AMISH DON'T WORK ON SUNDAYS
The Amish are part of a Protestant group called Anabaptists. They don't automatically baptize children soon after birth. Instead, Amish teens usually have an opportunity to live among "the English," which is how they refer to non-Amish people. Following that time, known as rumspringa, they choose to be baptized into the church or leave the community.
The Amish usually hold worship services every other Sunday. Church members take turns hosting the services in their homes. Other church members bring backless benches, so everyone has a place to sit. The service, which may involve multiple preachers and bishops, can last several hours, with hymns, prayer, a minister's message and more hymns. The services may be held in High German or in the Pennsylvania German dialect often called Pennsylvania "Dutch." (The German word for German is Deutsche, which sounds like "Dutch" to English ears.) Attendees sing the hymns in unison without musical accompaniment, and the hymnal has no musical notations—so they are singing the melodies from memory. After the services, everyone enjoys a light lunch and social time.
Amish farmers will take care of necessary chores—feeding the animals, milking cows—on Sundays, but meals are prepared on Saturdays so Sundays can be spent in worship, spending time with the family and visiting others in the community. That means that most Amish-owned businesses will be closed on Sundays. If you're visiting for a weekend, it pays to call ahead to see if the places you plan to patronize will be open. You can find a list of things to do on Sundays in Lancaster County here. 
#5 THE AMISH ARE PRIVATE PEOPLE 
It's important to be respectful no matter where you're traveling, and Amish Country is no different. With their unique dress, it can be tempting to think of the Amish as good photo subjects. In reality, most Amish people are not comfortable being photographed. You probably wouldn't want a stranger taking photos of your children or other loved ones, and neither do the Amish. Some may give permission to photograph their farm or buggy from a distance as long as no one is recognizable in the picture. Of course, it's never polite to stare. 
Here is some other Amish Country etiquette to keep in mind: 
Don't knock on doors or enter private property without permission. Some Amish farms and homes DO sell crafts, baked goods, produce and other items. They will have signs out front inviting visitors.

Don't pet or feed horses tied to a rail or buggy. Yes, even the local big box store has buggy parking and tie rails. 

If you want to meet and talk to Amish people, patronize their businesses—but remember that they have a business to run. 
#6 YOU CAN HAVE AN AUTHENTIC AMISH EXPERIENCE
You can't drop in uninvited to an Amish worship service, but there are many ways to have a truly authentic Amish experience when visiting Lancaster County. For one, you can book an Amish buggy ride to get a local's eye view of this unique region. Abe's Buggy Rides in Bird-in-Hand offers a variety of routes as well as an opportunity to meet and feed farm animals. 
You might want to attend a "mud sale"—an outdoor auction usually held in late winter or early Spring (thus the name) of Amish-made furniture, quilts, gardening equipment and more. The events usually benefit local fire companies. The Lancaster County Carriage & Antique Auction is held in June at the Bird-in-Hand events field to benefit the Hand-in-Hand Fire Company. In July, a Haiti Benefit Auction in Bird-in-Hand will feature auctions of crafts, quilts, furniture, tools, sporting goods and hunting equipment, gazebos and sheds, swings and more, plus a chicken barbecue supper, a pancake breakfast and a capella singing. Proceeds support qualifying missions to Haiti.
You can eat like the Amish, too. The Amish love good, farm-fresh food, and when you dine in Amish Country, you can count on plenty of it. The region is famous for all-you-can-eat smorgasbords like the Bird-in-Hand Family Restaurant and Smorgasbord. You can sample popular Pennsylvania Dutch foods like broasted chicken, ham balls, buttered noodles and chicken corn soup. Favorite side dishes include red beet eggs—hardboiled eggs picked in beet brine—and chow chow, a sweet-and-sour mix of pickled vegetables, often used as a relish. Or join us for a Cornfield Banquet—a traditional chicken barbecue among the cornrows on the Smucker family farmstead for an authentic—and truly memorable—experience.
Take part in our Fall Harvest Tour package and you'll be able to see apple butter, cider and goat cheese being made (and taste samples), learn about milk from Amish dairy farmers, see how our bakery makes our famous pies with homegrown pumpkins and lunch on locally grown foods. Guests of the Village Inn & Suites can take a Farm-to-Fork Tour in the Spring led by the Smuckers, starting with a farm-fresh breakfast on an Amish farm, followed by tours of local farms, an orchard and a dairy, a luncheon of local foods and a market basket to take home.