Hailed by the New York Post as "the new Brooklyn," Lancaster has so much to offer. The area is home to an incredible variety of family-friendly fun activities from the Amish rolling farmlands to delicious food, baked goods, and historic sites. Whether you have a specific attraction in mind or you're just looking for something to do this weekend, you can find it here in Lancaster County. If you're not sure what to do in Lancaster, we've created a list of some of our favorite things to do in Lancaster County.
1. Take flight on a hot air balloon ride with U.S. Hot Air Balloon Team
Fly high in the sky over scenic Lancaster County in a one-hour hot air balloon ride with Lancaster Balloon Rides. Experience the golden hours of early morning, or the blue hours in the early evening, as you soar over farm fields of Intercourse, Bird-in-Hand, and Strasburg. Take flight in an exciting, peaceful hot air balloon ride experiencing the astonishing view from above.
2. Take a scooter tour with Strasburg Scooters
Take an exciting scooter tour with Strasburg Scooters, winding around the picturesque farmland surrounding Bird-in-Hand and the Village of Intercourse. Your journey kicks off in Bird-in-Hand, where a local guide will lead you to unique shops, and Pennsylvania Dutch treats, and share more about the Amish and Lancaster County history.
3. Savor a wine tasting at Waltz Vineyard
Visit Waltz Vineyards' European inspired tasting room at Kitchen Kettle Village in Intercourse for a unique wine tasting experience. Enjoy a wine flight and a complimentary cheese and cracker tray, and come ready to learn about wine. Waltz produces world-class European style wines, boasting a continental climate similar to northern Italy and central France.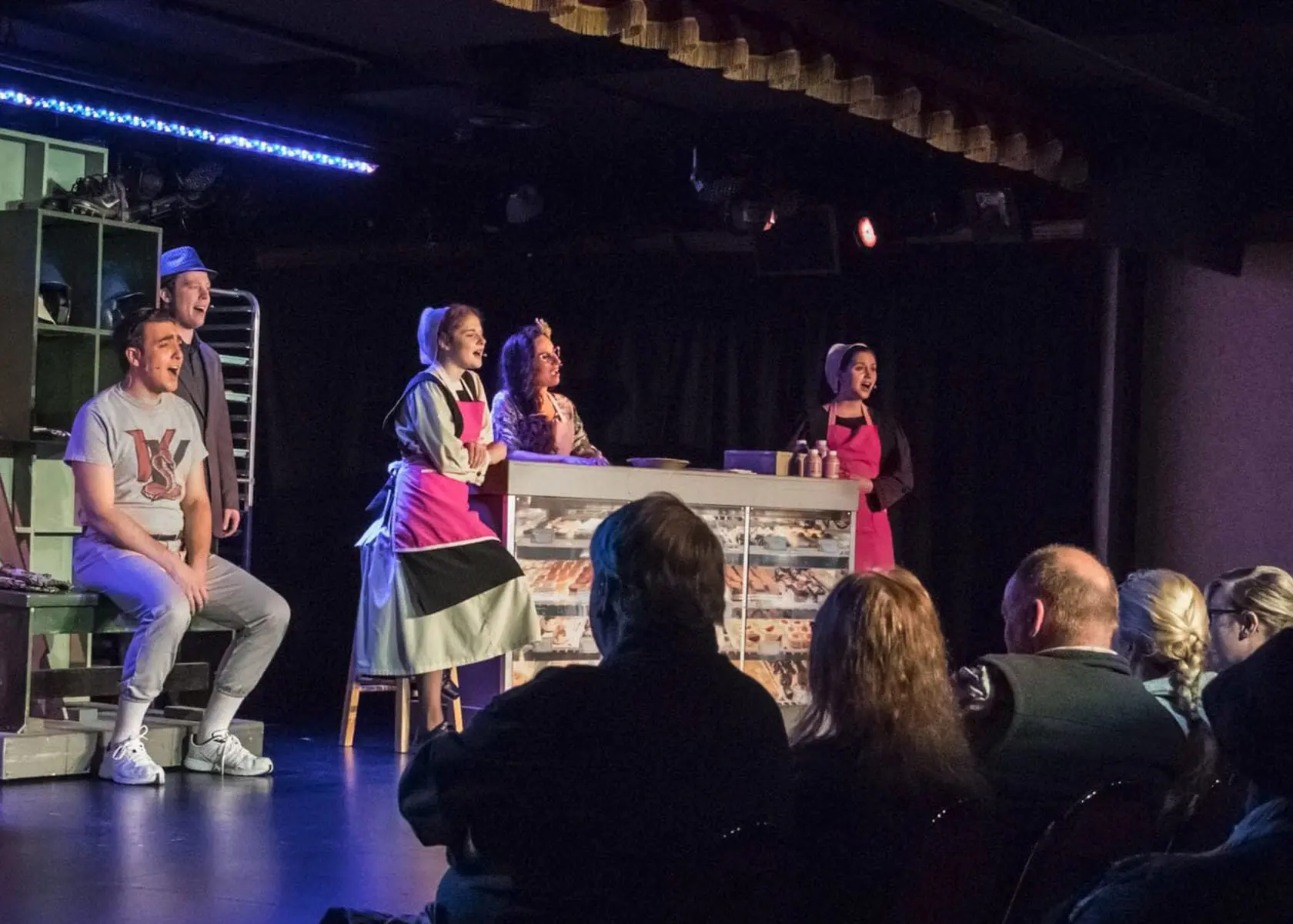 4. See a show at Bird-in-Hand Stage
Experience uplifting, live Broadway-style musicals and more at the Bird-in-Hand Stage. With on-site dining at the Bird-in-Hand Family Restaurant & Smorgasbord and a choice of showtimes, you can enjoy a memorable day at the theatre with your friends and family.
5. Ride the rails at Strasburg Rail Road
Full steam ahead to the Strasburg Rail Road, the oldest continuously operating railroad in the western hemisphere. Take a ride through scenic Lancaster County aboard a beautifully restored steam locomotive or passenger car.
6. Watch a show at Sight & Sound Theatres
Watch the Bible come to life at Sight & Sound Theatres on a panoramic stage. Enjoy classic Biblical stories about Noah, Daniel, Jonah, and Jesus with the elaborate musical production, telling the stories in a unique way.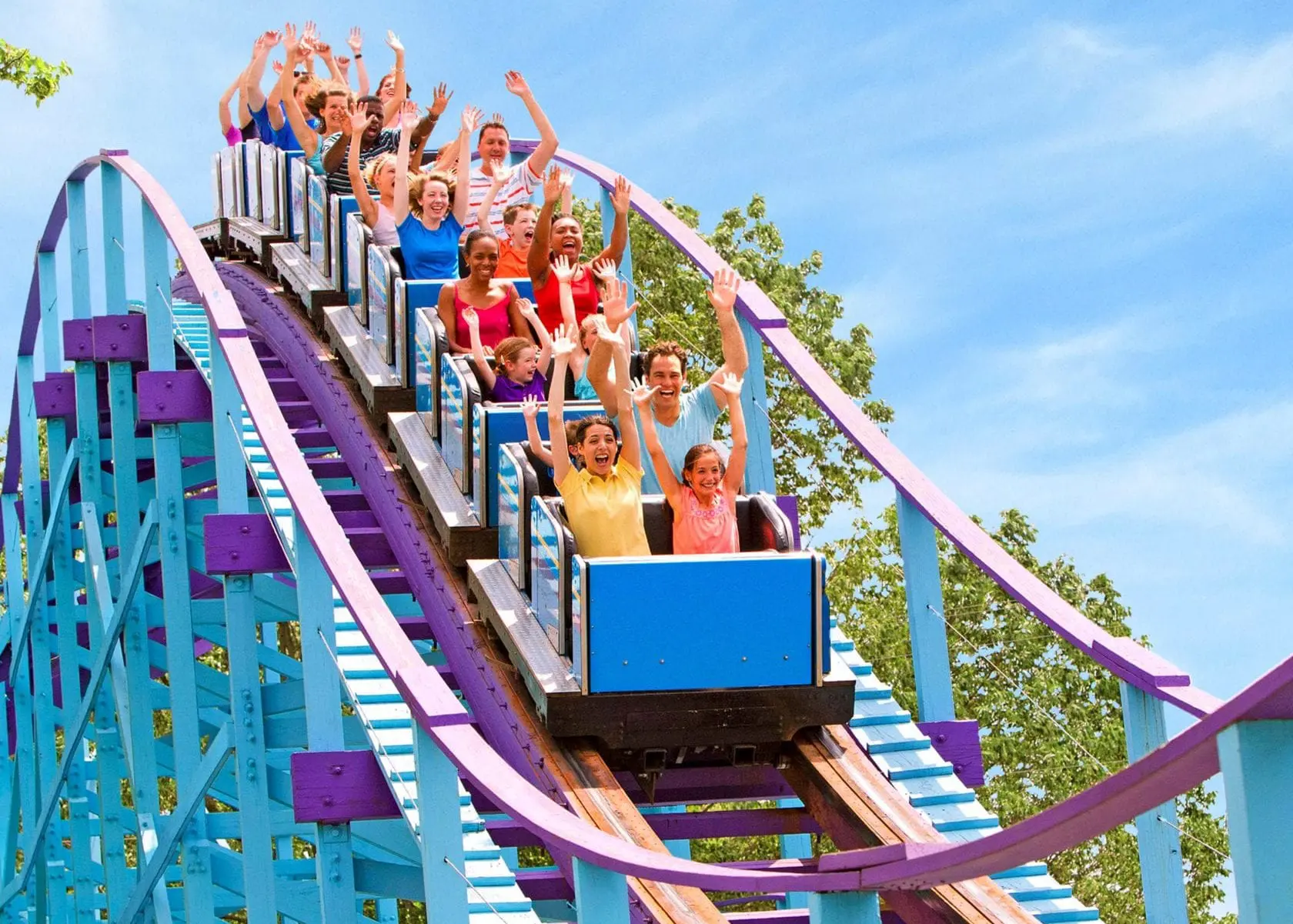 7. Ride the rides at Dutch Wonderland
Come to Dutch Wonderland for the rides and attractions and leave having spent an enchanting day with your family. You can cool off in Duke's Lagoon from Memorial Day to Labor Day or make discoveries at Exploration Island, where dinosaurs come to life.
8. Shop at Central Market
Lancaster County's iconic Central Market has something for everyone from fresh produce and meats and cheeses to baked goods and ready-to-eat meals. At over 120 years old, Central Market is the oldest, continuously running farmer's market in the country. The market offers various products for sale from Amish, Pennsylvania Dutch, German, Greek, Caribbean, Middle Eastern, and Slavic origins.
9. Play miniature golf at Waters Edge Mini Golf
Take your shot on the beautiful, water-filled miniature golf course in Bird-in-Hand. After you putt your way through the course, finish your round with delicious ice cream or other snacks at the snack bar.
10. Explore Kitchen Kettle Village
Walking through the quaint shops at Kitchen Kettle Village is a fun thing to do for kids and adults alike. Kitchen Kettle Village's 40 shops showcase the traditions of Lancaster County including eateries, a working canning kitchen, and an inn.
11. Shop at Bird-in-Hand Farmer's Market
Walkthrough the Bird-in-Hand Farmer's Market and take in the aromas and the abundant displays from 30 local vendors. The family-owned and operated farmer's market has existed for more than 30 years, offering baked goods, chocolates, candies, bulk foods, spices, coffee, hand-rolled soft pretzels, apple cider, homemade canned goods, and more.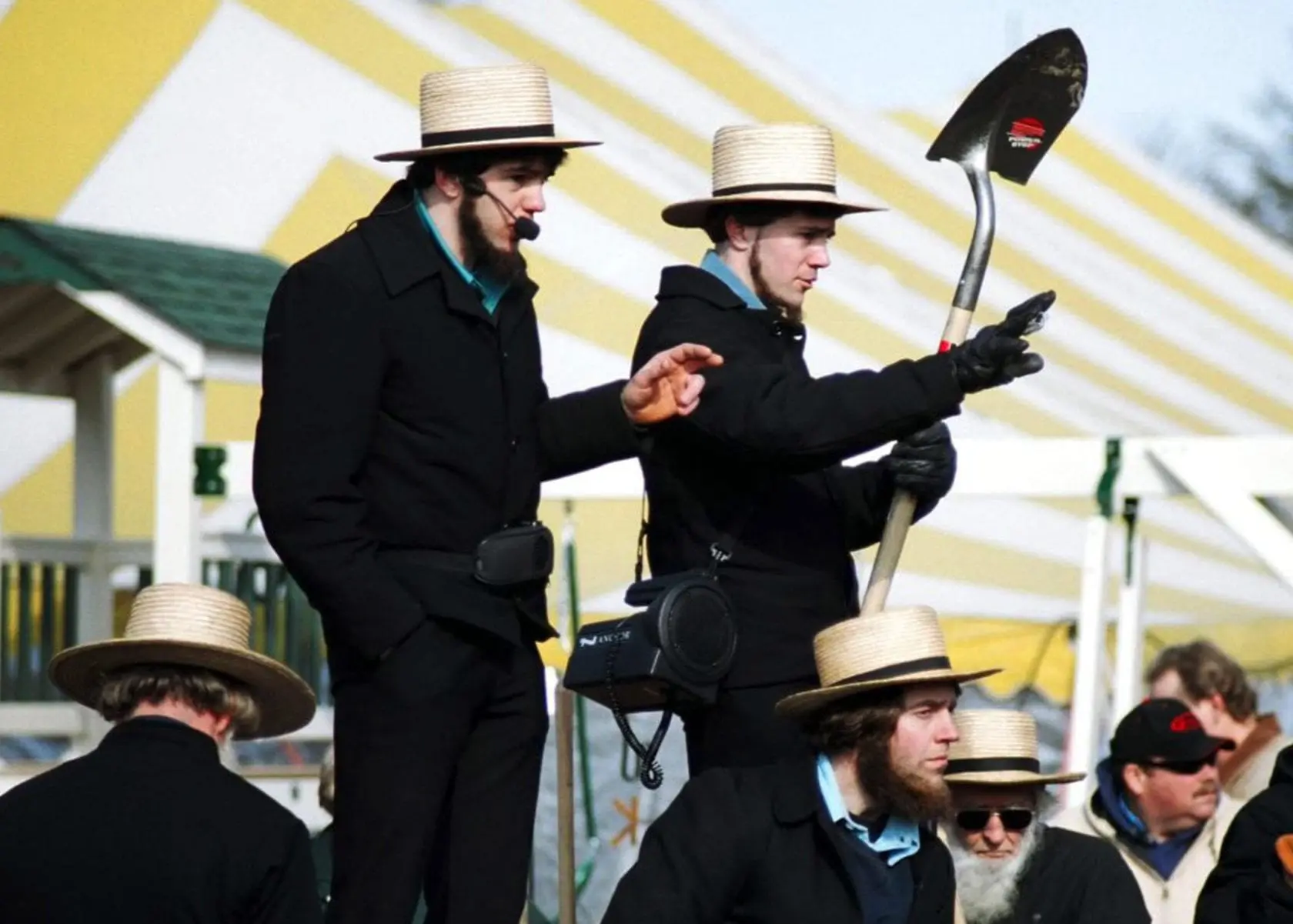 12. Experience a mud sale
If your trip to Lancaster County coincides with the spring mud sale season, this isn't an experience you want to miss. Named for the condition of the thawing ground, the fundraiser auctions off various items and the proceeds support local volunteer fire companies.
13. Shop until you drop at the Lancaster outlet stores
You can't visit Lancaster County without stopping at our numerous outlet stores and malls. From the Tanger Outlets to The Shops @ Rockvale, you'll find yourself saving hundreds on many major designer brands.
There's so much to see and do in Lancaster County. Make sure to enjoy these experiences to make your trip a memorable one.