If you want a vacation you'll always remember, consider a visit to the Village Inn & Suites in Bird-in-Hand, PA. You can enjoy historic, upscale country lodging that puts you close to all of Lancaster County's most popular attractions and yet still provides a warm welcome and a quiet peace that soothes the soul. Here are some tips for making your trip memorable.
1. Dig Deep
There's much to be said about being spontaneous, but if you want to make the most of your time in Bird-in-Hand, it pays to plan ahead. The area offers so much to see and do that you can benefit from doing a little bit of research in advance of your visit, so you can be sure to see and do the things that appeal to you most.
One of the best sites to visit for information on Pennsylvania Dutch Country events and attractions is DiscoverLancaster.com, operated by a nonprofit partnership organization focused on promoting tourism in Lancaster County. The organization also operates a Visitors Center just off Route 30 at Greenfield Road exit in Lancaster and provides a free Lancaster County Getaway Guide. The website is organized with helpful sections on Things to Do, Events, Amish Culture and other areas of interest. The Plan Your Visit section includes links to a wide variety of resources, including trip ideas, coupons and discounts, driving directions, local services and a list of Frequently Asked Questions.
Another excellent resource for planning a trip to Bird-in-Hand is LancasterPA.com. The company behind it, Action Video, has been promoting tourism in this area since the early 1980s—so they know their way around. In addition to sections on Things to Do, Dining and Shopping, the site has a section dedicated to the Amish and Plain People, with links to places to find Amish-made furniture and quilts, Amish stores and Amish attractions. The Visitors section includes information on what's currently open and information for first-time visitors. Budget-conscious travelers will appreciate the links to coupons, discounts and special offers, organized by category and location.
You can also get ideas for your stay from Bird-in-Hand.com. The website's Experiences page features special savings and exclusive guests-only opportunities to gain intimate insights into the culture and lifestyle of this unique region. In addition, the Bird-in-Hand Blog provides an extensive library of articles on top activities, indoor and outdoor attractions and more within an easy drive of Bird-in-Hand.
2. Add adventure
For a truly unforgettable vacation, seek out experiences that will broaden your horizons and offer new insights. No matter how many times you may have driven Lancaster County's rural roads, a bird's eye view can give you a whole new perspective on the region's farmlands, rivers and notable landmarks. Smoketown Helicopters offers Lancaster helicopter tours for two or more people. Options range from the 15-minute Farmlands tour to a 55-minute See It All tour or an even longer VIP tour. Helicopters leave from Smoketown Airport, less than five minutes from the Bird-in-Hand Village Inn & Suites.
Or you might prefer to soar over the countryside in a hot air balloon. Lancaster Balloon Rides (formerly the US Hot Air Balloon Team) offers private and shared rides all year-'round, weather permitting. Balloons launch from a field across the street from the Bird-in-Hand Family Inn—just down the road from the Village Inn & Suites.
If becoming airborne feels a bit too adventuresome, you can create great memories of experiencing life as the locals live it. In Bird-in-Hand, that might mean attending one of the many local mud sales usually held in late winter through early spring to support local volunteer fire departments. At these outdoor auctions, you might find Amish-made furniture or quilts, garden equipment and more.
The Lancaster County Carriage & Antique Auction is held in June at the Bird-in-Hand events field to benefit the Hand-in-Hand Fire Company. Other authentic Amish Country experiences include buggy rides and our unique Cornfield Banquet—a traditional chicken barbecue held in the cornfields on the Smucker family homestead. This popular event includes a hayride and other fun family activities, as well as a farm-fresh meal of Pennsylvania Dutch favorites.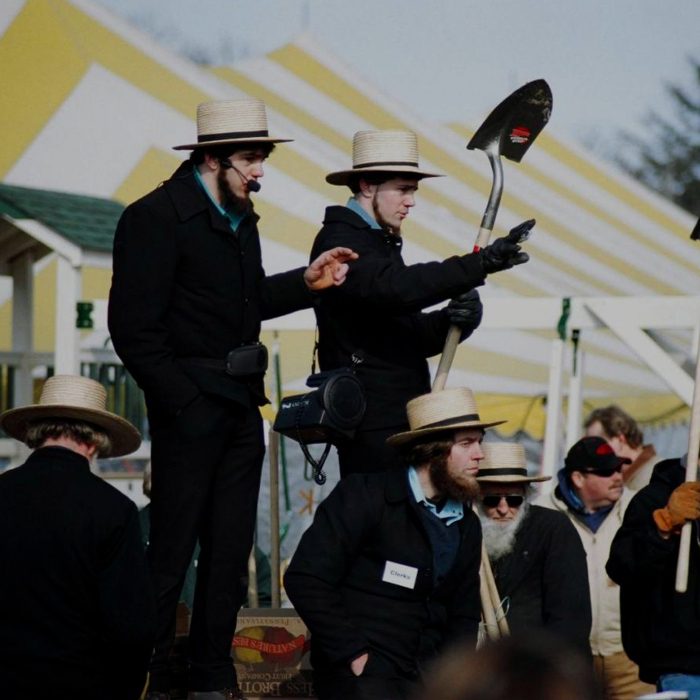 3. Stay & Play
Where you lay your head on vacation can be a big part of the fun. Bird-in-Hand offers several unique lodging destinations. The Bird-in-Hand Village Inn & Suites stands on the site of the original inn, a crude log hut built by William McNabb in the Colonial era. After the original inn burned in 1851, it was rebuilt as a three-story brick hotel.
Today's Village Inn & Suites comprises that 18th Century Inn as well as the Ressler House, the Desmond House, and the Carriage House. Each of its 24 beautifully decorated rooms combines historic charm with modern comfort. Make your stay even more romantic with an add-on package like a Lancaster County wine tasting or a guided Stay & Scoot tour for two along scenic country roads.
What if you're traveling with kids? For a change of pace, sleep under the stars (or in your camper or RV or one of our cozy log cabins) at Country Acres Campground. This 18-acre campground is clean, kid- and pet-friendly and close to popular attractions like Dutch Wonderland. Or consider a stay in the Schoolhouse Suite at our resort-style Bird-in-Hand Family Inn. The suite sleeps up to five guests in a unique reproduction of an Amish schoolhouse, complete with a teacher's desk, blackboard, gas stove, books, and a globe.
4. Eat Like a Local
The Cornfield Banquet won't be your only memorable meal in Bird-in-Hand. No one goes home hungry from Lancaster County—and many come here to enjoy traditional Pennsylvania Dutch cooking. The region is famous for all-you-can-eat smorgasbords. The Amish-style buffet at the Bird-in-Hand Family Restaurant & Smorgasbord features a wide selection of favorites like pork and sauerkraut, baked ham balls, and broasted chicken, with sides like chow chow, pickled beets, buttered noodles, and much more. Many of our recipes date back to Grandma Smucker, and they're carefully prepared today using the freshest ingredients, including meat, poultry and produce from local Amish and Mennonite farms whenever possible.
Have a sweet tooth? Don't go home without stopping at our Bird-in-Hand Bakery & Cafe for fresh-baked treats that will remind you of your stay. (Most freeze well, so buy some for now and some to enjoy later.) Among our specialties are classic Amish Country whoopie pies, made with two layers of rich, moist cake surrounding lots and lots of smooth and creamy filling. Our jumbo whoopie pies are made from an old family recipe, and they come in a variety of flavors.
Another favorite is our famous wet-bottom shoofly pie made from a recipe that has been handed down for many generations and was fine-tuned by Grandma Smucker. This classic combination of light syrup, eggs, flour, brown sugar and cinnamon in a flaky pie crust is a delicious dessert—but if you want to experience it the Dutch Country way, start your day with a slice of shoofly pie and a cup of coffee!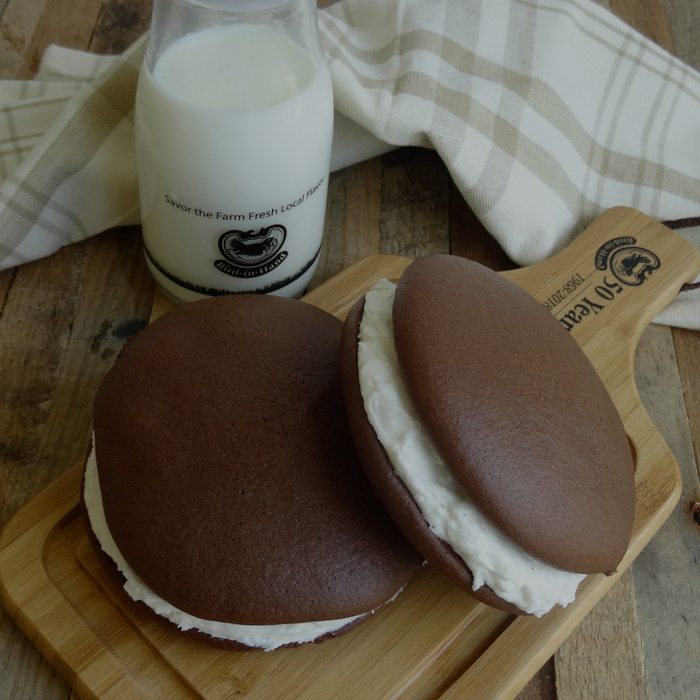 5. Put It on Paper
You can make great, long-lasting memories on your trip to Bird-in-Hand—but if you want to keep them fresh forever and share them easily, consider committing them to paper. Maybe you want to keep a diary or travel journal documenting where you went, what you saw, learned and general impressions of each day. Or you could put together a scrapbook with images and small souvenirs from your Bird-in-Hand vacation.
If you don't already have a journal or scrapbook, add Gordonville Book Store on Old Leacock Road to your itinerary. This Amish business offers scrapbooking supplies and stationery as well as religious and inspirational literature. They also sell local maps and guidebooks, which might inspire your next memorable visit!