You have lots of options for where to spend your leisure time. And we fully understand that the factors that go into choosing a vacation destination may be different for everyone—and even different for every vacation. Considering all that, we offer the top 10 reasons to make Bird-in-Hand, PA a part of your travel plans.
#10. Accessibility
Located in beautiful eastern Lancaster County, PA, Bird-in-Hand is within easy reach of most major cities in the Mid-Atlantic area. Here are some drive times:
Philadelphia: 1.25 hours via I-76 & US 30
Allentown/Lehigh Valley: 1.5 hours via US 222 or I-78 & US 222
Newark, DE: 1 hour via PA 41 or PA 896
Baltimore: 1.5 hours via I-83 and US 30
New York City: 2.5 hours via I-95 & US 202
Maybe the best part about getting to Bird-in-Hand is that once you leave your metropolitan area behind, you're in for a scenic ride as the region's farm fields fold open around you.
#9. Central Location
Once you arrive at Bird-in-Hand, you are truly in the heart of Pennsylvania Dutch Country—conveniently located close to everything you want to see and do. Although many guests spend their entire visit in our village, many others like to explore the surrounding area. From Bird-in-Hand, you can be in downtown Lancaster City, to our west, in about 15 minutes. It's home to Lancaster Central Market, art galleries, boutiques, restaurants and more. New Holland, known for its auctions, is 15 minutes to our northeast. Head north about 20 minutes to reach Ephrata and the historic Ephrata Cloister, and the charming village of Lititz is about 25 minutes northwest. Continue on, and you'll soon find yourself in Hershey, billed as "The Sweetest Place on Earth," and Harrisburg.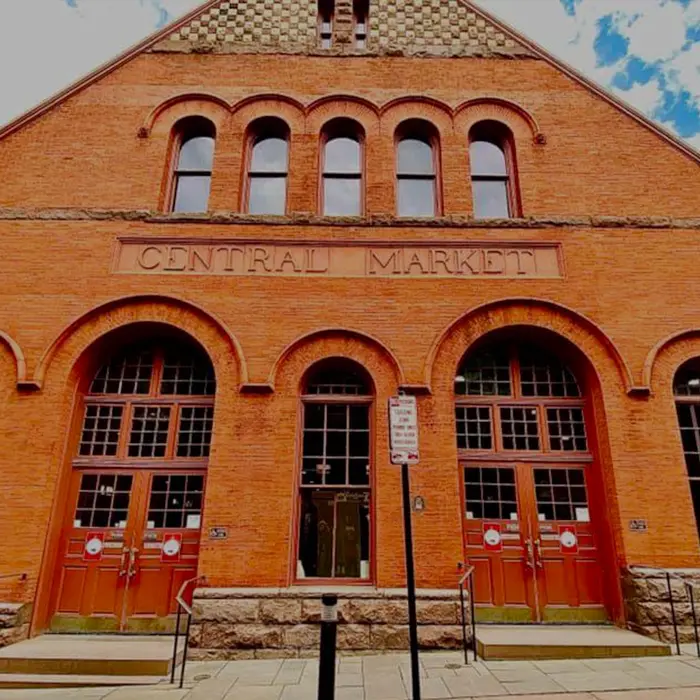 #8. Affordability
You don't have to spend a fortune to enjoy a great vacation. From free parking to free in-room Wi-Fi and cable, to a complimentary bus tour of Amish Country, you might be pleasantly surprised at the many ways you can save by staying in Bird-in-Hand. If you have vacationed in city destinations or seashore resorts, you'll appreciate the reasonable prices for food, lodging and entertainment in a place where the pace is slower and things are less crowded. When you book your stay, ask about money-saving lodging/meal packages and discounts on theater tickets to enhance your savings. You can also take advantage of special perks for all our lodging guests, like ice cream socials during the summer and conversations about Amish history and traditions led by members of the Smucker family. Think you'll be back? Join our VIP Family and receive additional benefits and savings.
#7. Lots of Lodging Options
When you visit Bird-in-Hand, you're sure to find a place to stay that suits your budget and your vacation style. In the village itself, you can opt for the convenience of the resort-style Bird-in-Hand Family Inn, with indoor and outdoor pools, tennis and basketball courts, playground, fitness and game rooms and more all on-site. If you'd prefer to spend your time in elegant, upscale country surroundings, the Village Inn & Suites offers 24 uniquely decorated rooms and suites with a host of amenities in three historic buildings, including an 18th-century Inn that is listed on the National Register of Historic Places—along with a level of service and attention to detail that you'll rarely find anywhere else.
If handmade quilts and period furnishings aren't your style, you might prefer to sleep under the stars at Country Acres Campground, a family-friendly, pet-friendly 18-acre property that offers both tent and RV sites as well as cozy log cabins. Use it as a home base for your explorations or hang out and enjoy the pool, playground, dog run and other recreational facilities.
A mile east of the Family Inn, the Amish Country Motel combines quaint charm with great value for the traveler who wants a clean, quiet place in the country. Guests often relax in the lawn chairs and watch the horse-and-buggies go by. A little farther east, the Travelers Rest Motel is known for cleanliness, simplicity, hospitality and exceptional value.
#6. Superior Shopping
If your idea of a getaway involves shopping 'til you drop, Bird-in-Hand is the place for you. We're surrounded by a number of popular shopping destinations. You'll be just minutes from the chic boutiques in downtown Lancaster and the 300 Block of North Queen Street, where you'll find an eclectic mix of fashion, fine crafts, jewelry, gifts and more. If you prefer quaint charm to the city scene, we're equally convenient to Kitchen Kettle Village. It has more than 40 stores that offer a unique mix of locally made products and nationally known brands—all in a lovely, walkable outdoor setting. If you're looking for bargains on big names, Bird-in-Hand is about 10 minutes from two major outlet centers, The Shops @ Rockvale and Tanger Outlets, which have dozens of stores carrying major brands. To enjoy maximum savings, stop at each outlet's customer service center before you start exploring the stores. Right in our village, the Bird-in-Hand Farmers Market features a wide variety of delicious foods as well as locally made crafts, quilts and more.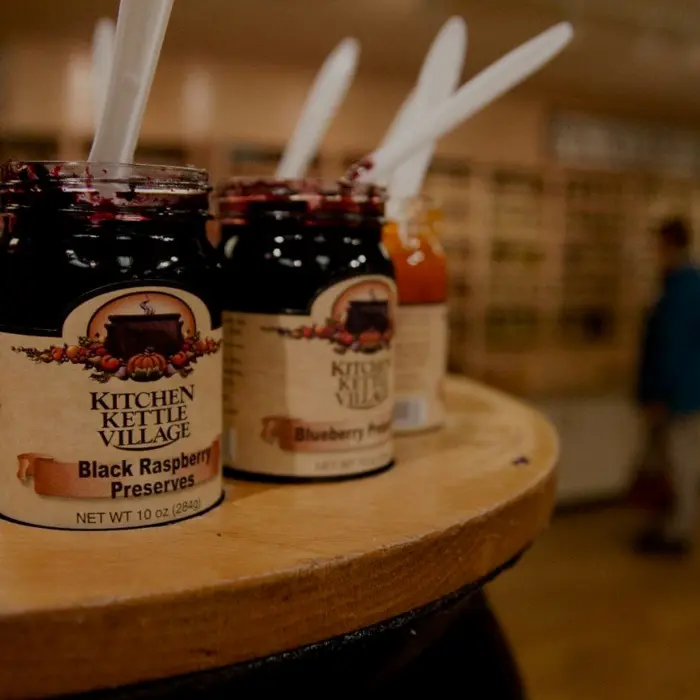 #5. Wholesome Entertainment
Our Bird-in-Hand Stage is known for offering high-quality, Broadway-style live entertainment, including Blue Gate Musicals shows set in Amish Country, plus popular comedy/variety shows and more. For the spring/summer 2022 season, look for the musical thriller A Simple Sanctuary and Ryan & Friends: Hilarity Happens, a delightful mix of favorite songs and snappy comebacks that offers a fun look at life on the farm. Down the road, the Magic & Wonder Theater offers magic, music and more, with variety shows featuring master illusionist Brett Myers. Also nearby, American Music Theatre hosts up to 300 live performances a year, including original shows and top-name entertainers in a variety of genres, including country, Christian/gospel, pop/rock, oldies, Broadway and classical. We're also just minutes from Sight & Sound Theatre, with popular shows that bring the Bible to life. In 2022, Sight & Sound will premier "David" with spectacular special effects, massive sets and live animals.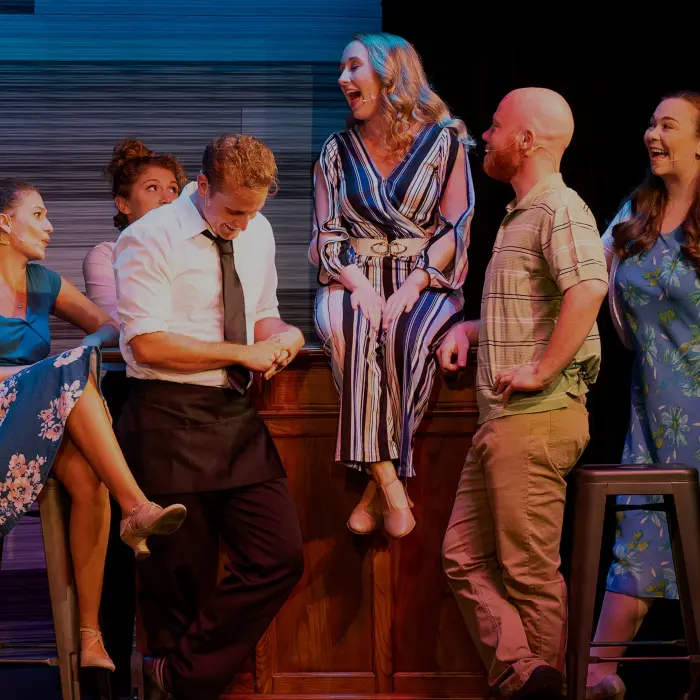 #4. Exciting Events
Bird-in-Hand is a four-season destination. No matter when you visit, you'll find something interesting to do. In later winter and early spring, folks come for the "mud sales"—outdoor auctions of Amish-made furniture, quilts, gardening equipment and more. The events usually benefit local fire companies. In July, a Haiti Benefit Auction is a two-day event that includes auctions of crafts, quilts, furniture, tools, sheds and more, plus a chicken barbecue, breakfast and a capella singing. Proceeds support qualifying missions to Haiti. In September, the Bird-in-Hand Half Marathon and the Lancaster Balloon Festival provide fun and excitement for participants and spectators alike. Check out our events calendar here to find out what's going on in and around the village.
#3. Kid-Friendliness
If you're traveling with children, you'll have another important factor to consider when you're planning your vaction. If you're staying at the Bird-in-Hand Family Inn, you're about 10 minutes from one of Lancaster County's most popular family attractions. On nearly 50 acres, the Dutch Wonderland theme park features more than 35 rides, attractions and shows for young children, plus Duke's Lagoon and Exploration Island. Nearby Cherry Crest Adventure Farm offers families a chance to enjoy the outdoors, learn about farming and have lots of fun. It is open from spring through fall, with interactive attractions like Sproutsville, the Discovery Barn, a Farm Animal Center and activities like the Giant Slinger, Hay Chute, Straw Ball Race, Farm Tour Wagon and Apple Blasters. Some attractions, like the Amazing Maize Maze and Pedal Carts are available in summer and fall.
You'll also find plenty to keep the kids entertained at the Family Inn, including two indoor pools and an outdoor pool with a walk-in zero-grade entrance, playground, game room, fitness room, tennis and basketball courts, and walking paths—all included with your stay. For a nominal fee, miniature golf, a petting zoo and fixin's for a fireside s'mores party are also available on site.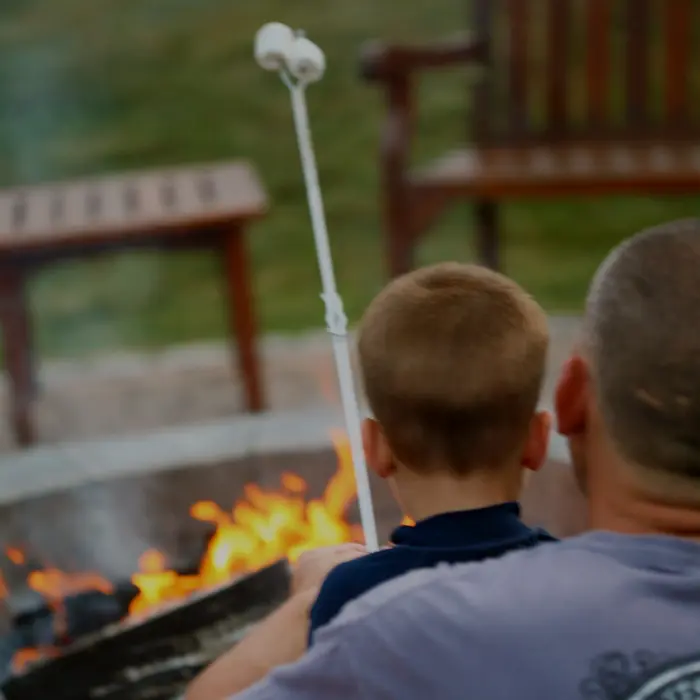 #2. Authenticity
Located in Pennsylvania Dutch country, Bird-in-Hand is a unique travel destination, and the influence of the Amish and Mennonite culture is evident everywhere, from the black buggies drawn by trotting horses along Old Philadelphia Pike, to the beautifully cultivated fields surrounding the village, to the wholesome, farm-fresh choices on the buffet table. In the early 19th century, the Anabaptists—Amish, Mennonite and Brethren — came to Pennsylvania to escape religious persecution. Today the Amish avoid many modern conveniences, such as automobiles and electric wiring. They use draft horses to pull their plows. Their dress is simple and conservative. As a result, they are known as the "plain" people. Most are farmers. Many are skilled carpenters, building barns and other structures, or they make furniture.
It's probably not surprising that food plays a vital role in this farming community. The Bird-in-Hand Family Restaurant & Smorgasbord offers a wide selection of traditional Pennsylvania Dutch foods like broasted chicken, ham balls, chicken pot pie, pork and sauerkraut, chicken corn soup, egg noodles, pickled eggs, greens with warm bacon dressing and chow chow (pickled chopped vegetables served as a condiment) along with other favorites, and lots of farm-fresh vegetables. At the Bird-in-Hand Bakery & Cafe, you'll find such traditional Pennsylvania Dutch desserts as whoopie pies and wet-bottom shoofly pie.
#1. Great Vacation Memories
The best reason to visit Bird-in-Hand, PA is to make memories you'll never forget—because you'll have experiences that you can't have anywhere else. For example, you can enjoy a farm-fresh barbecue chicken meal, along with traditional Pennsylvania Dutch side dishes and desserts, in a unique setting on the Smucker family homestead. Our unique Cornfield Banquet also features a hayride and other fun activities and is held several times in late summer.
You might want to take an Amish buggy ride and listen to the clip-clop of the horse's hooves as you get insights into the local lifestyle from your guide. If that pace is too slow for you, maybe you'd prefer to zip along Bird-in-Hand's quiet back roads on a guided tour with Strasburg Scooters, with surprise stops throughout the countryside. Options include "Scootin' for Scoops of Ice Cream" and even a winter "Scootin' with Santa." Another option is to see Lancaster County by rail. The Strasburg Rail Road offers authentic steam train rides through the countryside. The railroad operates all year round, with a full schedule of seasonal rides and special events.
Maybe you have higher aspirations. In that case, head out to Smoketown Airport, about 5 minutes from Bird-in-Hand, where Smoketown Helicopters offers a variety of Lancaster helicopter tours for two or more people. Or hop in the gondola of a hot air balloon and enjoy a flight with Lancaster Balloon Rides. Balloons launch year-round (weather permitting) from the field across from the Family Inn.
Looking for other ways to make great vacation memories? Check out our Experiences page, and start planning your visit to Bird-inHand, PA today!