A Simple Sanctuary, a new musical
April 8 – August 10, 2022
When her past catches up to her, Melissa James does what she always does – she runs – from her happy life in Connecticut and her beloved husband, Ryan, a successful investment manager, leaving a note begging him to trust her. While his life is upended, she finds a quaint hiding spot – June Bug's B&B, run by a Mennonite woman who is happy to have her first customer. Melissa feels safe in her simple sanctuary in Amish Country until Ivanov, a shadowy figure from her past, tracks her down, dragging the whole community into her mystery life. Will she share her secrets? Who can she trust?
The newest thriller musical from Blue Gate Musicals, will have you on the edge of your seat. Based on an original story by David and Beverly Lewis, with script by Martha Bolton, and music and lyrics by Wally Nason, A Simple Sanctuary is a mystery with a heart.
What's going on? Will Melissa return to Ryan? And what about the $80 million?
Buy Tickets Online »
Showtimes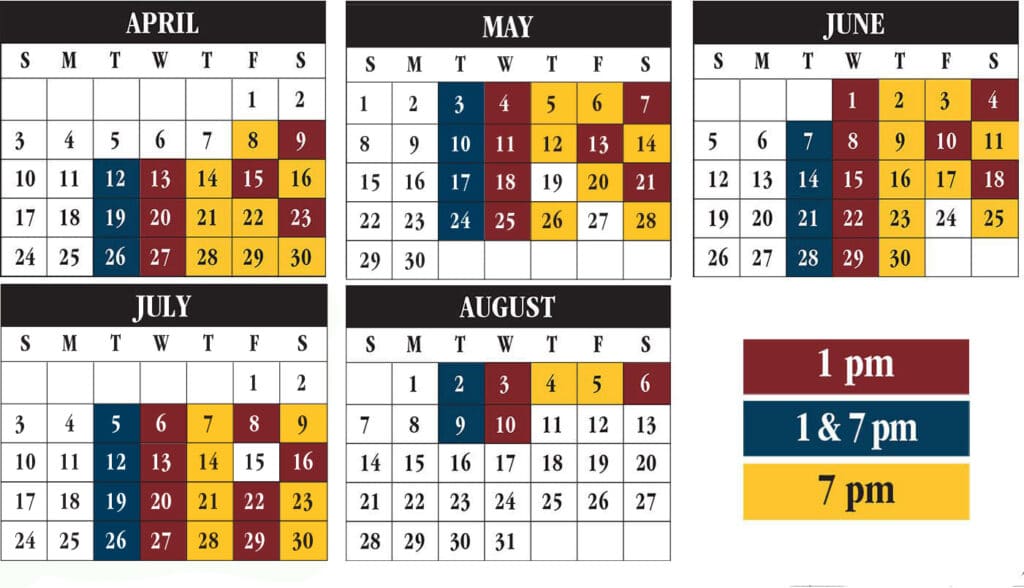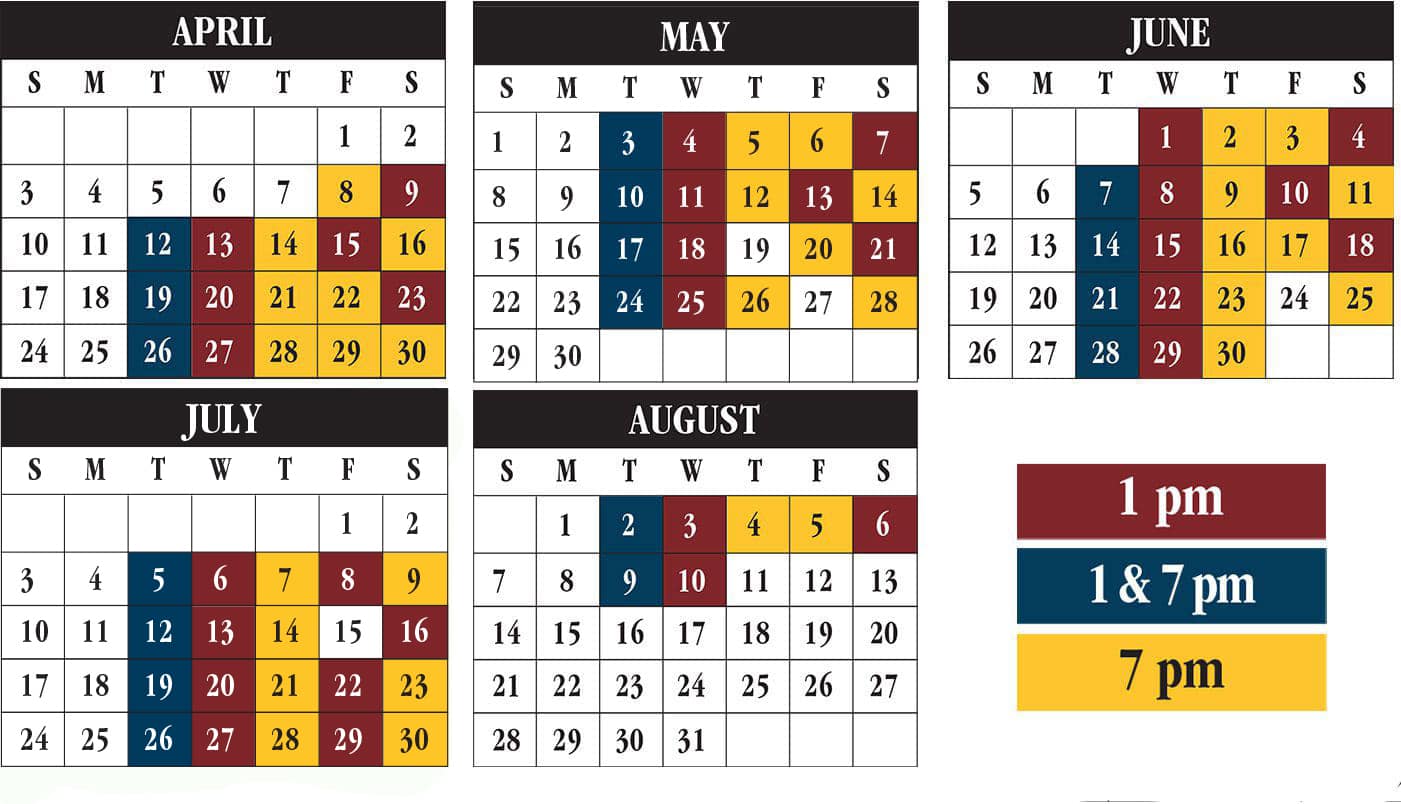 Show Times & Ticket Prices
April 8 – August 10, 2022
Dinner & Show
Monday – Saturday: Adult, $66; Child, $33
Lunch & Show
Monday – Saturday: Adult, $60; Child, $30
Show Only
Monday – Saturday: Adult, $42; Child, $18
Guests dining with us before the performance should arrive at least 90 minutes prior to allow for time to enjoy their meal. If you arrive later than that time, we are not able to guarantee you will be finished dining in time to be seated for the live musical. Stage doors open 30 minutes prior to show time.
Where:
Bird-in-Hand Stage in Lancaster County, PA:
2760 Old Philadelphia Pike, #A
Bird-in-Hand, PA 17505
(Get Google Maps Directions »)
See Showtimes & Buy Tickets »
"We loved the acting and the music – great story!"

— dovey57, Posen, IL
Wholesome Entertainment Everyone Will Enjoy
Our Bird-in-Hand Stage makes it easy to relax and enjoy high-quality live entertainment, including Broadway-style musical theatre with a positive message, in a unique Lancaster County setting.
Intimate 140-seat theatre
Tiered seating with wheelchair-accessible floor seating
Delicious on-site dining – be sure to check the Restaurant's hours of operation
Convenient on-site lodging options
Tickets available as part of a discounted meal and/or lodging package
Theatre season runs April – December with various show times
Escape your everyday world for a little while and enjoy our live stage shows. You'll find yourself laughing, holding your breath, gasping, tapping your toes – uplifted and fully entertained.
Meet Our Talented Cast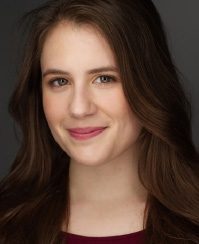 Catherine Patton, Melissa (Mellie) James
Catherine is so excited to join the cast of A Simple Sanctuary. Originally from Opelika, AL, she is currently based here in Lancaster County. Catherine holds a BFA in musical theatre from Samford University and has performed with various theatre companies around the country such as Hampstead Stage Company, National Theatre for Children, Birmingham Children's Theatre, and Opera House Theatre Company. She has performed on the Bird-in-Hand Stage in Stolen: The Musical and The Christmas Tree Ship. She sends love to her family and to her wonderful fiancé Ric.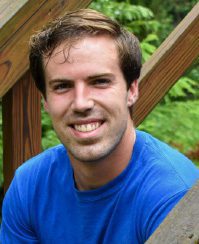 Tim Clayton, Ryan James
Tim Clayton is very excited to be back for his fourth show with Blue Gate Musicals. Raised in Hilliard, Ohio, and a recent graduate of Duke University studying theater and psychology, Tim spent much of the last few years performing with Duke's musical theater organization, Hoof 'n' Horn. Credits include Leo Bloom in The Producers, Amos Hart in Chicago, and George in Love Life. Tim made his Blue Gate debut in 2020 as Simon Yoder in The Güt Life: Christmas with the Yoders and Nick! He would like to thank his parents for their never-ending love and support, and to thank all who come to see the show for continuing to support live theater during such uncertain times; he hopes you enjoy the show.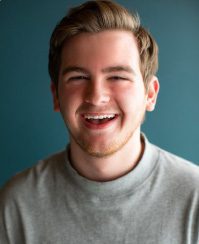 Richard Weaver, Denny Franklin
Richard is so thrilled to return to Bird-in-Hand Stage! You may have seen him last in The Best of Me as Brock, The Christmas Tree Ship as Man #3, Stolen the Musical as Jimmy Scott, and Christmas to Remember as Man #1. Richard grew up in Lancaster County and has been performing locally for many theaters including The Fulton Theatre, The Dutch Apple Dinner Theatre, Servant Stage, and many more! Some of his favorite roles include Ensemble in Treasure Island, an Extra in Disney's Newsies at the Fulton Theatre and Horton the Elephant in Seussical the Musical at Cavod Theatre. When not performing he can be found teaching acting classes, playing DnD, and directing shows! A big thanks to his fiancé Catherine, friends, family, teachers, and God. Go follow him on Instagram @richard__weaver!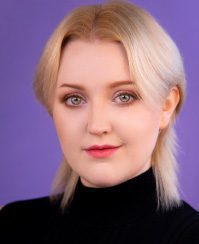 Love Ruddell, Alice (Ali) Graham
Love is excited to return to Blue Gate Musicals after performing as Mrs. Nussbaum in A Christmas Tree Ship at the Ohio Star Theatre. Love is a graduate of Millikin University with a BFA in Musical Theatre. Before the pandemic, they were active as a Silly Girl in Beauty and the Beast at Round Barn Theatre right after performing as Jane Jones in The Lost Colony at the Waterside Theatre. Other credits include Val in A Chorus Line, Jeanie Muldoon in Nice Work If You Can Get It, Fiona in Shrek, and as a featured soloist in That's Entertainment at Six Flags St Louis. In their spare time, Love can be found cosplaying or working as a princess at parties and events. @loveruddellofficial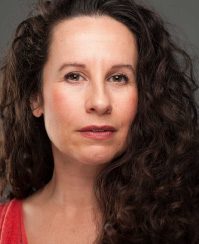 Monica Depaul, Leela Denlinger
Past Blue Gate credits include: Barbara Schuenemann in The Christmas Tree Ship, Patrice Hopkins in The Best of Me, Fanny Miller in Stolen and more! Originally from: Orange County, CA; Training: BFA in Musical Theatre from California State University, Fullerton. Sight & Sound Theatre credits: Abraham and Sarah, Psalms of David, Voices of Christmas, Noah and more! Local theatre credits: The Fulton Theatre, PRiMA Theatre, Servant Stage Company and more! Favorite roles include: Sarah in Abraham and Sarah, Morgan in Godspell and Nimue in Camelot. She also enjoys the role of Artistic Director of Cavod Theatre in New Holland, PA. Love to: Mom, Vinnie, Amelia and Ella; to God for loving us and "directing us to radiate the beauty and spread the fragrance of His Providence".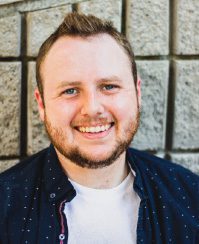 Joshua Joyce, Bernie
Joshua is a Georgia native and graduate of Valdosta State University with a BFA in theatre performance and has a diverse performance background including experience with children's theatre, musical theatre, improv acting, and directing. He began his career in performance as a small child in church musicals and has been working to expand his horizons ever since. His favorite shows he has performed in include Disney's Newsies, Hello Dolly, All Shook Up, and Book of Days, and Joshua is thrilled to make his Blue Gate Musicals debut alongside his A Simple Sanctuary cast mates.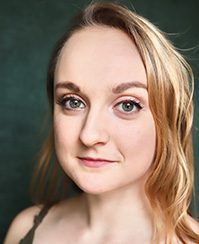 Madison Merkel, Agent Beverly Walsh/Mrs. Browning
Madison holds a BFA in Musical Theatre from Samford University. Professional Credits: Grease (Patty), Cabaret (Ensemble), Henry V (Ensemble). College Credits: Sylvia (Sylvia), Every Brilliant Thing (Narrator). In the fall, Madison will begin working towards an MFA in Acting at the University of Alabama. You can find her on Instagram @madi_merk. Ephesians 3:20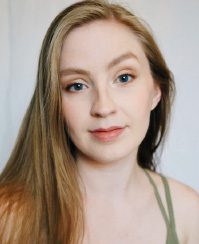 Meredith Aydelott, Elizabeth King
Meredith is excited to be returning for her second season with Blue Gate Musicals! She is a Nashville, TN native who recently graduated from Middle Tennessee State University with a major in theatre and a minor in musical theatre. You may have seen her performing in Blue Gate's Stolen the Musical last year as Ginny Meyers in Shipshewana, IN. Her other recent credits include Godspell (Uzo) and Romeo and Juliet (Balthasar). She would like to thank her friends and family for their endless support and love.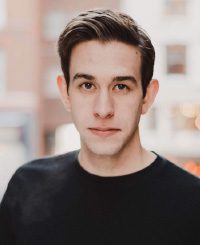 Trenton Gunsolley, Thaddeus King
Trenton is thankful to be joining Blue Gate Musicals for a second season. He was most recently seen performing in Half-Stitched at the Carlisle Inn in Sarasota, Florida. He has entertained audiences in his home state of Colorado as Sky Masterson in Guys and Dolls, George Banks in Mary Poppins, and Ali Hakim in Oklahoma! to name a few. He enjoys practicing and performing his trade of close-up, sleight of hand magic which he has studied for nearly 15 years. He is overjoyed to be back on stage amidst the Covid-19 pandemic and hopes you enjoy the show!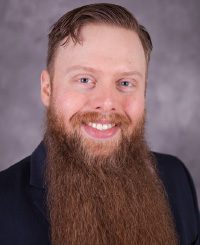 Nathan Garner, Ivanov
Nathan is glad to be returning to the Bird-in-Hand Stage. This is his 7th year at Bird-in-Hand and 8th with Blue Gate Musicals.He is excited for a new season of shows and a new cast of people to work with! Most recently he was seen as one of the lumberjacks in The Christmas Tree Ship and Abraham in Stolen in the Blue Gate Theatre in Shipshewana, Indiana. He wants to thank you all for coming and hopes you enjoy the show!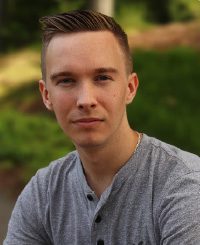 Ryan Phelps, Paul Martin
Ryan is thrilled to make his professional theater debut with Blue Gate Musicals in beautiful Lancaster, Pennsylvania. He has previously appeared in Central Connecticut State University productions of Pippin, To Kill a Mockingbird, and Sweeney Todd, and you may recognize his dulcet tones from the podcast, The Last Minute with Dustin Wong. He'd like to thank Wally Nason for the opportunity, and the cast and crew for their kindness, expertise, and guidance. He'd also like to thank his family, his friends, and Melody, for doling out words of encouragementand kicks in the pants as necessary, and his many educators and draggers-into-things over the years. Much love.
Stay Overnight: Experience Smucker Family Hospitality
Our on-site dining options are a delicious way to round out your visit to our Bird-in-Hand Stage. For an even more memorable theatre experience, ask about discounted packages that include meals or lodging at our one of our conveniently located properties, which provide easy access to all the most popular Lancaster County attractions.