If you're bringing a tour group to Lancaster County, you'll want to find a great group-friendly restaurant. You may choose from several in the region, but some might be a better fit for your itinerary. Pick a place that serves fresh, delicious food, offers easy access to the area's most popular group activities and attractions and is known for its hospitality, so you'll surely delight your guests. Bird-in-Hand Family Restaurant & Smorgasbord checks all those boxes.
AN ENTERTAINMENT SMORGASBORD
Lancaster County is a great destination for theatre and live entertainment, and Bird-in-Hand puts your group close to the best of it. For convenience and quality entertainment, it's hard to beat the Bird-in-Hand Stage, just a few steps from our dining room. Guests can enjoy Broadway-caliber shows set in Amish Country from Blue Gate Musicals, whose performances on our stage in 2023 include Dear Soldier Boy, The Home Game and Our Christmas Dinner. Through October, we're also presenting the wholesome and hilarious multimedia variety show Ryan & Friends: Never Speechless. Another dinner theater option is Magic & Wonder, in nearby Paradise, PA, which offers magic shows, musical variety, holiday programs and more.
Just a few minutes by bus from Bird-in-Hand, American Music Theatre hosts up to 300 live performances a year, including original shows, oldies tributes and Grammy-winning entertainers. Top-name acts appearing in 2023 include Donny Osmond, Frankie Vallie and The Four Seasons and Johnny Mathis. In September, the venue hosts the Pennsylvania Gospel Music Festival. Also nearby is Sight & Sound Theatre, which brings Bible stories to life with stunning sets and breathtaking special effects. In 2023, they're presenting Moses through October, followed by Miracle of Christmas. Your group can save on show tickets when you book seats for Sight & Sound as an add-on or part of a meal and lodging package at Bird-in-Hand.
A PENNSYLVANIA DUTCH SMORGASBORD
Bird-in-Hand Family Restaurant & Smorgasbord is the perfect place to take your group for a meal before or after the show. With decades of experience hosting groups, we offer private dining for groups of 20 or more, banquet seating, and several dining-style options. We are famous for the fresh, locally sourced foods, traditional Pennsylvania Dutch dishes and other favorite recipes on our all-you-can-eat buffet—plus a soup-and-salad bar and a delicious selection of desserts from our Bird-in-Hand Bakery & Cafe. Driver and escort receive a complimentary meal, and we offer special value packages that combine meals, lodging and entertainment.
A DELIGHTFULLY DIFFERENT DINING EXPERIENCE
When you visit Bird-in-Hand, the meal itself can be a memorable group activity. That's certainly the case when you include our popular Cornfield Banquet in your itinerary. This unique experience gives guests of all ages an authentic taste of Amish Country. They'll join the Smuckers on the family homestead for a farm-fresh chicken barbecue, complete with corn on the cob, Pennsylvania Dutch sides and home-baked desserts—all served under the tent surrounded by rows of corn. The festivities include a hayride, corn maze and music around the bonfire. Ask us about available dates and discounts for groups of 20 or more.
GROUP TOUR OF AMISH FARMLANDS
Where does all that food come from? What makes Lancaster County, PA, so unique? Do the Amish really travel by horse and buggy? Your guests can get the answers to all their questions when you get off the highway and follow our back roads on an Amish Farmland Tour. This two-hour tour is available to guests of any of the Bird-in-Hand Family properties. Bird-in-Hand can also provide step-on guides for larger bus groups.
STOP & SHOP IN THE VILLAGE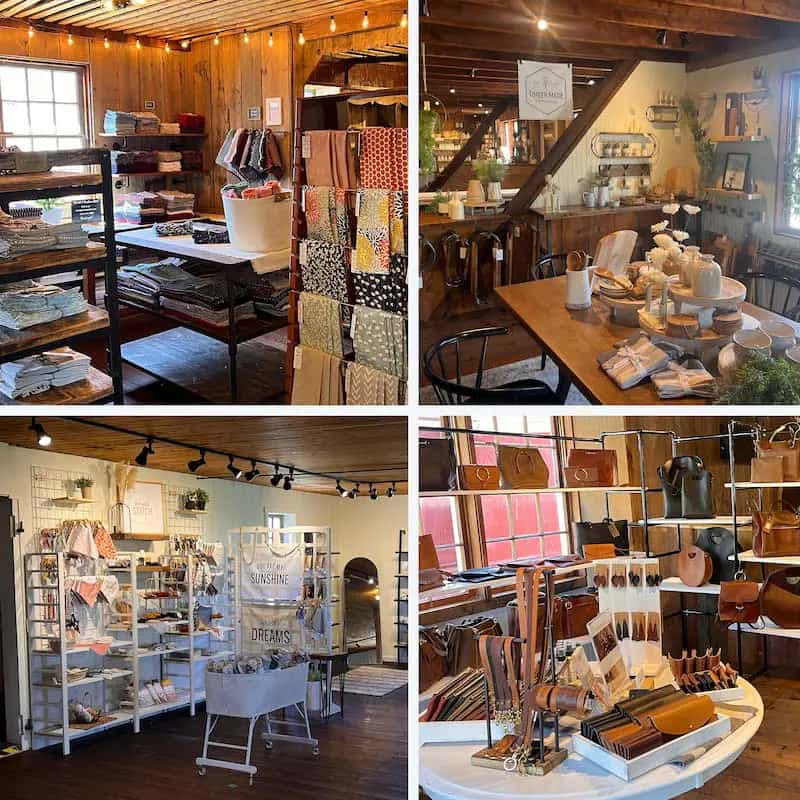 People come to Lancaster from far and wide for the shopping. You'll find lots of outlet stores nearby, but you can also offer your guests a chance to take home goods they won't find anywhere else. The brand-new Bird-in-Hand Artisan Village, adjacent to the Bakery & Cafe, provides an array of high-quality handcrafted goods from local artisans in a historical setting that's as unique as the merchandise. Shoppers can select wares from dozens of vendors, including home furnishings and décor; handbags, jewelry and other accessories; spas and candles; and much more. On our Meet the Maker days, they can even interact with some of the artisans. Plus, several other local retail shops are located in the same complex.
The Artisan Village is the perfect stop when you have some downtime to fill on your itinerary. Just across Old Philadelphia Pike, you'll find Bird-in-Hand Farmer's Market, a favorite with locals and visitors alike. Vendors offer a wide array of fresh meats, cheeses, fruits and vegetables, baked goods, candy and snacks, along with dry goods, gifts and locally themed souvenirs. Just 5 minutes to the east, Kitchen Kettle Village features more than 40 stores offering locally made products and nationally known brands, along with a full calendar of seasonal special events—all in a lovely, walkable outdoor setting.
We'd gladly help you arrange a memorable time for your group. Learn more about what Bird-in-Hand can offer groups, then give us a call at (800) 627-1910 or email us.