Follow Your Food from Farm to Fork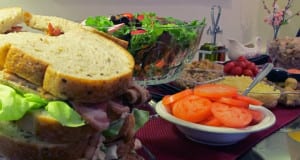 Long before people started talking about "farm-to-fork," the Smucker family was bringing food from the land to the table. We have been in Bird-in-Hand since 1911, growing and preparing food across eight generations, and we continue that tradition today.
Indulge in the ultimate getaway for foodies. Our owner, John Smucker, a local Mennonite farmer, will introduce a small group of Guests to some of his Amish neighbors and give them a chance to see, touch, smell and taste their foods. These unforgettable visits will include a flavorful luncheon using locally grown foods.
The Farm to Fork Package includes:
2018 Dates to be announced.