Whether you come while our rolling fields are still green or wait until the leaves start to turn, Pennsylvania Dutch Country is the perfect destination for an autumn getaway full of special events and outdoor activities for the entire family. 
Tour the farms, taste the harvest
Lancaster County is known far and wide for its fertile farmlands and its rich agricultural traditions. Locally grown produce and locally produced meats and dairy are as fresh as can be. Suppose you're looking for something unique to do on a mid-week stay. In that case, our unforgettable Harvest Tour allows you to visit local Amish farms, learn about their operations and taste the fruits of their labors. Scheduled for Wednesday, October 20, 2021, this memorable experience begins before sunrise with a visit to Aaron Lantz's farm for cow milking and a hearty Amish breakfast. We'll also watch our friends at Kauffman's Fruit Farm & Market make apple butter and cider and see a cheese-making demonstration at Misty Creek Goat Dairy. After an exciting and informative morning, you'll have worked up quite an appetite, so the Harvest Tour also includes a lunch of locally grown foods at the upscale country Bird-in-Hand Village Inn & Suites. And save room for dessert! The last stop on tour is a visit to the Bird-in-Hand Bakery & Cafe, where you'll learn how we make pies from our home-grown pumpkins—and then enjoy a fresh-baked slice of pumpkin pie with a scoop of our artisan pumpkin gingersnap ice cream. 
The Harvest Tour is available only as part of a package with any of our Bird-in-Hand lodging properties. Participation in the Harvest Tour is limited to a small group of guests to ensure the best experience.Call (717) 768-8271 to reserve your spot.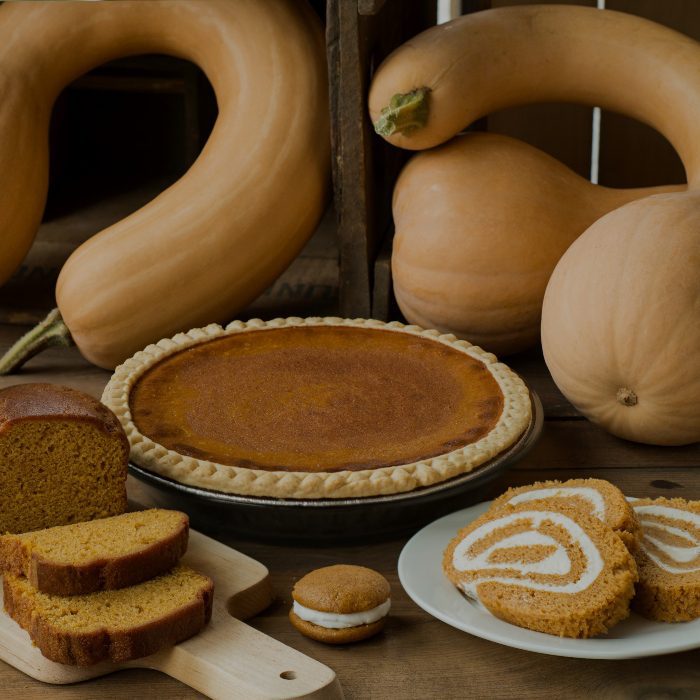 Take Your Pick of the Best Bounty
Maybe you want a hands-on harvest time experience. If that's the case, Lancaster County is the place to be. Kauffman Orchards offers a variety of seasonal produce and fruits and flowers fresh for the picking on Fridays and Saturdays at their 100-acres of farm fun in nearby Ronks. Check the website for current Kauffman's U-Pick crops, which recently included late-summer peaches, pears, plums, and zinnias, as well as apples, which are available well into the fall. Pumpkins are available in season, too. When you check in, the farm provides prepaid containers and a wagon ride with your purchase. Farm staff is on hand to help you choose only the tastiest tree-ripened fruit. You can take your fresh fruit home or enjoy it at Kauffman's picnic area. For more details, visit the website or call (717) 768-0050.
Through October 30, weather permitting, visit Cherry Crest Adventure Farm (also in Ronks), where you can grab a wagon and head out to the field to pick pumpkins right from the vine. Their pumpkin patch features the gourds in a great variety of sizes, shapes, and colors, so you're sure to find the perfect pumpkin for your porch or tabletop. While you're there, you can also pick ears of popping corn right from the stalk and take it home to make the perfect healthy snack. Want the perfect photo op? Immerse yourself in six acres of sunflowers, available to pick by the stem or the bucket, or take your camera for a stroll through the farm's fields of brightly colored zinnias, also available by the stem or by the bucket.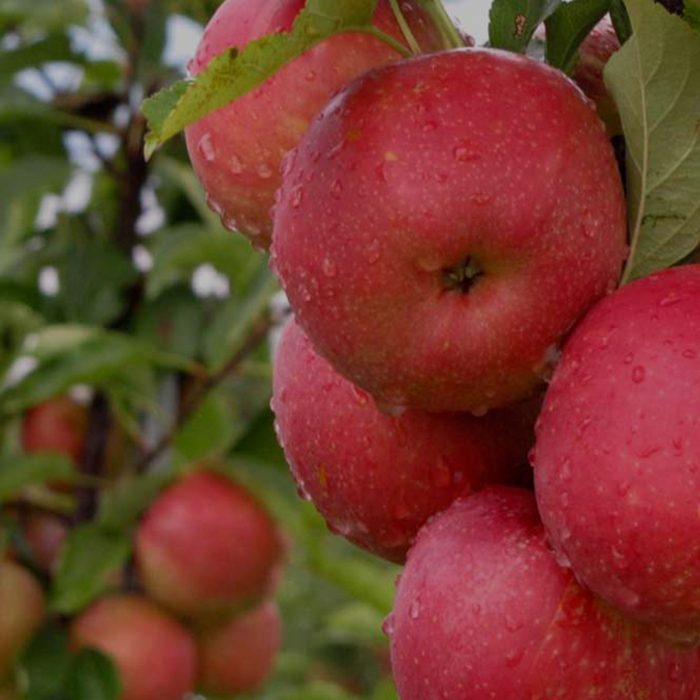 Take an A-MAZE-ing Journey
Are you traveling with kids? Or even a group of friends? Cherry Crest Adventure Farm's Corn Maze was voted #1 corn maze in America by the readers of USA Today. Lose yourself in a five-acres of corn in the cornfield maze! Designed by former Disney Broadway producer Don Frantz and the American Maze Company, this maze combines three levels of challenge (easy, intermediate and difficult) with interactive opportunities to learn more about and celebrate Hometown Heroes—the theme of this year's maze for a unique fall time fun attraction. Among the rows of corn, you'll also be able to make some music, play on hay bales, zoom down a slide—and capture the memories at various photo-op locations at this unique fall-time fun attraction. Want a real challenge? Come back to Cherry Crest Adventure Farm at night with your flashlight!
If you're staying at any of the Bird-in-Hand lodging properties, guests are welcome to explore the free corn maze behind the Bird-in-Hand Bakery & Cafe, across the street from the Bird-in-Hand Family Inn. The maze is unattended. Signs mark the entrance and exit.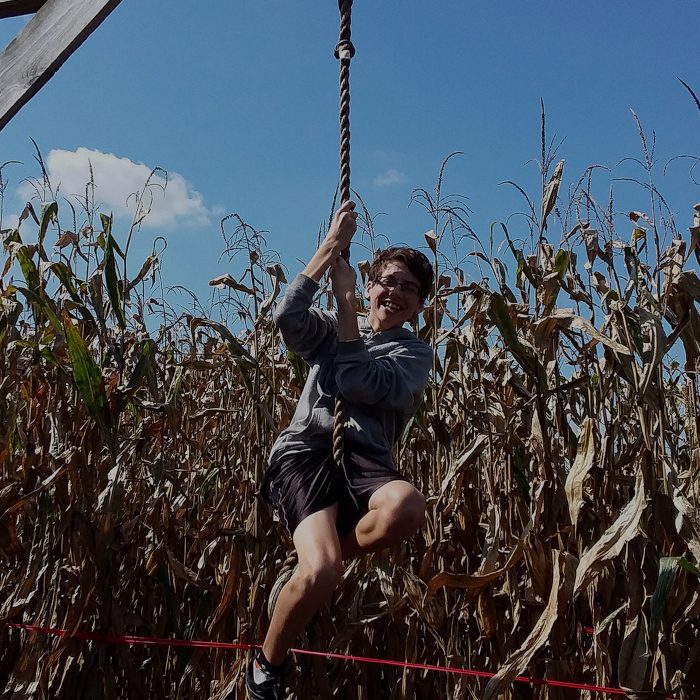 Get on track with a Train Ride
Comfortably settled into a Strasburg Rail Road car in any season, you'll feel like you're stepping into a more elegant time while you roll past gorgeous Amish Country farmlands. These beautifully appointed railcars were restored in authentic Victorian style. Choose from coach and open-air or first-class cars, or book a trip in the dining car. Check the Strasburg Rail Road website for a variety of full-steam adventures. 
Catch a Bird's Eye View of Bird-in-Hand
Don't miss the Lancaster Hot Air Balloon Festival & Country Fair, September 17–19, in the village of Bird-in-Hand. From mass launchings of dozens of colorful balloons to Saturday night fireworks and family entertainment by world-class comedy juggler Niels Duinker, kids' farm fun activities, an Amish Market and more, the three-day festival offers fun for the whole family. The festival takes place from 6 a.m. until 10 p.m. on Friday and Saturday, and until 8 p.m. on Sunday, with balloon rides at 6:30 a.m. and 6:30 p.m. on all three days, wind and weather permitting. A mass hot air balloon "glow" on Friday and Saturday evenings beginning at 8 p.m. lights up the evening sky with spectacular colors. 
General admission passes are available by day or for the weekend, starting at $10. Individual and family passes (2 adults and 4+ children) are available. Some activities require an additional ticket, which can be purchased onsite. Looking for delicious food? Home-style food from Bird-in-Hand Family Restaurant and local food trucks also will be available for purchase. 
Although tickets for hot air balloon flights during the festival weekend are sold out, you can try a tethered ride at the festival, with a gentle float up to 40 feet, for a gorgeous view. 
All's Fair in Lancaster in the Fall
The hot air balloon festival is just one of many fairs and festivals that take advantage of the beautiful autumn weather in Lancaster County. Many celebrate the harvest and the area's agricultural traditions. Take in an old-fashioned country fair with agricultural competitions, livestock shows, baking and canning contests, and more at the West Lampeter Community Fair in Lancaster on September 22–24 or at the New Holland Farmer's Fair, September 20 –October 2. Looking for a different type of culture? Check out the Lancaster Roots & Blues Festival on October 15–17. More than 60 blues musicians will play at a variety of venues in downtown Lancaster City.
Take a Walk on the Eerie Side
After you've picked the perfect pumpkin for your jack-o-lantern, if you want to get into the Halloween spirit—or get a fascinating take on some local Lancaster County history—a ghost tour might be just the thing. You can take a candlelight tour of Lancaster City, one of the country's oldest cities, and hear hair-raising tales of its haunted history. Or join a costumed guide for a spooky stroll through the quaint and historic town of Strasburg. Tours are 70 minutes. Group size is limited and tours must be booked in advance, online, or by calling (717) 687-6687.
Now is the Perfect Time To Plan Your Fall Getaway
Whether you're looking for a quiet mid-week getaway to see the fall colors or a fun long weekend celebrating the harvest with family and friends, take a look at Bird-in-Hand, where making great memories is always in season. Book a stay online today.