Summer in Lancaster County is verdant and delicious! Those gorgeous lush green fields along our country roads produce bushels upon bushels of farm-fresh produce.
If you're a fan of farm-to-table restaurants, you know that means menus featuring lots of fresh, locally grown fruits and vegetables and more. Maybe that's why so many visitors come to Pennsylvania Dutch Country for our smorgasbords and farm stands—and why nobody goes home hungry!
Deep Roots in Farming
Lancaster County has a long history of agriculture. According to the Pennsylvania  Historical & Museum Commission's Pennsylvania Agricultural History Project, what they call the Lancaster Plain Region—the northern two-thirds of the county—has some of the country's best farming conditions.
In the early 1700s, the region's farmers focused on crops; through the 1800s livestock farming also became important in the region. Poultry and dairy farming grew in importance after the Civil War. In the early 20th century, as tobacco farming declined, truck farming became more common.
The Smucker family has been farming in Lancaster County for eight generations, ever since Christian Smucker came from Switzerland to America in search of fertile farmland and religious freedom. He settled just east of Bird-in-Hand. In 1911, the family bought what is now known as the Smucker Homestead on Old Philadelphia Pike (Route 340) at the east end of the village, and continues to farm it today.
"Our vision today for growing, preparing and serving fresh, wholesome, authentic Pennsylvania Dutch foods grows out of our deep heritage that runs with the land," say John and Myrna Smucker, who carry on the family's traditions of farming and providing fresh food to their guests.
You Can Taste the Fresh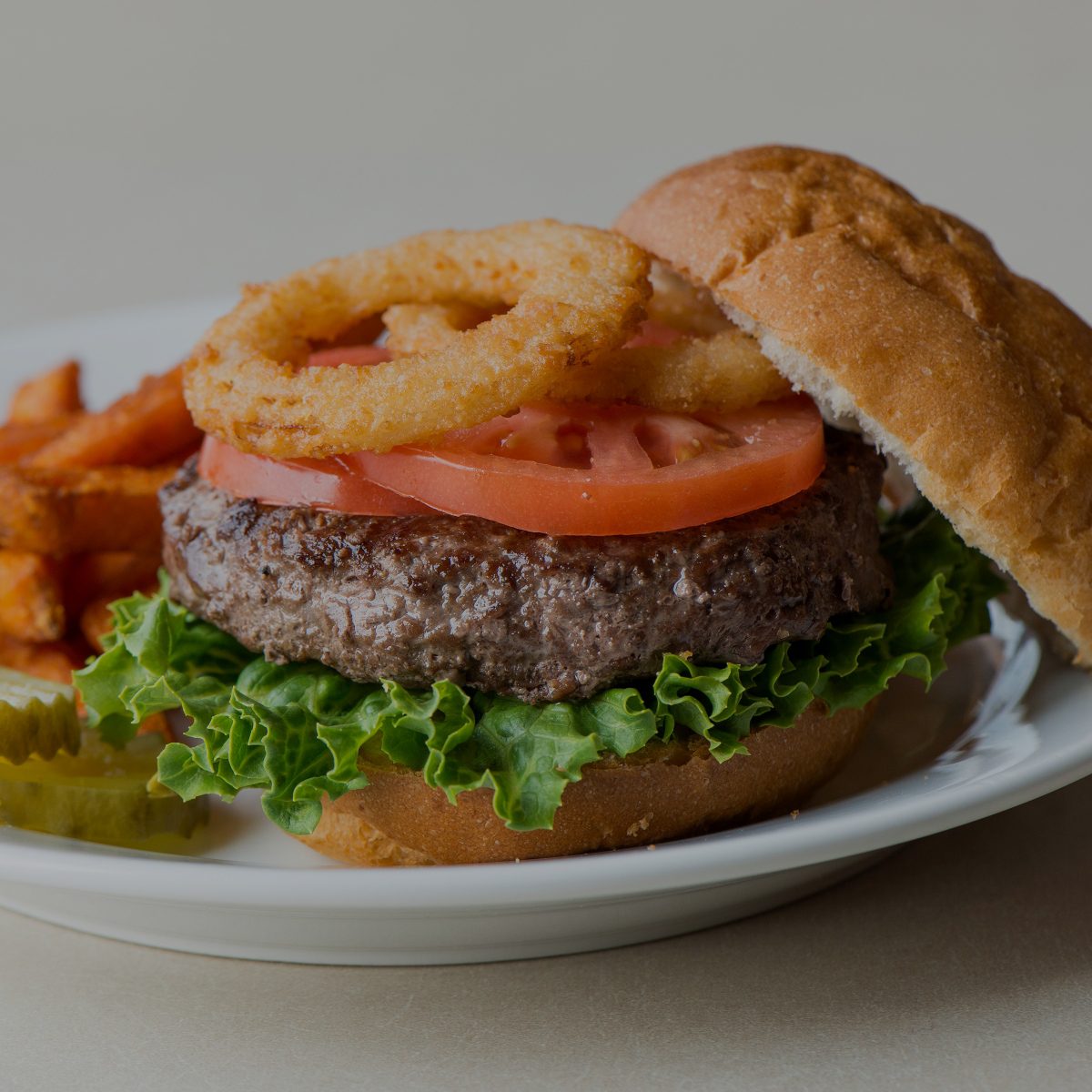 Today, when you dine at Bird-in-Hand Family Restaurant & Smorgasbord, you might enjoy a burger made from Angus beef from John Smucker's own farm. The buffet table is laden with entrees and sides, many of which are scratch-made in our kitchen from local ingredients. In the fall, the Bird-in-Hand Bakery & Cafe uses homegrown pumpkins in its pies, pumpkin breads, artisan ice cream and other treats.
Both eateries use meats and poultry and eggs from local Lancaster County producers like Stoltzfus Meats, Groff Meats and Weaver Turkeys. We get our eggs from Sauder's in Lititz. And we use fresh seasonal fruits and vegetables from local Amish and Mennonite farms.
Some of the items you might taste at our tables this summer include peaches and watermelon from Adian Hoover, and cantaloupe, zucchini and cucumbers from Irwin Stauffer, both in New Holland. We source red beets, lettuces, green beans, tomatoes and corn on the cob from the Ronks farms of Savilla Smucker and Sylvan Fisher. We also get green beans, as well as green peppers and grape tomatoes from Levi and Barbie Stoltlzfoos in Honey Brook.
Want to taste all that Lancaster farm fresh deliciousness in a setting you'll never forget? The Cornfield Banquets on the Smucker Homestead are not to be missed. Guests enjoy barbecue chicken and fresh-picked corn on the cob, along with Grandma Smuckers baked lima beans, Pennsylvania Dutch savory chow chow, creamy coleslaw and sweet applesauce, baked Idaho and sweet potatoes, our famous whoopie pies, and angel food cake with seasonal berries—all under a tent among the rows of corn on our family farm.
Why do we emphasize fresh, local foods? If you've read up on the farm-to-fork movement, you know that the time it takes to ship foods across the country may result in reduced nutrient content. Locally grown quality produce is picked at the peak of freshness for the best nutrition possible. Small farms often use sustainable agriculture practices designed to improve soil quality.
Buying from local growers and producers supports the local economy, often supporting family-run businesses. And did we mention taste? Farm fresh food is far more flavorful than anything you might find on the supermarket shelf.

What's in Season in Summer?
When you visit Lancaster County in July or August, you can expect a great variety of locally grown fruits and vegetables on the menu. It's peak season for cucumbers and onions, so if you're choosing from our smorgasbord, be sure to try the cucumber salad. It's as fresh as can be.
When you visit the region this time of year, you'll also find fresh snap beans and limas, broccoli and cabbage, squash, potatoes and, of course, juicy ripe tomatoes, crisp bell peppers and sweet corn. We're seeing harvests of peaches, nectarines and plums in July, and pears peak in August. Sadly, our berry season is short, but if you visit in June or July, you can taste blueberries, blackberries, raspberries and strawberries at the perfect sweetness.
You Can Take It with You
You can enjoy the fresh taste of Lancaster County produce at home, too. Many local farms sell directly to the general public, so if you appreciate farm-to-fork freshness, pack a cooler and fill it at local farmstands before you head for home.
For example, stop by Groff's Vegetables on Stumptown Road in Bird-in-Hand or visit their stand in Lancaster Central Market. Groff's is known for homegrown lettuces, celery, candy onions, beets, cucumbers and other produce. They suggest that you place your order the day before via Groff's Facebook page or call them at (717) 656-7096.
Stoltzfus Produce & Market Fare on Groffdale Road in Leola sells a wide variety of fresh fruits and vegetables, as well as canned goods and baked goods. Their sweet corn is picked daily in the summer, when they also host an outdoor chicken barbecue on Saturdays. They're open from 8:30 a.m. until 6 p.m. Monday through Friday and 8:30 a.m. until 5 p.m. on Saturday. Closed Sunday.
Ephraim Huyard sells strawberries in season and a rainbow array of hanging baskets and other flowers at his farm on Church Road in Bird-in-Hand. In nearby Ronks, stop and enjoy some homemade root beer or hand-squeezed lemonade form Olde Heritage Homemade Root Beer & Gift Shop on Old Philadelphia Pike. They also sell baked goods, preserves and local honey. Try it and you may never buy grocery store honey again.
No matter what you eat here or buy to take home, the taste of Lancaster County will keep you coming back for more!
To experience Lancaster's farm fresh goodness for your self, visit our Bird-in-Hand Family Restaurant & Smorgasbord or enjoy our Cornfield Banquets today!