If you're planning to give your kids a Lancaster County vacation, this is the perfect year to do it. Just 10 minutes from Bird-in-Hand, the "World's Best Family Park" is celebrating its 60th birthday with a new Topsy Turvy Tea Party ride, new shows and more. And if you're looking for fun things to do with the family when you're near Dutch Wonderland, we have a few suggestions.
SEE A SHOW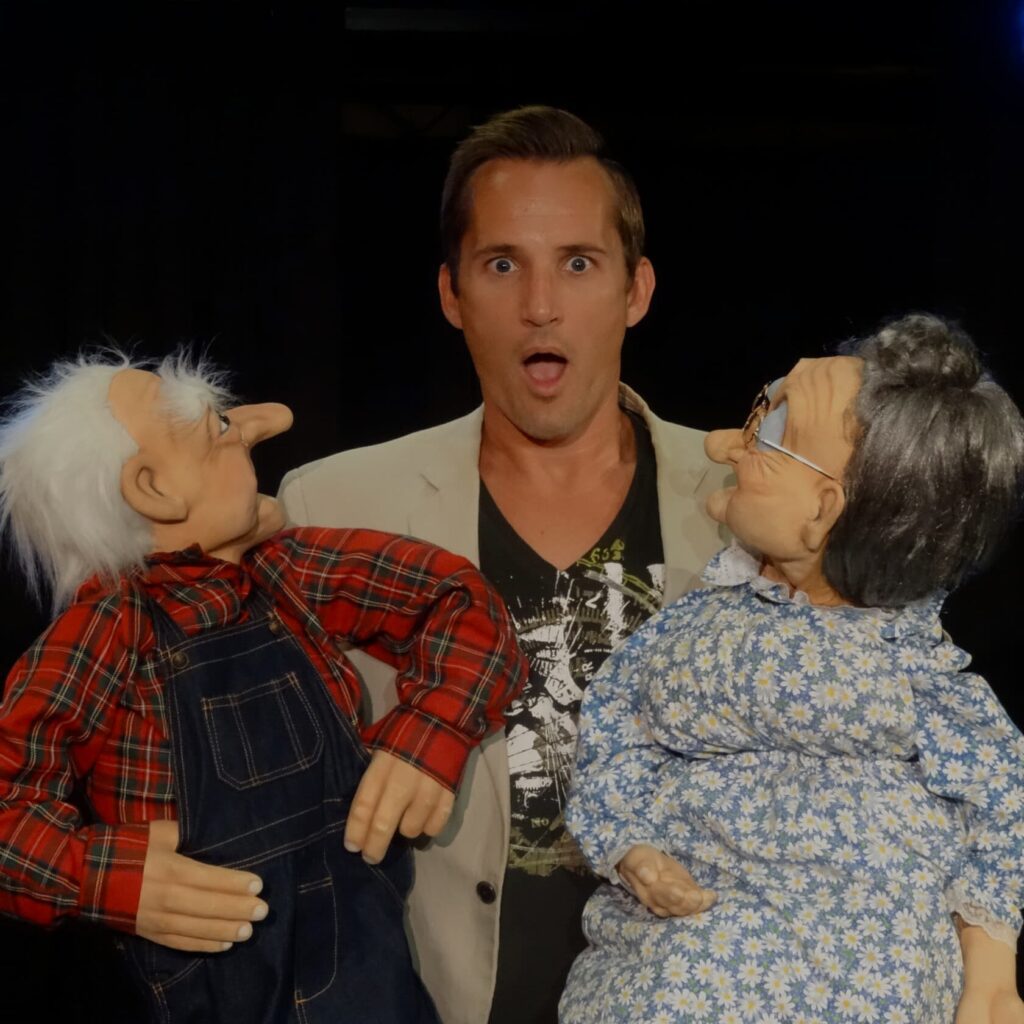 At Dutch Wonderland, you can catch live entertainment like the Dragon's Tale dive show, Bubba Bear & the Badland Band, and two new puppet shows. You can also enjoy high-quality, family-friendly theater experiences at Bird-in-Hand Stage and Magic & Wonder Dinner Theater. 
Located about 10 minutes from the theme park, Bird-in-Hand Stage offers wholesome shows, including musicals set in Amish Country, comedy shows and more. Shows for the 2023 summer/fall season include The Home Game, a baseball-themed dramatic musical with a message about family and tradition, and Ryan & Friends: Never Speechless, an uplifting mix of comedy, ventriloquism and musical entertainment. From Dutch Wonderland, take US 30/Lincoln Highway east to either Witmer Road or PA 896/Eastbrook Road, and then turn right on Old Philadelphia Pike. Or continue on Lincoln Highway, then turn left on Cherry Lane, left again on Ronks Road and then left on Old Philadelphia Pike. The stage is on the ground floor of the Bird-in-Hand Family Restaurant.
The Magic & Wonder Dinner Theater is on Lincoln Highway in Paradise, about 5 miles east of Dutch Wonderland. This summer's offerings include Magic & Wonder: MYSTERY, an award-winning variety magic show that captivates audiences of all ages with large illusions and dynamic circus arts. The theater is also staging Jukebox Jive, a musical variety show celebrating the hits of the 50s, 60s, 70s and 80s. 
GRAB A BITE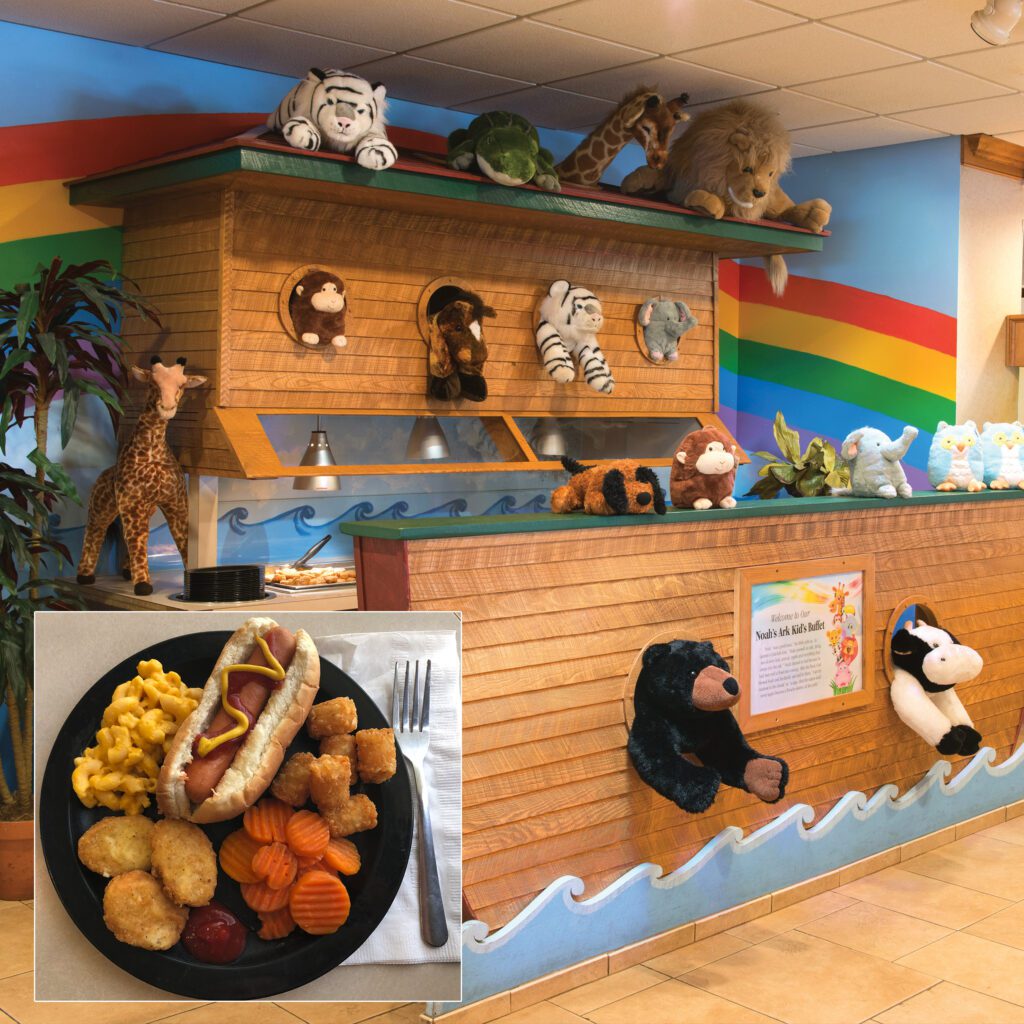 Kids can work up an appetite riding rides and running around the park. You can fuel them with farm-fresh goodness at Bird-in-Hand Family Restaurant & Smorgasbord, just 10 minutes from Dutch Wonderland. The restaurant offers scratch-made dishes and classic recipes from an all-you-can-eat family buffet. Children under 12 can fill their plates from the kid-friendly selections of a unique Amish-built Kids' Buffet shaped like Noah's Ark. 
Both buffets offer delicious desserts—or you can save room for the handcrafted artisan ice cream in a variety of both traditional and creative flavors, Pennsylvania Dutch whoopie pies and other goodies at the Bird-in-Hand Bakery & Cafe. While you're there, plan to spend some time at the petting zoo and playground adjacent to the bakery. 
HAVE FUN ON A FARM
Fairy tales are fun, but if you want to give your children an authentic farm experience, you'll need to get outside the park. Less than 15 minutes from Dutch Wonderland, Old Windmill Farm in Ronks is a working Amish farm where families can try their hand at milking cows, gathering eggs, tending the garden and more while learning about farm life from a knowledgeable Amish guide. The shortest route to the farm is via Lincoln Highway east to Ronks Road. Turn right on Ronks Road, then right on Paradise Lane; the farm is about a half mile down on the left. 
Also in Ronks, about a mile and a half from Old Windmill Farm, Cherry Crest Adventure Farm offers a different type of farm experience. This family-owned solar-operated farm has 300 acres for crops and 25 acres for play, including 60 attractions (some of which are crop or weather-dependent). Kids can play tether ball, poly pong, cornhole and other games, navigate a corn maze or straw bale tunnels, try their skill with apple blasters or giant slingers, and get up close and personal with a variety of farm animals. They can slide down a hay chute, ride pedal carts or hope on a tractor-pulled wagon for a tour of the farm. There's something for kids of all ages.
From July through September, you'll find a free 4-acre corn maze right behind the Bird-in-Hand Bakery & Cafe. It's open rain or shine, from 8 a.m. until 7 p.m. Featuring a Lancaster-themed design, the maze is fun, but can be challenging. For maximum enjoyment, adult supervision is recommended. 
Several times throughout the summer, the Smucker family hosts its popular Cornfield Banquets on the family farmstead. This traditional chicken barbecue includes fresh-picked corn on the cob; baked potatoes and sweet potatoes; Pennsylvania Dutch sides like chow chow, baked lima beans, cole slaw and applesauce; and dessert, including fresh-baked whoopie pies—all served al fresco under a big tent amidst the cornrows. In addition to the corn maze, you can take a hayride, enjoy fun family activities and music around the bonfire, creating memories your family will treasure forever. 
RIDE THE RAILROAD
Less than 15 minutes from Dutch Wonderland, Strasburg Rail Road offers a different type of ride. Hop aboard a vintage rail car for a steam train ride through the Lancaster County countryside. For the little ones, a Day Out With Thomas includes a 45-minute ride to the village of Paradise and back on a full-size Thomas the Tank Engine™, as well as activities like the interactive Imagination Station, hand-cranked Cranky Cars, the Pint-Sized Pufferbelly and more. Advanced reservations are required, so check the website for dates and availability. 
The shortest route to Strasburg Rail Road, located between Strasburg and Ronks, is to take Lincoln Highway east and turn right on PA 896/Hartman Bridge Road for about 2.5 miles. Turn left to stay on PA 896, then turn left onto PA 741. Before or after, take 741 West to Strasburg, where you can enjoy lunch at Speckled Hen, about three minutes away. The café's menus are updated seasonally. They include several vegetarian, vegan and gluten-free items, and both breakfast and lunch menus offer a variety of options for kids 12 and under. 
PLAY A GAME OF MINI GOLF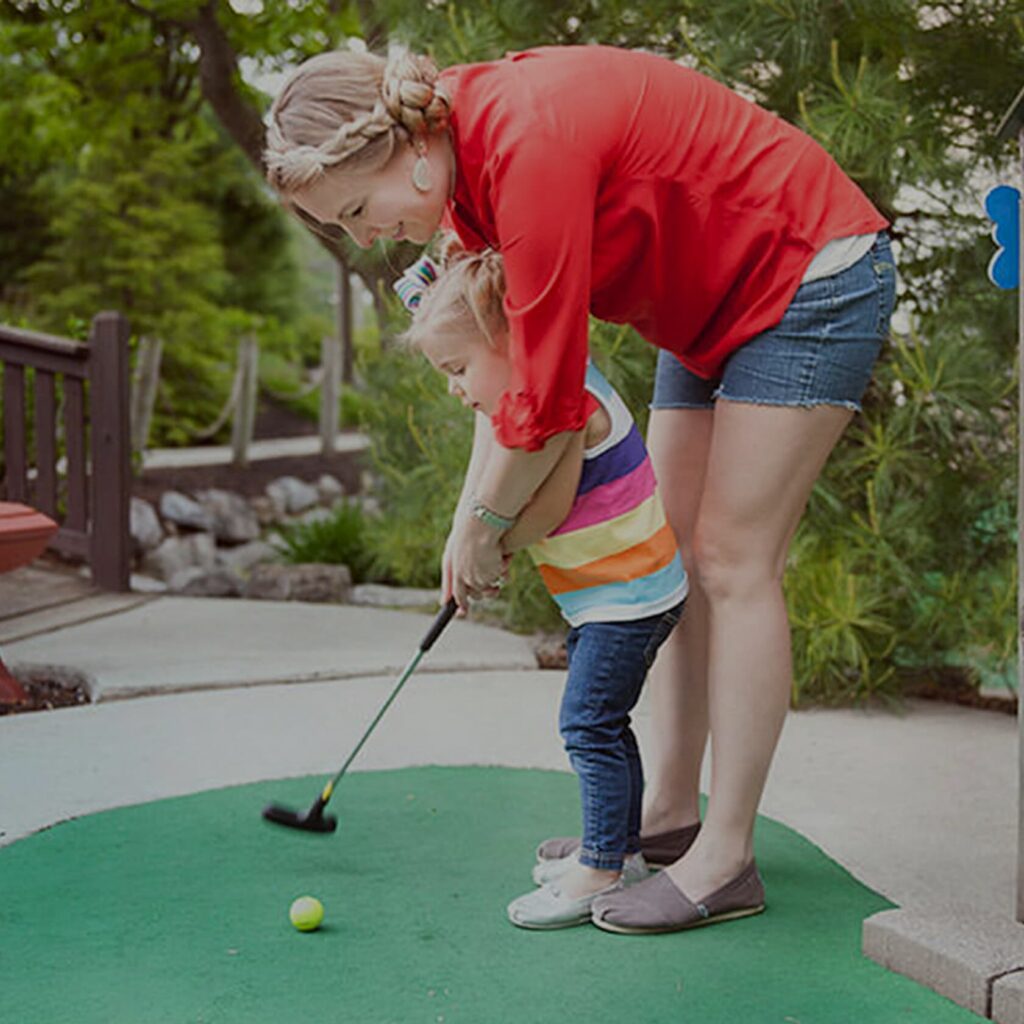 If you want a great way to wind down after a day at Dutch Wonderland, you'll find it at Waters Edge Mini Golf, on Ronks Road in Bird-and-Hand, just a short walk from the resort-style Bird-in-Hand Family Inn or the Bird-in-Hand Family Restaurant & Smorgasbord. Practice your putts amid cascading waterfalls, gently flowing streams, serene ponds, lush shrubbery and colorful plants. There's also a petting zoo. Check the website for hours. 
SAVE SOMETHING FOR A RAINY DAY
What to do if the weather isn't cooperating? Head indoors! Sky Zone Trampoline Park in Lancaster is about 10 minutes northwest of the theme park.  From Dutch Wonderland, follow US-30 West to the Greenfield Road exit. Turn right on Greenfield Road, then right on Hempstead Road to the trampoline park. Single-day passes offer access to the Main Court, Foam Zone and more. All ages are welcome, but a parent or guardian must accompany children under 13.  
Start planning your Dutch Wonderland visit today, and be sure to allow enough time to take in some of the many other unique family activities in the area during your stay!