If you're looking for things to do with the family over spring break, Lancaster County offers more options than Peter Cottontail's basket has eggs. Bird-in-Hand puts you in the middle of it all—Easter egg hunts, spring celebrations and other special events, as well as great locations to get fresh flowers and baked goods for your holiday table.
Whether you're visiting the area or live nearby, take advantage of this guide to Eastertime activities in Pennsylvania Dutch country.
FREE COMMUNITY EGG HUNTS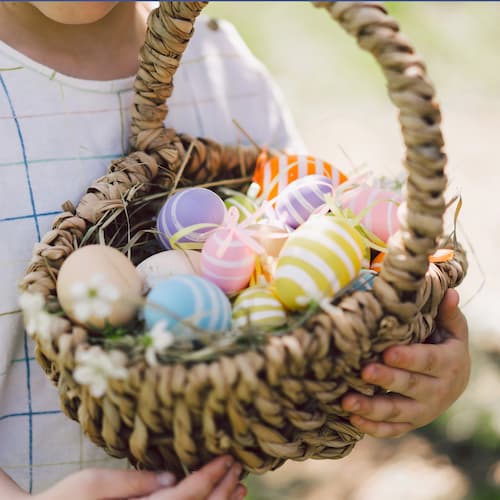 Several organizations and communities hold free easter egg hunts for participating children, although there may be charges for associated activities.
GEARS (Greater Elizabethtown Area Recreation & Community Services) will hold its Eggstravaganza on Saturday, April 1, at the Elizabethtown Fairgrounds, starting at 10 a.m. Timed hunts are organized by age and are free for children under 12 and seniors 60+. Other free activities include Easter mini golf, bean bag toss, sack race, egg-and-spoon race and Pin the Tail on the Bunny.
That day, Lititz Moravian Church also holds its Community Easter Egg Hunt for toddlers through grade 6 at 10 a.m. on the church grounds. Participants are asked to preregister and bring their own baskets. Following the hunt, there will be games, crafts and a photo booth.
On Sunday, April 2, Ephrata Rec's Annual Easter Egg Hunt for kids 12 and under happens at 1 p.m. at the running track behind the Ephrata Recreation Center.
The following week, on April 8, the not-for-profit Terre Hill Days Committee will host the Terre Hill Easter Egg Hunt at Terre Hill Community Memorial Park. Visits with the Easter Bunny start at noon, and the egg hunt begins at 1 p.m., followed by a magic show at 2 p.m. The event is free for children 10 and under. The Annual East Petersburg Easter Egg Hunt also takes place on April 8, starting at noon at East Petersburg Community Park.
SPECIAL EASTER EXPERIENCES
Several of the region's most popular attractions offer special family-friendly events and experiences in the spring. Many of these require advance ticket purchases, so check the website links for more details to help you plan your visit.
Just minutes from Bird-in-Hand, Dutch Wonderland holds an Eggcellent Easter Celebration each weekend in April. This year, as the theme park marks its 60th anniversary, it will offer photo ops with Tuft, the park's very own Easter Bunny, as well as a new puppet show and a new scavenger hunt. If the kids love theme parks, Hersheypark® celebrates Springtime in the Park on weekends from April 1 through May 21.
Just 10 minutes south of Bird-in-Hand, Strasburg Rail Road Easter Train Rides are available April 7–9. Take in the fresh country air and spring blooms from a coach, premium or dining car on a 45-minute ride through Lancaster County. The Easter Bunny will be on hand to greet young passengers. A few minutes east of Bird-in-Hand, Kitchen Kettle Village offers a Spring Fling Shopping Package from April 1 through June 30. If you're traveling with kids, plan to be there for their Egg-stra Special Easter Event on April 1, 7 and 8, which features a VIP egg hunt for children 10 and under; a scavenger hunt throughout the village; photo ops with the Easter Bunny and Yummie, the ginger cookie mascot; and breakfast or lunch, depending on check-in time.
Just 15 minutes from Bird-in-Hand, Tiny Town in Lancaster will hold its Spring Extravaganza on April 2, with sessions at 10 a.m. and 1 p.m. Admission include time in the playhouses and petting zoo, egg dying, decorating a canvas tote, photos with the Easter Bunny, Duck Donuts and an egg hunt. Nearby, Lancaster's Go 'n Bananas will hold its Easter Event on Wednesday, April 5, at 5 p.m. Tickets include all attractions, an open arcade, pizza, chips, soda and a scoop of ice cream.
On the west side of Lancaster, Barnyard Kingdom at the Country Barn Market goes all out this time of year. On the first two weekends in April, Breakfast with the Easter Bunny is a meal and more—with a coloring contest, photo with the Easter Bunny, door prizes and more. It is available with or without admission to the Bunny Village & Egg Hunts, where the kids can see baby animals, navigate a hedge maze and enjoy other outdoor activities.
IT'S NOT ALL ABOUT EGGS
If you want to do something different, visit neighboring York County, where Flinchbaugh's Orchard & Farm Market in Hellam will hold an Easter Apple Hunt on April 8 from 10 a.m. until 3 p.m. The orchard produces a wide range of apples, including sweet-tart Cameos, juicy Galas and many other varieties. In late summer and fall, visitors can pick their own.
SPRING BLOSSOMS
Spring is a time to celebrate renewal as we see new life springing from the ground and buds on the trees. Bringing some of that beauty inside is a long-held Easter tradition. You can find fresh flowers of all kinds for your Easter table and vegetable and herb plants, shrubs and seeds at Ken's Gardens.
With a newly renovated location on Old Philadelphia Pike in Smoketown, just five minutes from Bird-in-Hand, it's a convenient spot to pick up anything you might need for your garden. The staff is friendly, knowledgeable and passionate about plants, so don't hesitate to ask for tips or suggestions.
BRING HOME THE BAKED GOODS!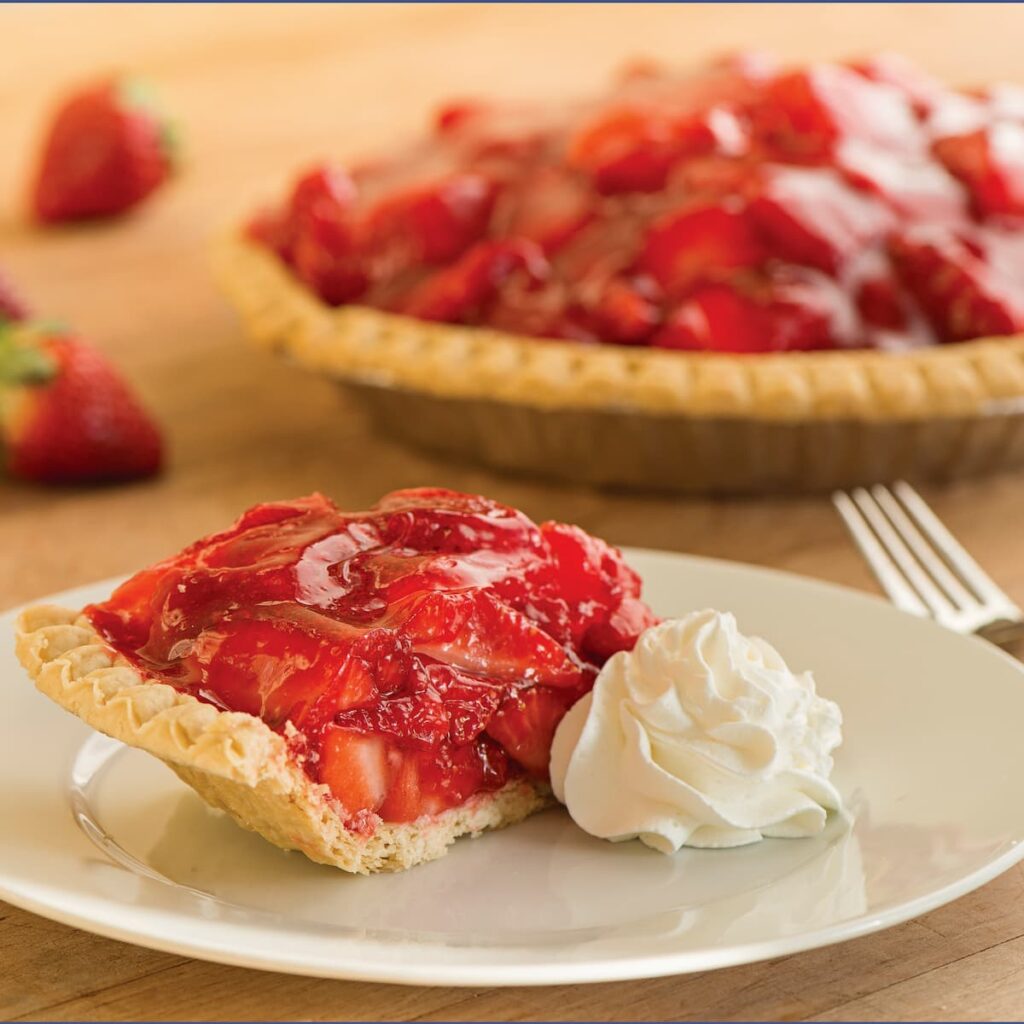 Whether you're hosting a crowd for Easter dinner or putting together baskets for the kids, stop by the Bird-in-Hand Bakery & Cafe and check out our wide selection of seasonal sweet treats. We have our popular Monster Cookies in Easter pastel colors, sand tarts in Easter and Spring shapes, and specially decorated cakes and cupcakes. We also offer seasonal specialties like strawberry pies and strawberry-rhubarb bread, available only when the berries are at their very freshest. And be sure to save room for a scoop of our artisan ice cream. Our featured flavors this spring include Black Raspberry, Cherry Vanilla, Chocolate-covered Strawberry, Citrus Basil and Monster Cookie Dough.
Happy Easter from all of us at Bird-in-Hand. We "hop" to see you soon!