Your Favorite Amish Country Treats Delivered to Your Front Door!
You can't beat the taste of fresh-baked cookies for bringing back happy memories. We reached deep into the Smucker family recipe file to find some of our very favorites so we could share them with you. From classics like chocolate chip and peanut butter cookies to traditional Pennsylvania Dutch favorites like snickerdoodles and molasses cookies, our scratch-made cookies are popular items in our Bird-in-Hand Bakery and our online store.
Order Now
We Bake Our Cookies the Old-Fashioned Way
From the rich, melt-in-your-mouth chocolate in our chewy chocolate chip cookies to the hint of spice in our dark and delicious molasses cookies, you can taste the care we put into all our baked goods. With farm-fresh milk, eggs, butter and other wholesome ingredients like real peanut putter in our peanut butter cookies and the cinnamon dusting the tops of our snickerdoodles, these scratch-made treats have a smile baked into every bite.
SEE ALL OUR VARIETIES
Can't decide? Order a sampler pack with two dozen cookies.
More Great Gifts & Goodies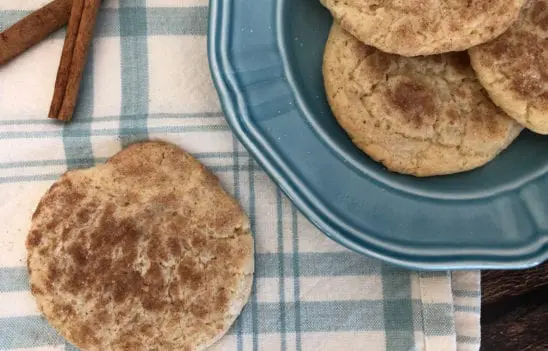 $19.90
Our traditional Pennsylvania Dutch snickerdoodle cookie recipe dates back to Anna Mary "Grussy" Smucker, also known as Grandma Smucker, who was featured…
Add To Cart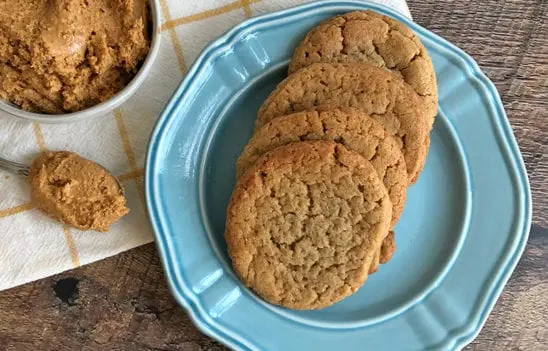 $19.90
For more than a century, peanut butter cookies have been popular in Pennsylvania Dutch Country and beyond. If you like Lancaster County baked goods, you're…
Add To Cart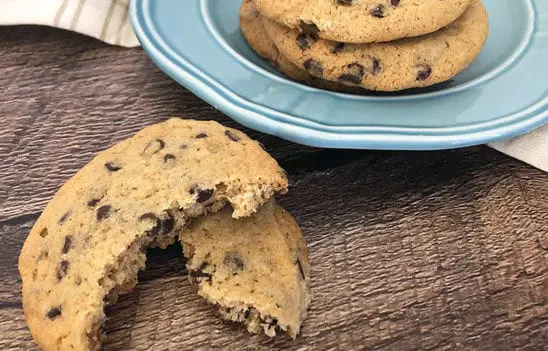 $19.90
Loaded with rich, semi-sweet chocolate morsels, our classic chocolate chip cookies are a perennial favorite with all ages. Made from scratch using wholesome,…
Add To Cart
Order Cookies Online Today!
Want to know more? Read our FAQs
---
NEED MORE? ASK ABOUT BULK ORDERING HOMEMADE BAKED GOODS
Whether you're entertaining a group, catering a special event, giving corporate gifts, or just stocking the freezer, we're happy to help. When you need a large quantity of goodies from our online bakery shop, we are happy to accommodate your bulk orders. The following items are available in bulk:
We ask for at least three weeks' notice to prepare your bulk or corporate gift order. Please note that during the holiday season, order deadlines and quantity limits may be in effect. Shipping and handling are determined by the order. Contact us for an estimate.
Bulk Order Inquiry
About Bird-in-Hand
In the heart of Pennsylvania Dutch country, Bird-in-Hand is the perfect Lancaster County vacation destination. The Smucker family has been welcoming travelers to the village for generations. Visitors today can choose from a variety of lodging and dining options, exceptional live entertainment, and a host of unique events, including a guided tour of Amish farmlands, a home-cooked barbecue banquet in a cornfield, hot air balloon rides over patchwork fields, and a farm-to-fork local foods experience, to name just a few. From homemade whoopie pies and shoofly pie to traditional Pennsylvania Dutch fruit spreads and more, the selections in our online store will bring back memories of your time in Bird-in-Hand – for yourself or to share.
Learn More
Frequently Asked Questions
You can buy cookies online or in person through Bird-in-Hand Bakery. They can also be purchased at the Bird-in-Hand Family Restaurant in the gift shop or order online.
All items offered in the online store have been tested to ensure that they remain bakery shop fresh for the 3-5 days often required for shipping. Many of our online store items are baked fresh to order on the day that they are shipped.
All of our baked items (such as Cookies and shoofly pies) can be frozen to preserve freshness! We recommend that you freeze any baked items that will not be eaten within 1-2 days after their arrival. We suggest wrapping items in aluminum foil before freezing. The items will remain fresh in the freezer for up to 2 months.
While some of our baked goods do not contain allergen ingredients, all of our items are prepared in a facility that uses nuts, dairy, eggs, gluten, etc.
Please contact us by email or phone for ingredient details