Mail-Order Gift Baskets: Filled With Tasty Treats
From sipping a fresh-brewed cup of Bird-in-Hand's house blend coffee as you plan your day to snacking on a piece of farm-fresh fruit or treating a friend with a sweet tooth to a traditional whoopie pie, how many of your Lancaster County memories make your mouth water? Our variety of gift baskets for delivery let you share the great taste of Amish Country with family, friends and clients with a perfect gift.
Order Today
Our Goodie Baskets Are A Delicious Way To Share Your Memories
For birthdays, holidays, celebrations – any occasion – food gifts are always welcome. Our packages include a wide variety of scratch-baked goods, traditional Amish sweet treats like chow-chow, spreads made from locally grown fruits and more. Our mail order gift baskets, gift crates and gift sets include fresh, high-quality gourmet food items, beautifully presented and delivered fresh to your recipient's door.
Unique Gift Baskets & Sets
Order Today
Shop Gift Baskets & Gift Sets
More Great Gifts & Goodies
Whoopie Pie Gift Boxes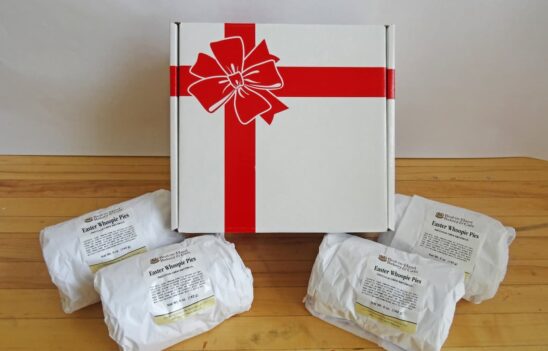 $37
Looking for the perfect Easter gift? How about something delicious in the Amish tradition from our bakery? Your friends or family will be delighted to open…
Out of Stock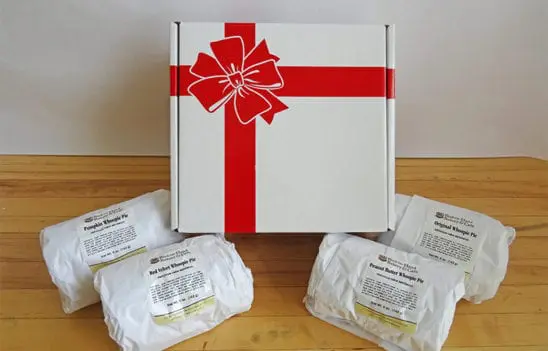 $37
Our Jumbo Whoopie Pies are a true Amish Country classic. Fresh from our Lancaster County bakery, our whoopie pies give you more of what you love. Two oversized…
Add To Cart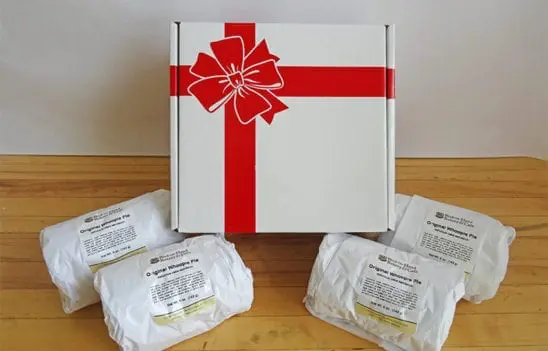 $37
  Our Jumbo Original Whoopie Pies are a true Amish Country classic. Our Lancaster County whoopie pies give you more of what you love. Two oversized…
Add To Cart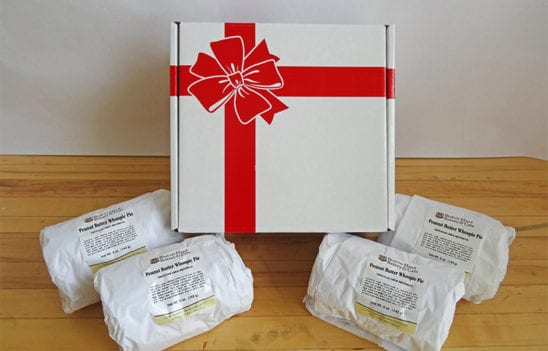 $37
Our Jumbo Peanut Butter Whoopie Pies are a delicious twist on a classic Pennsylvania Dutch treat. Baked on our premises in Lancaster County, our whoopie pies…
Add To Cart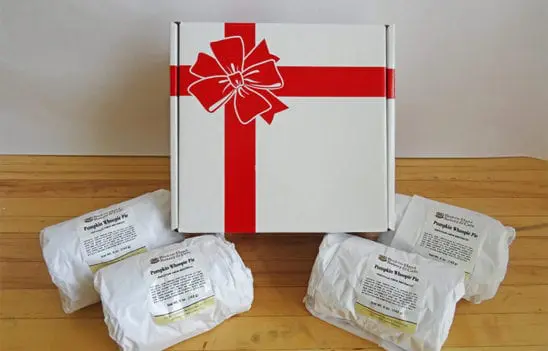 $37
  Harvesting pumpkins is an autumn tradition here in Bird-in-Hand. Maybe that's why our Jumbo Pumpkin Whoopie Pies are a customer favorite. We start…
Add To Cart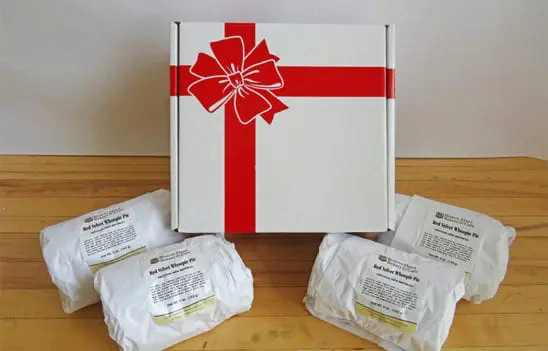 $37
* We are temporarily out of the red bow gift boxes. This product will ship in a plain white box. We turned a traditional Amish treat into a flavorful creation…
Add To Cart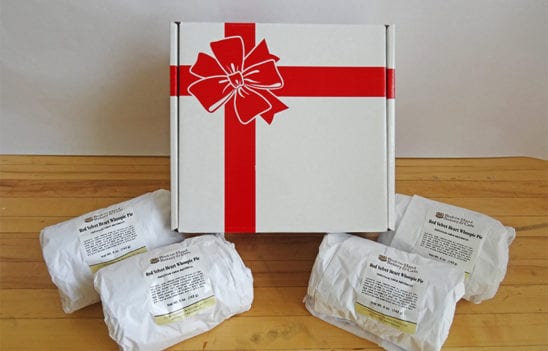 $31.95
Your Valentine will love our Jumbo Heart-Shaped Red Velvet Whoopie Pies. We start with two oversize layers of classic, rich red velvet cake made with cocoa…
Out of Stock
Want to know more? Read our FAQs
---
Need More? Ask about Bulk Ordering homemade baked goods.
Whether you're entertaining a group, catering a special event, giving corporate gifts, or just stocking the freezer, we're happy to help. When you need a large quantity of goodies from our online bakery shop, we are happy to accommodate your bulk orders. The following items are available in bulk:
We ask for at least three weeks notice to prepare your bulk or corporate gift order. Please note that during the holiday season, order deadlines and quantity limits may be in effect. Shipping and handling are determined by the order. Contact us for an estimate.
Bulk Order Inquiry
About Bird-in-Hand
In the heart of Pennsylvania Dutch country, Bird-in-Hand is the perfect Lancaster County vacation destination. The Smucker family has been welcoming travelers to the village for generations. Visitors today can choose from a variety of lodging and dining options, exceptional live entertainment, and a host of unique events, including a guided tour of Amish farmlands, a home-cooked barbecue banquet in a cornfield, hot air balloon rides over patchwork fields, and a farm-to-fork local foods experience, to name just a few. From homemade whoopie pies and shoofly pie to traditional Pennsylvania Dutch fruit spreads and more, the selections in our online store will bring back memories of your time in Bird-in-Hand – for yourself or to share.
Learn More