Bird-in-Hand Family Restaurant & Smorgasbord
---
Authentic Pennsylvania Dutch Food & Hometown Hospitality
Come Hungry. Eat Hearty. Go Home Happy.
We are pleased to announce that our dining room is now open for distanced indoor dining Tuesday through Saturday, from 7:00 a.m. until 7:00 p.m.
Our buffet is open for breakfast 7 a.m.–10 a.m., Tuesdays through Saturdays.
Our lunch and dinner buffet is open 11 a.m. – 6:30 p.m., Tuesdays through Saturdays.
Click here for our menu options.
Our convenient curbside pickup and outdoor dining are still available Tuesday through Saturday, from 7:00 a.m. until 7:00 p.m.
You can call in your order for pickup at (717) 768-1500 between 6:30 a.m. and 6:30 p.m. Tuesday – Saturday.
We care about your safety and comfort.
You'll notice some changes in our indoor dining areas. We have reduced seating capacity and tables are at least 6 feet apart. We have always maintained a high standard of cleanliness and we have enhanced our protocols to include more frequent sanitizing of high-touch surfaces, among other measures. You will find hand sanitizer stations throughout the restaurant and cafe. Our menus can be viewed on your phone or by requesting a single-use paper menu.
Your server will wear a mask. For your protection and the safety of our staff and other guests, patrons must wear masks while entering, exiting or traveling throughout our buildings. You may remove face coverings while seated at your table.
Family… Friends… And Fresh Homemade Food,
If you crave Amish country food, home cooking, farm-fresh goodness and friendly service, the Bird-in-Hand Family Restaurant & Smorgasbord in Lancaster County, Pennsylvania, will satisfy your appetite. Sample your favorite scratch-made dishes from our all-you-can-eat family buffet. Visit our sumptuous soup-and-salad bar – and be sure to save room for our dessert buffet. Prefer table service instead of the Amish-style buffet? Select made-to-order dishes from our varied menu. It offers something for everyone.
If you're dining with the whole family, your children 12 and under will love our unique Noah's Ark Kids' Buffet. Built by a local Amish craftsman, it features a kid-friendly selection of favorite foods for younger taste buds and, of course, delicious desserts.
We make most of what we serve from scratch using only the freshest ingredients. In season, produce comes from local Amish and Mennonite farms, and we use meat and poultry from local producers. Some of our most popular traditional Pennsylvania Dutch recipes date back to Grandma Smucker, and every dish we serve meets the Smucker Family's high standards. Enjoy our breakfast buffet, lunch buffet, or dinner buffet Monday-Saturday.
A Menu For Every Palate & Every Occasion
Address & Hours
Address:
2760 Old Philadelphia Pike
Bird-in-Hand, PA 17505
(Get Directions »)
Conveniently located near Sight & Sound Theatres, Dutch Wonderland, and Intercourse, PA.
Hours
Bird-in-Hand Family Restaurant is open for distanced indoor dining, outdoor dining, and curbside pick-up Tuesday through Saturday, from 7:00 a.m. until 7:00 p.m.
Upcoming Holiday Hours:
• Thanksgiving (11/26) 11 am – 6 pm Thanksgiving Grand Smorgasbord (reservations only)
• Christmas Eve (12/24) 7 am – 2 pm
• Christmas Day (12/25) Closed
• New Year's Eve (12/31) 7 am – 7 pm
• New Year's Day (1/1) 8 am – 7 pm
Discount packages & special pricing
From April through December, take advantage of meal packages with discounted tickets for shows at our on-site Bird-in-Hand Stage. For reservations call (800) 790-4069.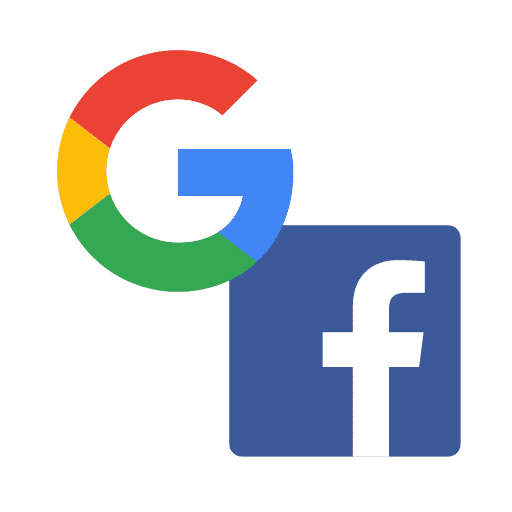 Group Dining: The More, The Merrier
If you're looking for a banquet hall or meeting venue for an event near Lancaster, Bird-in-Hand Family Restaurant & Smorgasbord offers several options. Your group can also enjoy the convenience of on-site entertainment, with musicals and more on our Bird-in-Hand Stage. Whether you're holding a family reunion, hosting a club meeting, entertaining friends or clients, or leading a bus tour, our catering team can make it memorable. From vegetarian and gluten-friendly menu offerings to meal/lodging/entertainment packages, we can meet your group's unique needs. And don't forget to ask about special value packages with Sight & Sound Theatres. For group reservations, call (717) 768-1110 or email us.
Please book early. Space is limited during theatre season.
Book Your Group »
Savor The Farm-Fresh Goodness
Long before people started talking about "organic" and "farm-to-fork," the Smucker family was bringing food fresh from the land to the table. We've enjoyed the bounty of the earth – and delicious, home-cooked food – for generations. Today we share that goodness with you.
Learn about "farm-to-fork" at Bird-in-Hand
A History of Hospitality That Makes You Feel Right at Home
In Amish country, community matters. Maybe that's why people feel so at home at the Bird-in-Hand Family Restaurant & Smorgasbord. For generations we have carried on the Smucker family tradition of hospitality and good food – the perfect combination. Many members of our waitstaff have been with us for years, and they treat everyone – locals, first-time guests and repeat visitors – like family. It's the kind of place where you can always count on a warm greeting and friendly service, whether you're filling your plate at the buffet, ordering table service and enjoying a diner-style meal at our counter. Our commitment is for you to feel welcome when you arrive and well fed when you leave.
Welcome Message from Brad, our General Manager »
Many Ways to Taste Our Tradition of Good Food
Travelers Love Our Amish Country Food
If you're wondering where to eat near Sight & Sound Theatres, Dutch Wonderland or American Music Theatre, you'll be glad to know that we are close to all your favorite Lancaster County shopping, sightseeing and entertainment destinations. Just east of Lancaster, we're only minutes from the attractions in Ronks, Intercourse, and Strasburg. Our onsite Bird-in-Hand Stage offers Broadway-style musicals, comedians, and other live entertainment. You'll find convenient parking and free Wi-Fi – and clean, comfortable lodging nearby. Whether you're dining onsite or enjoying takeout, you'll find a farm-fresh menu that offers something for everyone, including vegetarian dishes and gluten-friendly options. Our group dining facility can easily accommodate your bus tour and our restaurant is handicapped accessible.