Take a moment in the season's sweltering heat and ask yourself how many of your favorite summer memories involve a sweet, cold, flavorful confection? If you're looking for some amazing homemade ice cream in Lancaster County, Pa., look no further than Bird-in-Hand, where our Bakery & Cafe serves up a variety of treats made with our handcrafted artisan ice cream. In case you're not nearby, we share a favorite recipe for homemade ice cream that you can enjoy until you come to see us again.
Where did ice cream come from?
Lots have been written about the history of ice cream. Some of it may be true, and some of it may be fanciful. It may date back to King Solomon's day. In the Bible, Proverbs 25:13 refers to "a snow-cooled drink at harvest time." Some say it was first made during the Tang dynasty (609 AD–705 AD) in China. Others point to kulfi or quilfi, a cold treat first made from condensed milk, sugar and flavorings in India in the 16th century. According to The History Kitchen, ice cream as we know it probably had its roots in 18th-century France, where frozen desserts were made from ices flavored with fruit, and one recipe included cream, sugar and orange flower water. They stirred the ices during freezing to create a fluffy texture.
In Bird-in-Hand, our ice cream-making history goes back generations, to the days when Grandma Smucker would gather the grandchildren and the ingredients for her famous creamy ice cream. Everybody got a chance to work the ice cream freezer paddle—a small price to pay for the treat that awaited us at the end of the process!
A fresh, frozen taste of Lancaster County, PA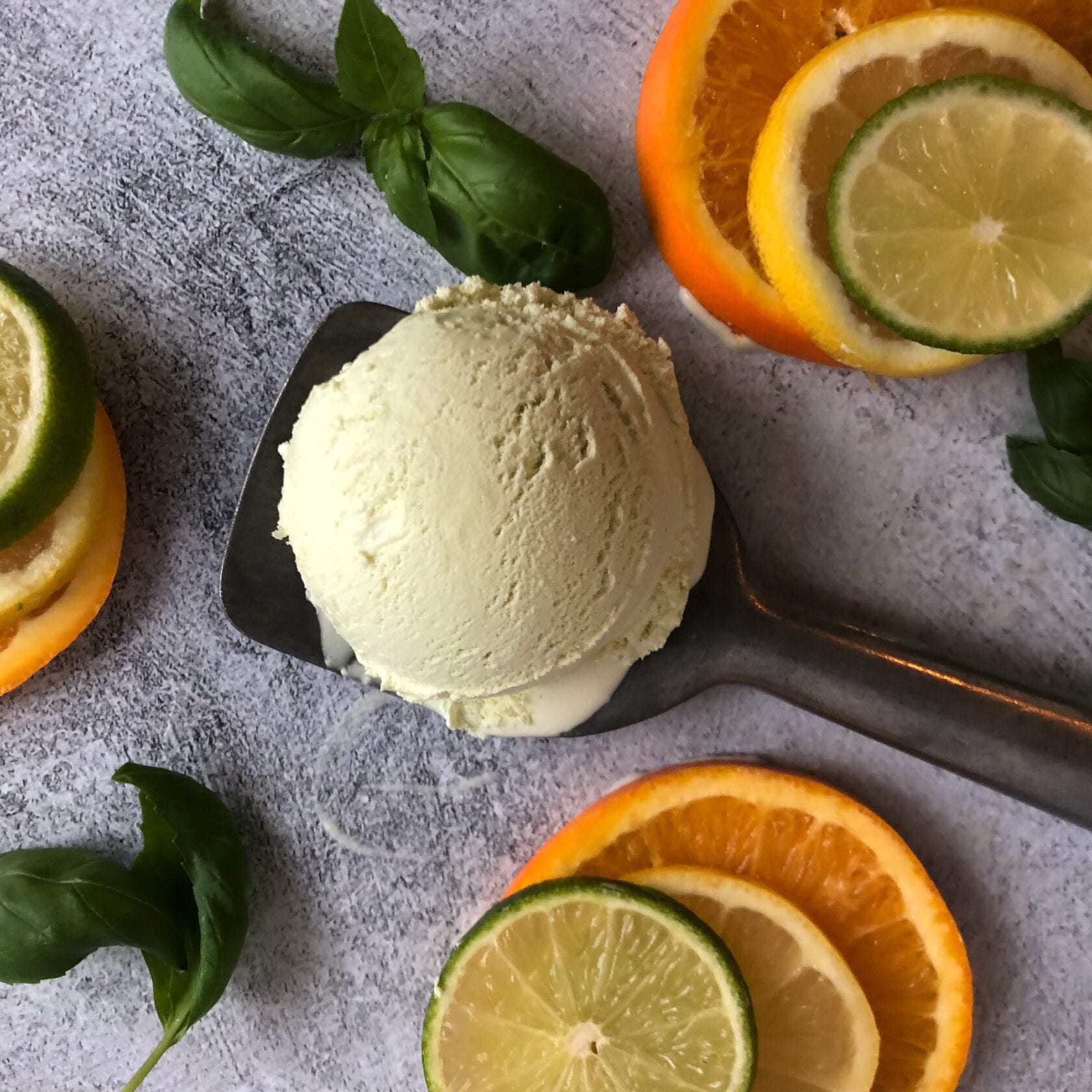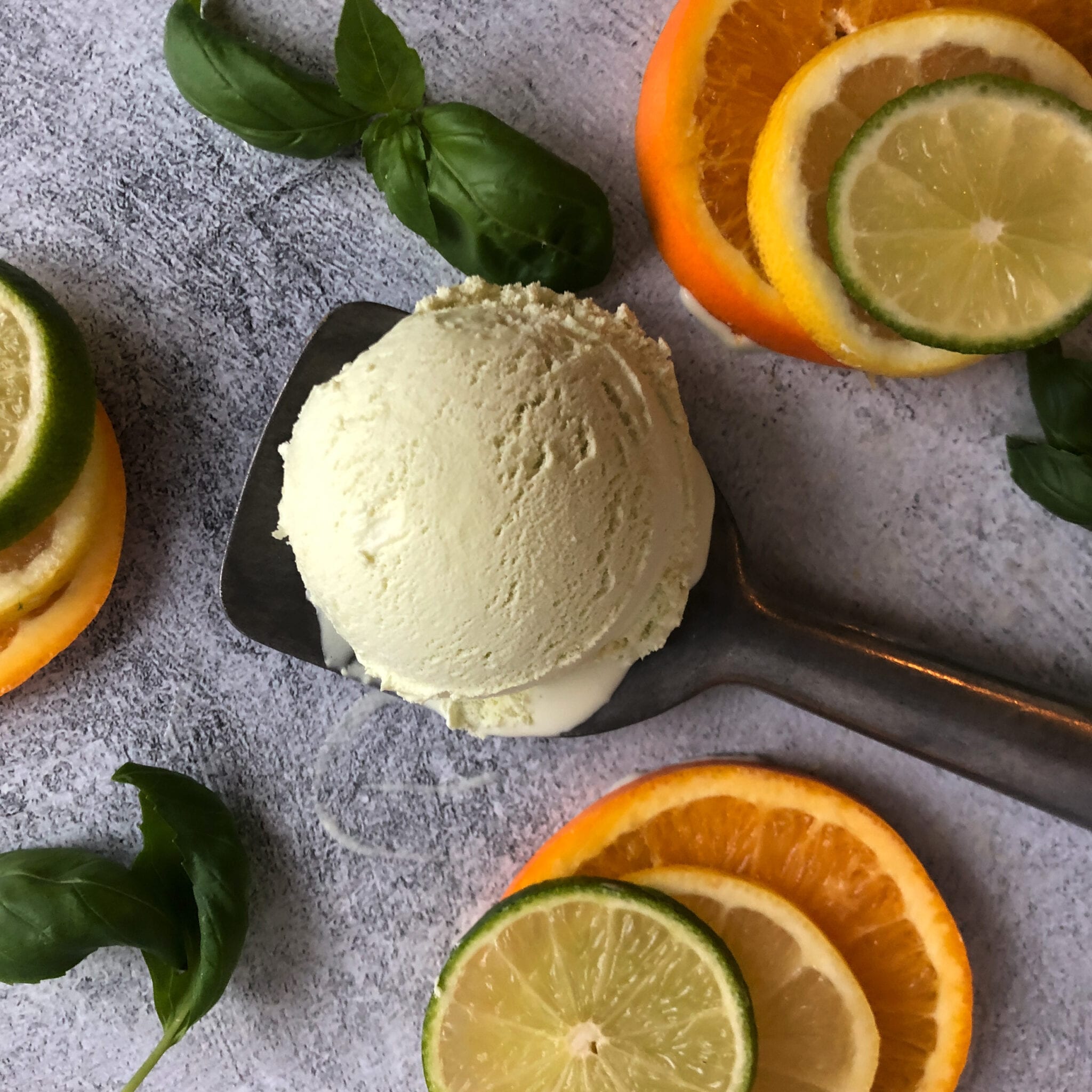 Today, we make our artisan ice cream in small batches on the premises in our Creamery. True to our commitment to using the freshest ingredients and source locally whenever possible, we start with a dairy base from a local Pennsylvania dairy. The base we use has a high milk-fat content, resulting in a rich, dense premium ice cream. We freeze the base and add our flavorings—melted chocolate, fresh fruits and unique ingredients like pieces of our famous Pennsylvania Dutch whoopie pies or Grandma Smucker's shoofly pie, handmade brownies for our Death By Chocolate flavor, toasted pecans for our Butter Pecan, local strawberries, and actual pieces of birthday cake—icing, sprinkles and all.
>> Watch the Bird-in-Hand Artisan Ice Cream video on our Bakery & Cafe page.
Enjoy our seasonal specialty flavors, too. During the fall, we make pumpkin ice cream from the same homegrown pumpkins that we use in our other pumpkin products—pumpkin bread, pumpkin pie, pumpkin whoopie pies and more. As artisans, we have a reputation not only for high quality but for creativity, too. This summer we debuted dragonfruit ice cream—stunning and exotic. Citrus basil is another unique flavor you might try when you stop in our Bakery & Cafe or step up to our walk-up window. No matter which flavors you choose (even our "plain" vanilla and chocolate are sublime), you can enjoy them in a cup, a cone or a special sundae with the toppings of your choice. Or pick up a hand-packed pint or quart to enjoy at home.
What's the difference?
Homemade ice cream is exceptionally rich and creamy – and with premium ingredients, you can control your flavors and what goes into your ice cream. It's also smoother, more flavorful and fresh-tasting—and it's a great way to use up any extra fruit you have around the house. Plus, it's a fun activity for the whole family, as Grandma Smucker taught us.
Amish country ice cream
This recipe, from our 50th Anniversary Recipes And Recollections cookbook, makes 6 quarts of vanilla ice cream.
3 cups granulated sugar
6 eggs
1 (14-ounce) can be sweetened condensed milk
Pinch of salt
1 teaspoon vanilla
1-1/2 quarts whole milk
Beat sugar and eggs. Add condensed milk, salt and vanilla and pour into a 6-quart freezer can. Add as much milk as needed to fill the freezer can two-thirds full. Turn ice cream in the freezer can until thickened. Pull paddle out. Cure for several hours in an airtight container before serving.
To make 4 quarts of ice cream, use 2 cups of sugar, 4 eggs and less milk.
When the ice cream is ready, serve it with strawberries and peaches in season, or drop scoops of it into glasses and top with root beer for a smooth, creamy root beer float, just like we remember from our summers with Grandma Smucker.