If your true love loves Lancaster County, we'd like to offer some suggestions for how you can make this year's Valentine's Day extra special – with special meals, sweet treats, romantic getaways, and more. Whether you live nearby or you're just visiting our village, you'll find that Bird-in-Hand offers lots of ways to say, "I love you."
SWEETS FOR YOUR SWEETHEART
Sweets are a – make that "the" – traditional Valentine's gift. Anybody can run to the drugstore and pick up a box of chocolates. Why not "wow" your Valentine with something deliciously different – like heart-shaped whoopie pies made with red velvet cake and buttercream filling? You can have them shipped from our online store – or stop by our Bird-in-Hand Bakery & Cafe, where you'll also find a selection of festively decorated gourmet cupcakes and old-fashioned sand tarts in Valentine shapes. Our new Valentine "bouquets" of cupcakes or mini donuts and cake pops are a beautiful and tasty alternative to flowers.
If you're Valentine's traditionalist and still want to give chocolate, consider our chocolate shoofly pie – a tasty twist on Grandma Smucker's famous wet-bottom shoofly pie – or our handmade chocolate-covered strawberry artisan ice cream. Stop in for a dish or cone or get a hand-packed pint or half-gallon to go. Enjoy it with a custom heart-shaped cake. Our professionals can design your cake or you and your sweetheart can make a date of it and decorate it yourselves at home.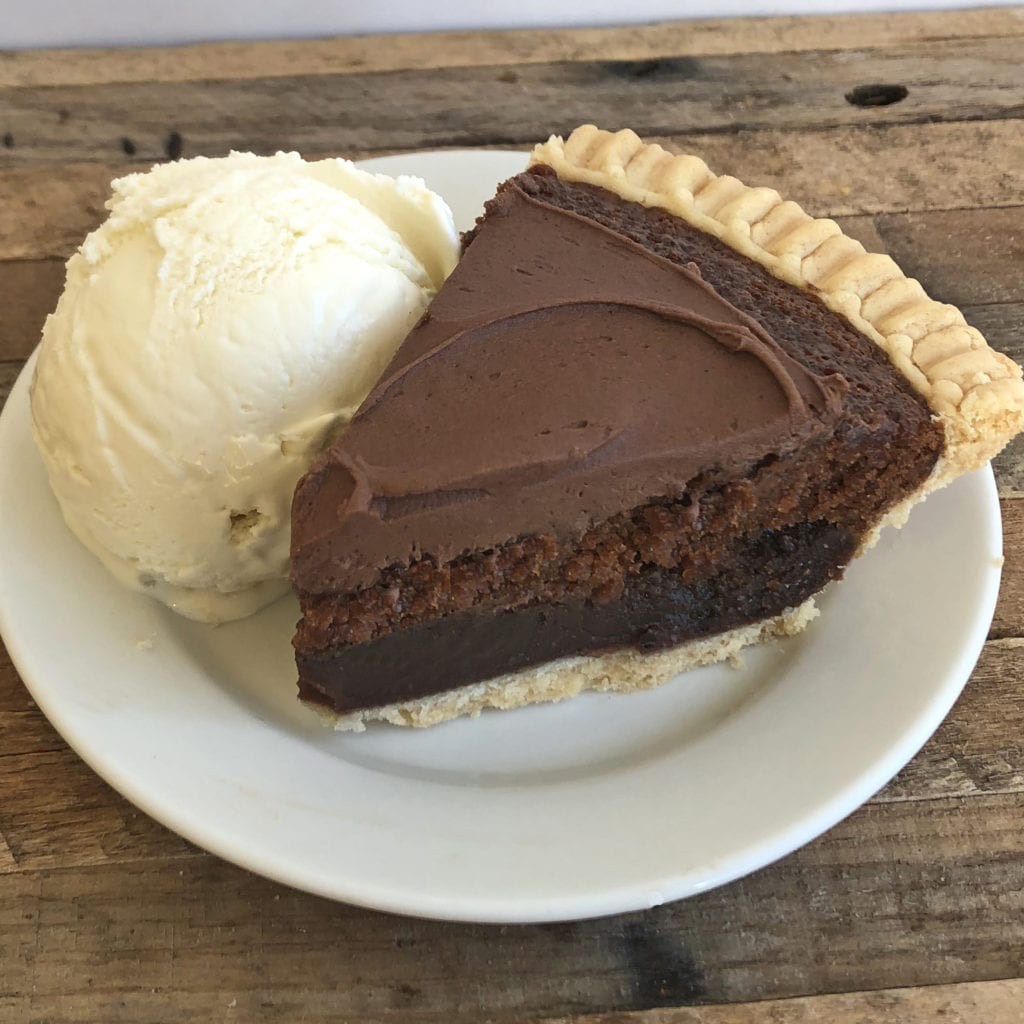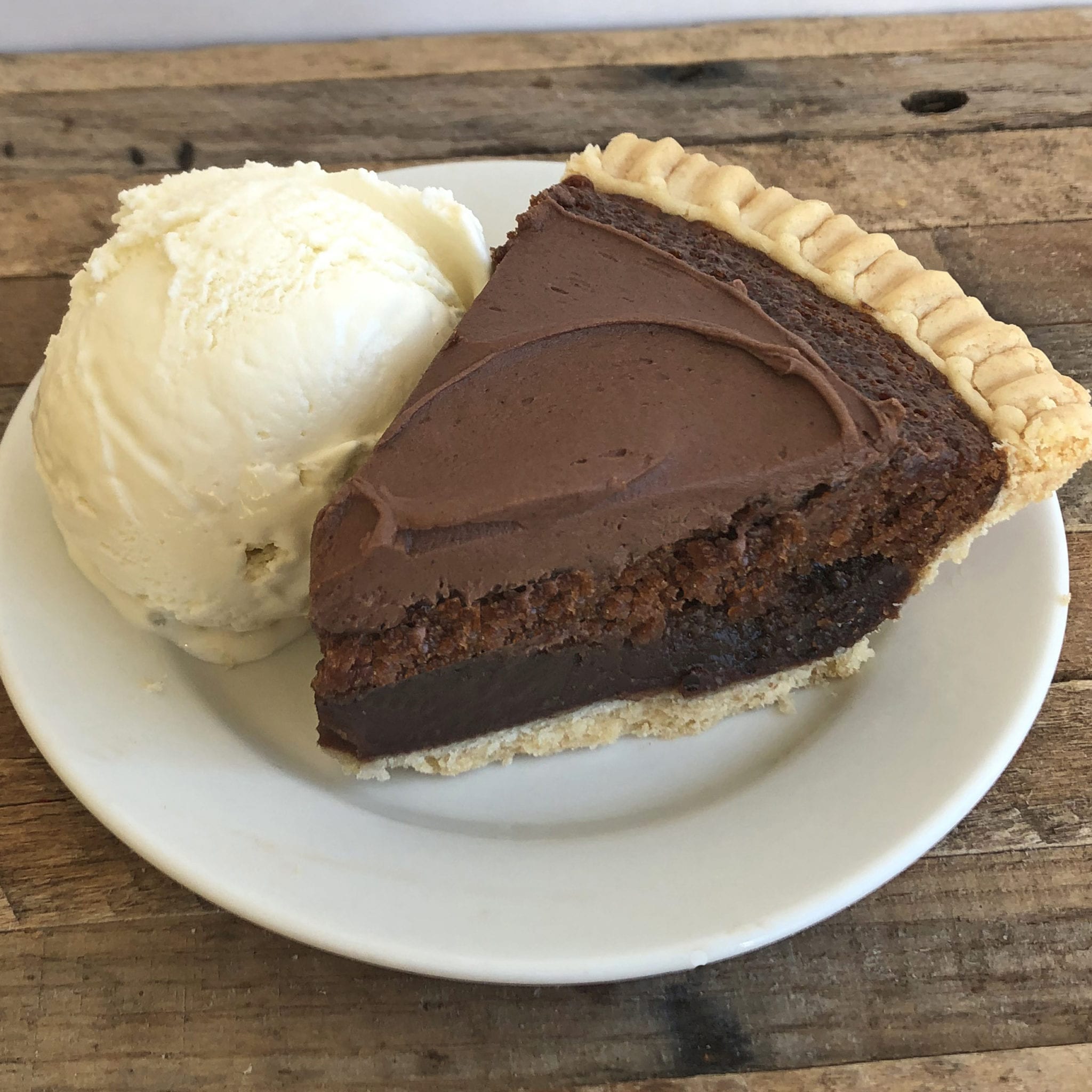 BREAKFAST IN BED OR A DINNER DATE
It goes without saying that your Valentine should not have to cook on this special day. Start it off right with coffee and breakfast sandwiches or apple fritters, sticky buns, or other fresh-baked items from our Bakery & Cafe.
If you're distancing, take-out meals lovingly prepared by local restaurants can still play lots of roles in your Valentine's Day celebration, too. Our Bird-in-Hand Family Restaurant & Smorgasbord is open Tuesday through Saturday from 7 a.m. until 3 p.m. You can bring home favorite dishes, heat them up when you're ready and enjoy an intimate candlelit supper with your sweetheart.
Prefer something more casual? Get homemade soups, handcrafted sandwiches, or fresh salads to go and, weather permitting, enjoy a picnic in one of the many nearby parks, like East Lampeter Township Community Park, Flory Park, or Intercourse Community Park. Or set up the TV trays and enjoy your take-out meal as part of a movie or game night. Or maybe you get take-out for the kids, too, and let them enjoy a movie while you and your Valentine get back to that candle-lit dinner.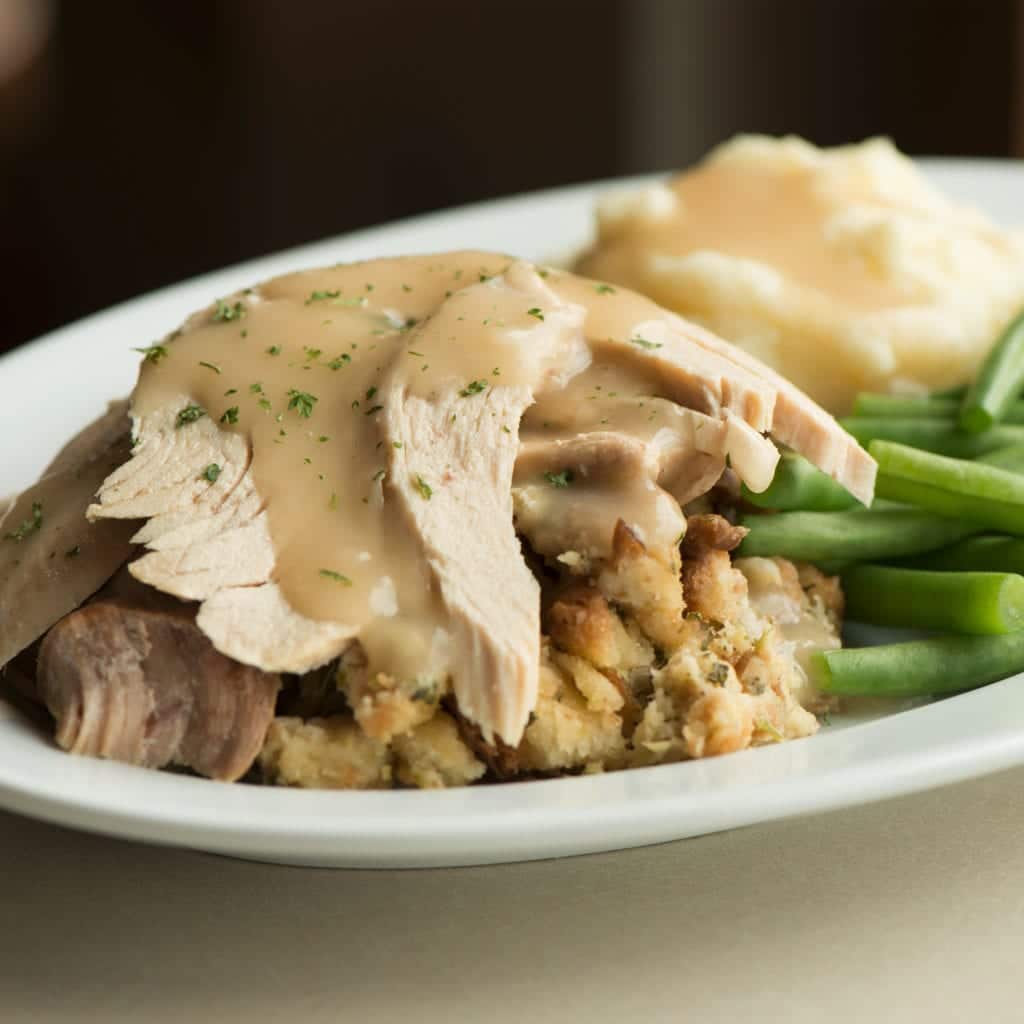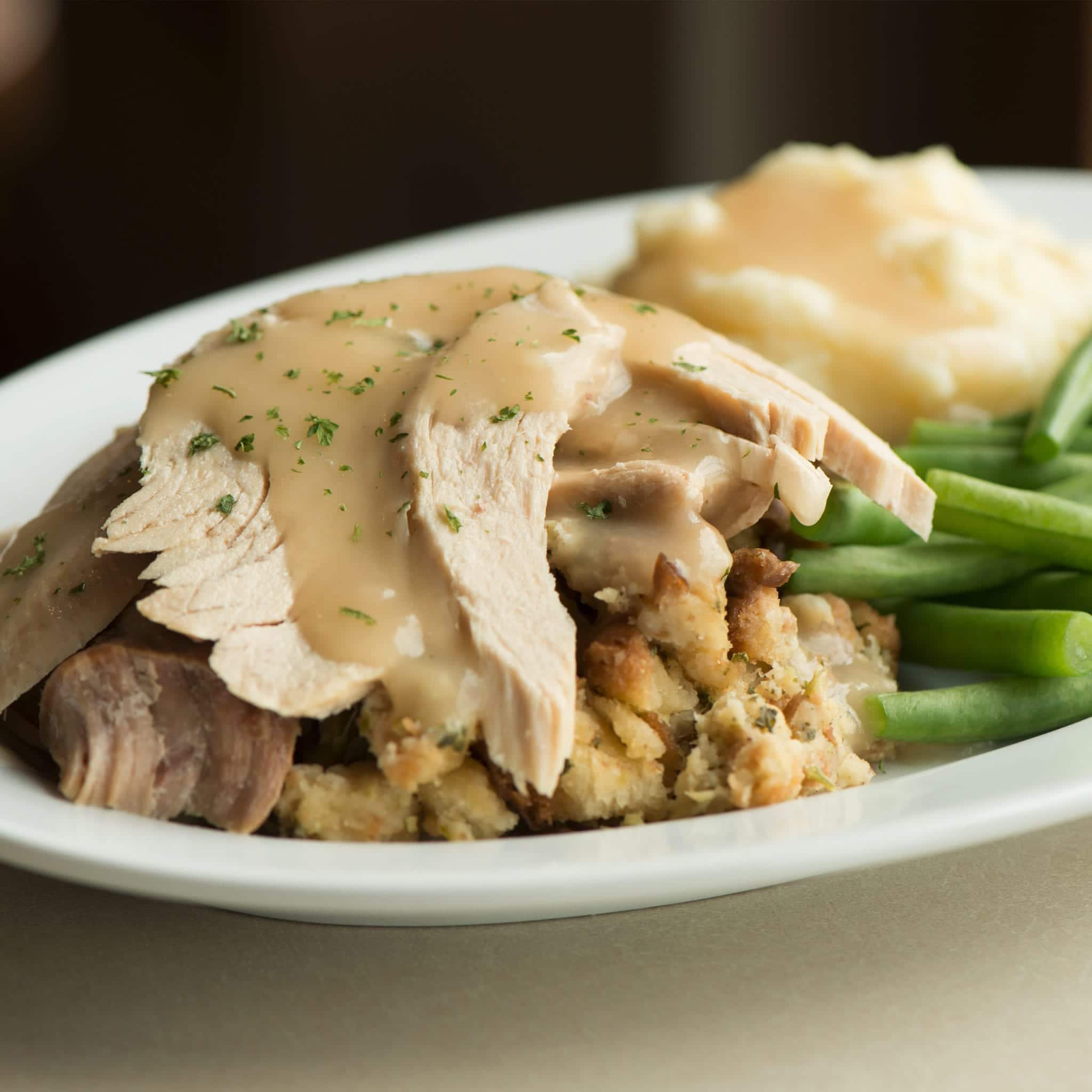 WHO COULDN'T USE A GET-AWAY?
Whether you're planning a Lancaster County Valentine's Day stay-cation or a romantic getaway, you'll find lots of other things to do together in Amish Country. Although the pandemic has canceled the popular Lititz Fire & Ice event, you can enjoy the outdoors while perusing ice sculptures in downtown Lititz, a short drive from Bird-in-Hand. Lititz Ice Walk will be held from February 12–20, with new ice sculptures every few days.
Want to bring the outdoors in? Schedule some hands-on together time at the Tilandsia& "Build Your Own Air Plant & Terrarium Bar" in Leola. Their new Terrarium Kits are a unique gift idea, and they're available for delivery. And Kitchen Kettle Village in nearby Gordonville is hosting a Spread the Love Tasting Tour in the village on Saturday, Feb. 13, with gift bags and more for adults and activities like a Scavenger Hunt of Hearts for the kids. If you're not traveling with youngsters, why not plan a visit to the Waltz Vineyard tasting room while you're there?
And the end of the day, consider a romantic get-away to our Bird-in-Hand Village Inn & Suites, which reopens for weekends starting February 11 and full-time March 1. Maybe a stage spectacular is more your style. If your sense of romance includes beauty and bravery, risk and royalty, consider combining a visit with tickets to Queen Esther, opening February 12 at Lancaster's Sight & Sound Theatre. Ask us about Sight & Sound Theatre packages!
Not ready to travel yet? A Bird-in-Hand gift card says that Valentine's Day can be any day and anyway – food, lodging, or entertainment – you want to celebrate it.