Fresh-Baked Pastries Shipped & Delivered to Your Door
Make any breakfast or coffee break special with our delicious scratch-made pastries, including yummy apple fritters, gooey sticky buns, and subtly spiced cider donuts. They're delicious just as they are—or warm them up and let the heavenly aroma of Amish baked goods waft through your kitchen. Our pastries are the perfect Pennsylvania Dutch gifts—and we ship them fresh from our ovens to anywhere in the United States.
Order Now
Fresh Pastries from Family Recipes with the Finest Ingredients
Pennsylvania Dutch Country, is famous for its delicious baked goods. These pastries are the same tasty treats you've enjoyed from our Bird-in-Hand Bakery & Cafe, made with care from traditional recipes, including some of Grandma Smucker's own favorites. To make sure you get that homemade taste in every bite, we use only the finest quality ingredients, including fresh apples from Lancaster County orchards and local cider. They freeze well, so you can stock up and have them on hand when you have company or just want to treat yourself.
SAVOR ALL OUR FLAVORS
Order Pastries Online Today!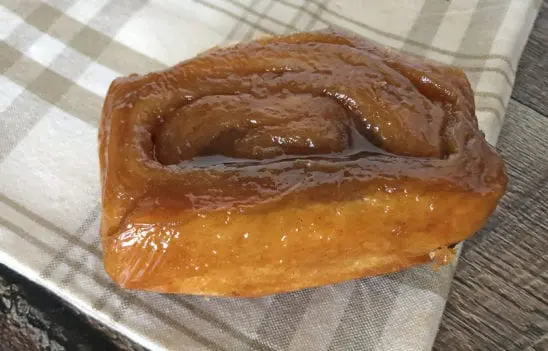 $9.25
Nothing says "special morning" like the cinnamon-y aroma of fresh-basked sticky buns. Whether you are entertaining weekend guests or enjoying a holiday…
Select Options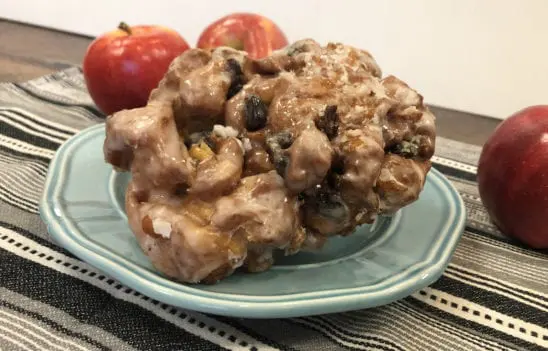 $13.50
Crisp on the outside, soft and sweet on the inside, our apple fritters give you lots of the taste you love. Hand-formed and made fresh to order in small batches…
Add To Cart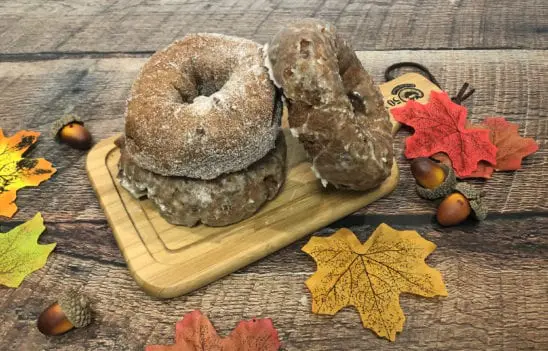 $13.50
Autumn is apple harvest time in Lancaster County - and it's your chance to enjoy a favorite seasonal treat. Now available through the online store, our popular…
Out of Stock
More Great Gifts & Goodies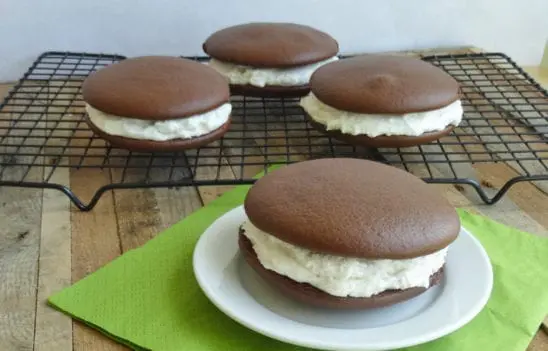 $16.50
Our Jumbo Original Whoopie Pies are a true Amish Country classic. Our Lancaster County whoopie pies give you more of what you love. Two oversized layers of…
Select Options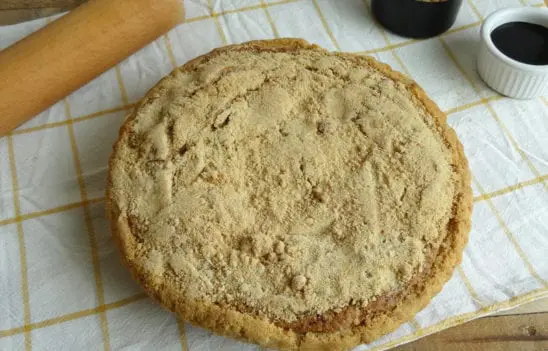 $14.75
Few foods are as closely associated with Lancaster County as shoofly pie. We're famous for Grandma Smucker's Shoofly Pie - a favorite of visitors to Bird-in-Hand.…
Add To Cart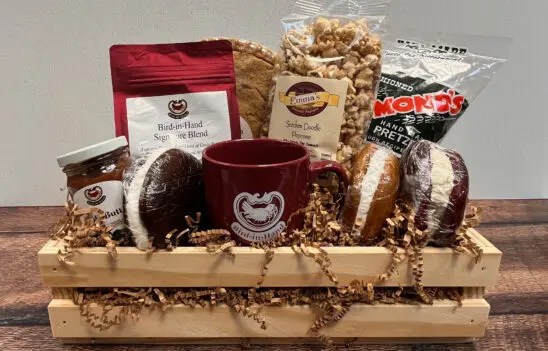 $65.95
Pennsylvania Dutch Country is home to some of the world's best-loved comfort foods. We've gathered a selection of mouth-watering Lancaster County food gifts…
Select Options
Want to know more? Read our FAQs
---
NEED MORE? ASK ABOUT BULK ORDERING HOMEMADE BAKED GOODS
Whether you're entertaining a group, catering a special event, giving corporate gifts, or just stocking the freezer, we're happy to help. When you need a large quantity of pastries or goodies from our online bakery shop, we are happy to accommodate your bulk orders. The following items are available in bulk:
We ask for at least three weeks' notice to prepare your bulk pastries or corporate gift order. Please note that during the holiday season, order deadlines and quantity limits may be in effect. Shipping and handling are determined by the order. Contact us for an estimate.
Bulk Order Inquiry
About Bird-in-Hand
In the heart of Pennsylvania Dutch country, Bird-in-Hand is the perfect Lancaster County vacation destination. The Smucker family has been welcoming travelers to the village for generations. Visitors today can choose from a variety of lodging and dining options, exceptional live entertainment, and a host of unique events, including a guided tour of Amish farmlands, a home-cooked barbecue banquet in a cornfield, hot air balloon rides over patchwork fields, and a farm-to-fork local foods experience, to name just a few. From homemade whoopie pies and shoofly pie to traditional Pennsylvania Dutch fruit spreads and more, the selections in our online store will bring back memories of your time in Bird-in-Hand – for yourself or to share.
Learn more
FREQUENTLY ASKED QUESTIONS
You can buy pastries online or in person through Bird-in-Hand Bakery. They can also be purchased at the Bird-in-Hand Family Restaurant in the gift shop or ordered online.
All items offered in the online store have been tested to ensure that they remain bakery shop fresh for the 3-5 days often required for shipping. Many of our online store items are baked fresh to order on the day that they are shipped.
All of our baked items (such as  pastries and shoofly pies) can be frozen to preserve freshness! We recommend that you freeze any baked items that will not be eaten within 1-2 days after their arrival. We suggest wrapping items in aluminum foil before freezing. The items will remain fresh in the freezer for up to 2 months.
While some of our baked goods do not contain allergen ingredients, all of our items are prepared in a facility that uses nuts, dairy, eggs, gluten, etc. Please contact us by email or phone for ingredient details.