The GÜT Life! Christmas with the Yoders & Nick!
October 30, 2020 – January 2, 2021
Simon and Eliza Yoder never expected the special guest that showed up at their front door on Christmas Eve. They didn't even know the man in the red suit knew where they lived. And, trust us, the man was just as surprised as they were! When he finds himself at the Yoders by accident, this American Santa Clause spends time talking with the Amish couple while he waits for his ride and hears the Christmas Story for the first time.
This brand-new Yuletide comedy from Blue Gate Musicals will both entertain and inspire you with its lighthearted look at a collision of traditions and clash of cultures, interspersed with sweet musical moments, tales of lost love and an important lesson about the real meaning of Christmas.
It's 90 minutes of ha-ha-ha and ho-ho-ho, stories, songs and everything in between!
For tickets, call (717) 768-1568, visit our box office, or reserve online.
Buy Tickets Online »
Thank you for being flexible
For the health and safety of the performers, Blue Gate Musicals is postponing the debut of The Christmas Tree Ship until 2021. If you hold tickets to the previously scheduled show, you have several options:
• Use your existing ticket for admission to The Güt Life! Christmas (same date and time) and receive a Bird-in-Hand gift card for the difference in price.
• Receive a refund for the full amount in the form of a Bird-in-Hand gift card
• Use your existing ticket for admission to next year's showing of The Christmas Tree Ship
Please call (717) 768-1568 or visit our box office to let us know your preferences.
Your safety & comfort matter
We want you to leave your cares at home and enjoy the show completely. So that everyone has plenty of room to spread out, we are limiting attendance at each show to less than 50 percent of capacity – well within recommended guidelines.
Seating is by general admission. If you note your preference when purchasing tickets, we will do our best to honor your seat selections while seating your household members at least 6 feet from other parties. We ask guests to arrive early so that we may get everyone comfortably seated before the show begins.
We have enhanced our cleaning schedule, thoroughly cleaning the theatre after each show and frequently sanitizing high-touch surfaces. Hand-sanitizing stations are available throughout the theater. Our ventilation system brings in fresh outside air.
For the safety of all our guests and employees, masks are required in common indoor areas, including restrooms and our restaurant dining room, and we ask everyone to practice physical distancing of at least 6 feet from non-household members.
If you are not feeling well, kindly call to reschedule your reservation.
Although we are taking precautions to help prevent the spread of disease, these measures do not guarantee that you will not be exposed to the novel coronavirus while visiting the premises.
Showtimes
Show Times & Ticket Prices
October 30, 2020 – January 2, 2021
Dinner & Show
Monday – Thursday: Adult, $45; Child, $26
Friday – Saturday: Adult, $47; Child, $26
Lunch & Show
Monday – Saturday: Adult, $42; Child, $23
Breakfast & Show
Monday – Saturday: Adult, $37; Child, $20
Show Only
Monday – Saturday: Adult, $27; Child, $13
Guests dining with us before the performance should arrive at least 90 minutes prior to allow for time to enjoy their meal. If you arrive later than that time, we are not able to guarantee you will be finished dining in time to be seated for the live musical. Stage doors open 30 minutes prior to show time.
Where:
Bird-in-Hand Stage in Lancaster County, PA:
2760 Old Philadelphia Pike, #A
Bird-in-Hand, PA 17505
(Get Google Maps Directions »)
See Showtimes & Buy Tickets »
Meet Our Talented Cast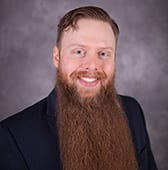 Nathan Garner
Following successful runs as Josiah in the popular Josiah for President, Jacob in Our Christmas Dinner and Hovie in Mennonite Girls Can Cook, Nathan returns to the Bird-in-Hand Stage in the role of Simon. An Indiana native, he has appeared at the Huron Playhouse in Ohio in such roles as Herbie in Gypsy and King Arthur in Camelot.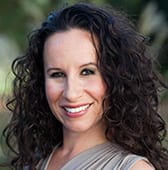 Monica DePaul
Monica appears in the role of Eliza with Blue Gate Musicals at the Bird-in-Hand Stage. A California native with a degree in musical theatre, she performed in various roles with Sight and Sound Theatres for 10 years. She has also worked with The Fulton Theatre, PRiMA Theatre, Servant Stage Company and Portrait of a Lady Summer Cabaret Series. Favorite roles include Sarah in Abraham and Sarah, Julie in Showboat and Nimue in Camelot.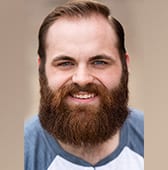 Scotty Scott
Scotty Scott is overjoyed to be back with Blue Gate Musicals after spending last fall as Bernie in A Simple Sanctuary in Sugarcreek, OH. Other credits include Tevye in Fiddler on the Roof, Archibald Craven in The Secret Garden, and Rev. Moore in Footloose. Scotty graduated with a BFA in Musical Theatre from Ouachita Baptist University. He wants to thank the creative team, the community here at Bird-in-Hand, and you for supporting live theatre.
"What an amazing theater. The staff was helpful, the cast was incredibly talented, and the show clean and family-friendly. We'll be back!"

— T. DiBiase, New Bloomfield, PA
Wholesome Entertainment Everyone Will Enjoy
Our Bird-in-Hand Stage makes it easy to relax and enjoy high-quality live entertainment, including Broadway-style musical theatre with a positive message, in a unique Lancaster County, PA setting.
Intimate 175-seat theatre (see "Your Safety & Comfort Matter" section above)
Tiered seating with wheelchair-accessible floor seating
Delicious on-site dining
Convenient on-site lodging options
Tickets available as part of a discounted meal and/or lodging package
Theatre season runs March-January, with various showtimes
Escape your everyday world for a little while and enjoy our live stage shows. You'll find yourself laughing, holding your breath, gasping, tapping your toes – uplifted and fully entertained.
Schedule & Tickets »
Amish Country Home Cooking
Our Bird-in-Hand Stage adds new flexibility to the concept of a dinner theatre in Lancaster, PA. To enhance your Lancaster County theatre experience, come early or stay after the show to enjoy a meal at our Bird-in-Hand Family Restaurant & Smorgasbord, where you can order from the menu or select from our mouthwatering all-you-can-eat buffet. If you're looking for lighter fare, enjoy the farm-fresh choices at our nearby Bird-in-Hand Bakery & Cafe. Be sure to ask about dining discounts when you make your reservations.
Restaurant & Smorgasbord