The Best of Me… A new musical comedy
July 13 – October 20, 2021
The Amish life may be plain, but Rachel Miller doesn't find it simple. On the other hand, the Telemundo soap operas she watches while working at her bakery job make acting look easy, so she decides to step out of her comfort zone on the farm to see how 'the other half' lives. She sets out for the Big Apple and acting classes, where she meets an aging, out-of-work actress and a handsome fellow student—and finds that the grass may not be greener on the other side after all.
This new 90-minute musical comedy written by Wally Nason and Martha Bolton is the latest in a long line of wholesome, high-quality shows from Blue Gate Musicals. You'll laugh a lot and maybe even cry a little as you join these memorable characters as they take on their most important roles – their best selves.
It's a light-hearted look at love, life and knowing who you are.
For tickets, reserve online, call (717) 768-1568, or visit our box office.
Showtimes
Show Times & Ticket Prices
July 13 – October 20, 2021
Dinner & Show
Monday – Saturday: Adult, $49; Child, $27
Lunch & Show
Monday – Saturday: Adult, $45; Child, $24
Breakfast & Show
Monday – Saturday: Adult, $39; Child, $21
Show Only
Monday – Saturday: Adult, $29; Child, $14
Guests dining with us before the performance should arrive at least 90 minutes prior to allow for time to enjoy their meal. If you arrive to our dining room later than that time, we are not able to guarantee you will be finished dining in time to be seated for the live musical. Stage doors open 30 minutes prior to show time.
Where:
Bird-in-Hand Stage in Lancaster County, PA:
2760 Old Philadelphia Pike, #A
Bird-in-Hand, PA 17505
(Get Google Maps Directions »)
Wholesome Entertainment Everyone Will Enjoy
Our Bird-in-Hand Stage makes it easy to relax and enjoy high-quality live entertainment, including Broadway-style musical theatre with a positive message, in a unique Lancaster County setting.
Intimate 140-seat theatre
Tiered seating with wheelchair-accessible floor seating
Delicious on-site dining
Convenient on-site lodging options
Tickets available as part of a discounted meal and/or lodging package
Theatre season runs March-January with various show times
Escape your everyday world for a little while and enjoy our live stage shows. You'll find yourself laughing, holding your breath, gasping, tapping your toes – uplifted and fully entertained.
Schedule & Tickets »
Meet Our Talented Cast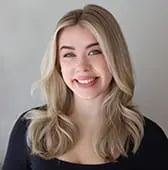 Lily Myers
Lily Myers is thrilled to be making her Bird-in-Hand Stage debut in The Best of Me! Her professional credits include Sight & Sound Theatres, Hershey Theatre, Resident Theatre Company, Cavod Theatre and Prima Theatre. She has also made appearances on multiple TV shows, including The Marvelous Mrs. Maisel and Mare of Easttown. She holds a performing arts diploma from Sight & Sound Conservatory and is currently working towards her bachelor's degree. She would like to thank Monica for giving her this opportunity, and to her family for being her support always.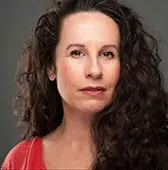 Monica Depaul
Past Blue Gate credits include: Hazel in A Christmas to Remember, Eliza in The GÜT Life!, Fanny Miller in Stolen and more! Originally from: Orange County, CA; Training: BFA in Musical Theatre from California State University, Fullerton. Sight & Sound Theatre credits: Abraham and Sarah, Psalms of David, Voices of Christmas, Jonah and more! Local theatre credits: The Fulton Theatre, PRiMA Theatre, Servant Stage Company and more! Favorite roles include: Sarah in Abraham and Sarah, Morgan in Godspell and Nimue in Camelot. She also enjoys the role of Artistic Director of Cavod Theatre in New Holland, PA. Many thanks to Mom, Vinnie, Amelia and Ella and to God for loving us and "directing us to radiate the beauty and spread the fragrance of His Providence."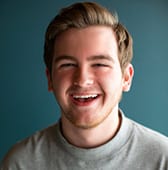 Richard Weaver
Richard is so thrilled to be back at Bird-in-Hand Stage! You may have seen him in 2019s Stolen the Musical and A Christmas to Remember. Richard grew up in Lancaster County and has been performing locally for many theaters including The Fulton Theatre, The Dutch Apple Dinner Theatre, Servant Stage, and many more! Some of his favorite roles include Ensemble in Treasure Island, an Extra in Disney's Newsies at the Fulton Theatre and Horton the Elephant in Seussical the Musical at Cavod Theatre. When not performing he can be found teaching acting classes and/or directing shows for kids! A big thanks to his friends, family, teachers, and God. Go follow him on Instagram @richard__weaver!
Stay Overnight: Experience Smucker Family Hospitality
Our on-site dining options are a delicious way to round out your visit to our Bird-in-Hand Stage. For an even more memorable theatre experience, ask about discounted packages that include meals or lodging at our one of our conveniently located properties, which provide easy access to all the most popular Lancaster County attractions.
Other 2021 Shows on Our Stage