The Christmas Tree Ship
October 28 – December 31, 2022
A ship. A storm. And a Christmas tale of heroic proportions. This heart-warming inspirational musical is based on the true story of Herman Schuenemann, known as Captain Santa, who goes down with his ship on a storm in Lake Michigan – leaving his widow to raise their daughters, run the family shipping business and continue her husband's mission of giving away thousands of Christmas trees to the less fortunate of Chicago. Can she take on the doubters and naysayers, or will she break under the pressures of widowhood, judgmental people and the restrictive customs of the day? What Barbara Schuenemann and her daughter Elsie do to resurrect Captain Santa's legacy is nothing short of a holiday miracle.
Presented in partnership with Blue Gate Musicals, this dramatic musical is brought to life by a talented cast of professionals – including several audience favorites and veterans of the Bird-in-Hand Stage.
Don't miss this epic tale that will remind us all of the importance of tradition, kindness and the joy of Christmas.
For tickets, reserve online, call (717) 768-1568, or visit our box office.
Buy Tickets Online »
Showtimes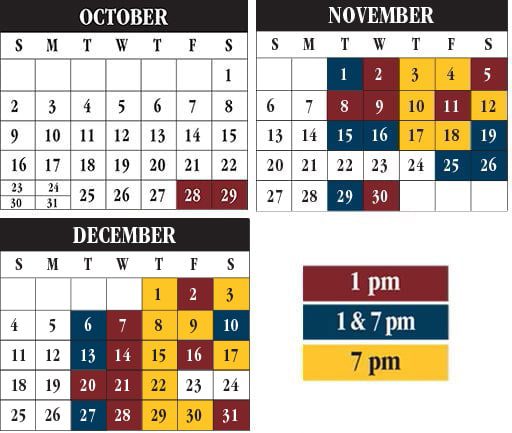 Show Times & Ticket Prices
October 28 – December 31, 2022
Dinner & Show
Monday – Saturday: Adult, $66; Child, $33
Lunch & Show
Monday – Saturday: Adult, $60; Child, $30
Show Only
Monday – Saturday: Adult, $42; Child, $18
Guests dining with us before the performance should arrive at least 90 minutes prior to allow for time to enjoy their meal. If you arrive later than that time, we are not able to guarantee you will be finished dining in time to be seated for the live musical. Stage doors open 30 minutes prior to show time.
Where:
Bird-in-Hand Stage in Lancaster County, PA:
2760 Old Philadelphia Pike, #A
Bird-in-Hand, PA 17505
(Get Google Maps Directions »)
See Showtimes & Buy Tickets »
"I loved it and so did my husband who said beforehand he does not like musicals."

— lscolvin, Union City, MI
Wholesome Entertainment Everyone Will Enjoy
Our Bird-in-Hand Stage makes it easy to relax and enjoy high-quality live entertainment, including Broadway-style musical theatre with a positive message, in a unique Lancaster County setting.
Intimate 140-seat theatre
Tiered seating with wheelchair-accessible floor seating
Delicious on-site dining – be sure to check the Restaurant's hours of operation
Convenient on-site lodging options
Tickets available as part of a discounted meal and/or lodging package
Theatre season runs April – December with various show times
Escape your everyday world for a little while and enjoy our live stage shows. You'll find yourself laughing, holding your breath, gasping, tapping your toes – uplifted and fully entertained.
Schedule & Tickets »
Meet Our Talented Cast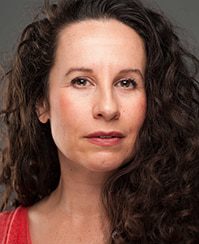 Monica DePaul, Barbara Schuenemann
Past Blue Gate credits include: Leela in A Simple Sanctuary, Elizabeth Stoltzfus in Josiah for President, Fanny Miller in Stolen and more! Originally from: Orange County, CA; Training: BFA in Musical Theatre from California State University, Fullerton. Sight & Sound Theatre credits: Abraham and Sarah, Psalms of David, Voices of Christmas, Noah and more! Local theatre credits: The Fulton Theatre, PRiMA Theatre, Servant Stage Company and more! Favorite roles include: Sarah in Abraham and Sarah, Morgan in Godspell and Nimue in Camelot. She also enjoys the role of Artistic Director of Cavod Theatre in New Holland, PA. Love to: Mom, Vinnie, Amelia and Ella; to God for loving us and "directing us to radiate the beauty and spread the fragrance of His Providence".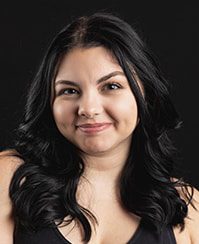 Cassidy Giddens, Elsie Schuenemann
Cassidy is excited to return to the Bird-in-Hand Stage and to the role of Elsie! She was also previously seen as Sara Rodriguez in Josiah for President this summer. Cassidy is a native of Shreveport, Louisiana, and a graduate from Northwestern State University in Natchitoches, Louisiana, with a degree in Musical Theatre and Directing. Cassidy has worked as a professional actor in numerous states including Kearney, Nebraska, (Crane River Theater) and Pagosa Springs, Colorado (Thingamajig Theatre Company). She also has out of state recognitions with the National Association of Teachers of Singing where she placed third in the Regional Collegiate Competition and placed first in the State Collegiate Competition.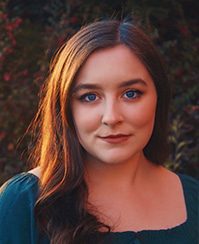 Hannah Gothard, Rose
Hannah is so excited to be returning to the Bird-in-Hand Stage! She is from New Caney, Texas and is a graduate of Ouachita Baptist University recieving her BFA in Musical Theatre! Some of her favorite credits include playing Rapunzel in Into The Woods at Arkansas Repertory Theatre, Louisa in The Fantasticks at Arkansas Rep, Josephine in H.M.S Pinafore at OBU, Beth in Little Women at OBU and what got her started in theatre, playing Dorothy in The Wizard of Oz at New Caney High School. She would like to give thanks to God first and to her friends and family for their constant love and support!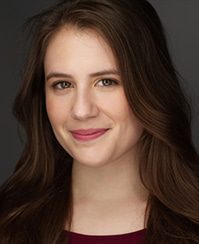 Catherine Patton, Clara
Catherine is so excited to join the cast of The Christmas Tree Ship. Originally from Opelika, AL, she is currently based here in Lancaster County. Catherine holds a BFA in musical theatre from Samford University and has performed with various theatre companies around the country such as Hampstead Stage Company, National Theatre for Children, Birmingham Children's Theatre, and Opera House Theatre Company. She has also performed locally with Cavod Theatre, Piercing Word, and Magic and Wonder Theatre. Previous credits at the Bird-in-Hand Stage include A Simple Sanctuary, Stolen: The Musical and Josiah for President. She sends love to her family and to her wonderful fiancé Ric.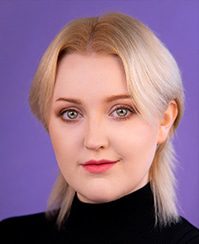 Love Ruddell, Mrs. Nussbaum
Love is excited to return to the Bird-in-Hand Stage after performing as Marsha in Josiah for President and Ali in A Simple Sanctuary. Love is a graduate of Millikin University with a BFA in Musical Theatre. Before the pandemic, they were active as a Silly Girl in Beauty and the Beast at Round Barn Theatre right after performing as Jane Jones in The Lost Colony at the Waterside Theatre. Other credits include Val in A Chorus Line, Jeanie Muldoon in Nice Work If You Can Get It, Fiona in Shrek, and as a featured soloist in That's Entertainment at Six Flags St Louis. In their spare time, Love can be found cosplaying or working as a princess at parties and events. @loveruddellofficial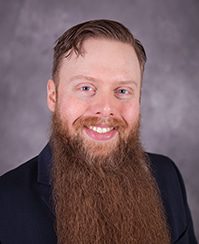 Nathan Garner, Herman Schuenemann/Prescott/Harry
Nathan is glad to be returning to the Bird-in-Hand Stage. This is his 7th year at Bird-in-Hand and 8th with Blue Gate Musicals. He is excited for a new season of shows and a new cast of people to work with! Most recently he was seen as Josiah Stolzfus in Josiah for President here on the Bird-in-Hand Stage and Abraham in Stolen at the Bluegate Theatre in Shipshewana Indiana. He wants to thank you all for coming and hopes you enjoy the show!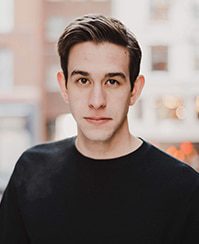 Trenton Gunsolley, Mr. Simon/ Turley/Mack
Trenton is thankful to be joining Blue Gate Musicals for a second season. He was most recently seen performing in Josiah for President as Carl here at the Bird-in-Hand Stage. He has entertained audiences in his home state of Colorado as Sky Masterson in Guys and Dolls, George Banks in Mary Poppins, and Ali Hakim in Oklahoma!, to name a few. He enjoys practicing and performing his trade of close-up, sleight of hand magic which he has studied for nearly 15 years. He is overjoyed to be back on stage amidst the Covid-19 pandemic and hopes you enjoy the show!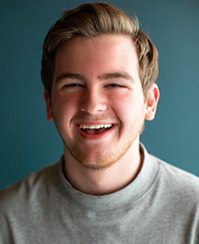 Ric Weaver, The Beggar/Hawthorn/Jack
Richard is so thrilled to return to Bird-in-Hand Stage! You may have seen him last in Josiah for President as Bart, The Best of Me as Brock, The Christmas Tree Ship as Man #3, Stolen the Musical as Jimmy Scott, and Christmas to Remember as Man #1. Richard grew up in Lancaster County and has been performing locally for many theaters including The Fulton Theatre, The Dutch Apple Dinner Theatre, Servant Stage, and many more! Some of his favorite roles include Ensemble in Treasure Island, an Extra in Disney's Newsies at the Fulton Theatre and Horton the Elephant in Seussical the Musical at Cavod Theatre. When not performing he can be found teaching acting classes, playing DnD, and directing shows! A big thanks to his fiancé Catherine, friends, family, teachers, and God. Go follow him on Instagram @richard__weaver!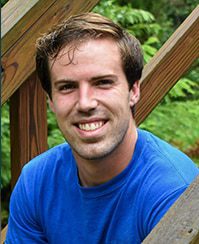 Tim Clayton, Jebediah
Tim Clayton is very excited to be back for his fifth show with Blue Gate Musicals. Raised in Hilliard, Ohio, and a recent graduate of Duke University studying theater and psychology, Tim spent much of the last few years performing with Duke's musical theater organization, Hoof 'n' Horn. Credits include Leo Bloom in The Producers, Amos Hart in Chicago, and George in Love Life. Tim made his Blue Gate debut in 2020 as Simon Yoder in The Gut Life: Christmas with the Yoders and Nick! He would like to thank his parents for their never-ending love and support, and to thank all who come to see the show for continuing to support live theater during such uncertain times; he hopes you enjoy the show!
Amish Country Home Cooking
Our Bird-in-Hand Stage adds new flexibility to the concept of a dinner theatre in Lancaster, PA. To enhance your Lancaster County theatre experience, come early or stay after the show to enjoy a meal at our Bird-in-Hand Family Restaurant & Smorgasbord, where you can order from the menu or select from our mouthwatering all-you-can-eat buffet. If you're looking for lighter fare, enjoy the farm-fresh choices at our nearby Bird-in-Hand Bakery & Cafe. Be sure to ask about dining discounts when you make your reservations.
Restaurant & Smorgasbord
Stay Overnight: Experience Smucker Family Hospitality
Our on-site dining options are a delicious way to round out your visit to our Bird-in-Hand Stage. For an even more memorable theatre experience, ask about discounted packages that include meals or lodging at our one of our conveniently located properties, which provide easy access to all the most popular Lancaster County attractions.