Ryan & Friends: Comedy Calamity Show
April 3 – October 16, 2021 in Lancaster County, PA
Your whole family will be rolling in the aisles when Ryan takes the stage with a colorful cast of friends that includes Jeffrey, a witty 8-year-old kid and self-proclaimed star of the show; teenager Tiffany, who's taken with worldly goods; Harold and Irene, who have way more opinions than your average grandparents; and, of course, Ardy the Skunk, who has lots of common "scents" and is always a hit with young and old alike. Expect songs, snappy comebacks and a whole lot of wisdom from an entertaining bunch of dummies.
This lighthearted program from Ryan & Friends combines a comedy routine and song parodies in styles ranging from country to Broadway – all featuring popular comedian, ventriloquist, musician, and all-around funny guy, Ryan and, of course, his friends.
Enjoy an uplifting mix of wholesome comedy with musical entertainment.
For tickets, reserve online or call (717) 768-1568.
Buy Tickets Online »
Showtimes
Show Times & Ticket Prices
April 3 – October 16, 2021
Dinner & Show
Monday – Saturday: Adult, $49; Child, $27
Lunch & Show
Monday – Saturday: Adult, $45; Child, $24
Breakfast & Show
Monday – Saturday: Adult, $39; Child, $21
Show Only
Monday – Saturday: Adult, $29; Child, $14
Guests dining with us before the performance should arrive at least 90 minutes prior to allow for time to enjoy their meal. If you arrive later than that time, we are not able to guarantee you will be finished dining in time to be seated for the live musical. Stage doors open 30 minutes prior to show time.
Where:
Bird-in-Hand Stage in Lancaster County, PA:
2760 Old Philadelphia Pike, #A
Bird-in-Hand, PA 17505
(Get Google Maps Directions »)
See Showtimes & Buy Tickets »
"Loved the show!!! Would love to see it again!"
– B. Alburger, Hilltown, PA
Wholesome Entertainment Everyone Will Enjoy
Our Bird-in-Hand Stage makes it easy to relax and enjoy high-quality live entertainment, including Broadway-style musical theatre and family-friendly comedy shows with a positive message, in a unique Lancaster County, PA setting.
Intimate 140-seat theatre
Tiered seating with wheelchair-accessible floor seating
Delicious on-site dining
Convenient on-site lodging options
Tickets available as part of a discounted meal and/or lodging package
Theatre season runs March-January, with various showtimes
Escape your everyday world for a little while and enjoy our live stage shows. You'll find yourself laughing, holding your breath, gasping, tapping your toes – uplifted and fully entertained.
Meet Our Talented Cast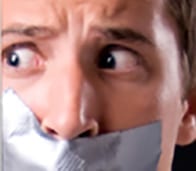 Ryan Bomgardner
A multi-talented Christian comedian, Ryan has performed over 2,400+ shows throughout the United States and Canada and beyond, with performances that range from laugh-crazed family shows to dynamic corporate gigs. A graduate of the Maher School of Ventriloquism, Ryan has entertained on six continents and on the high seas, on Disney Cruise Lines and Royal Caribbean International. He has appeared at Creation Fest, Youth in Christ conferences, and Parachute Fest in New Zealand. No matter where he performs, audiences can expect a flawlessly clean show and side-splitting comedy.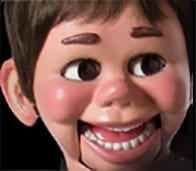 Jeffrey
An 8-year-old kid who steals the stage, Jeffrey has a witty outlook on life and often says the things we only wish we could say. He currently resides in a suitcase in Ryan's RV.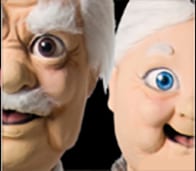 Harold & Irene
Harold & Irene are a couple of hilarious older folks who aren't shy about sharing advice on topics ranging from iPads to iHOPs. Wherever they go, they're fan favorites.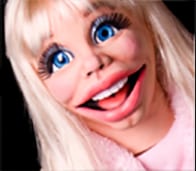 Tiffany
A giggly blond teenager, Tiffany has a naïveté and a fondness for all that's superficial and gives us a good laugh. A new addition to the cast, she's not as silly as she seems….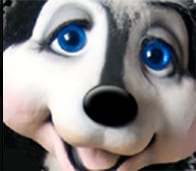 Ardy the Skunk
A country critter who has had his fair share of run-ins with vehicles and over-zealous animal lovers alike, Ardy is a hit with fans of all ages.
Amish Country Home Cooking
Our Bird-in-Hand Stage adds new flexibility to the concept of a dinner theatre in Lancaster, PA. To enhance your Lancaster County theatre experience, come early or stay after the show to enjoy a meal at our Bird-in-Hand Family Restaurant & Smorgasbord, where you can order from the menu or select from our mouthwatering all-you-can-eat buffet. If you're looking for lighter fare, enjoy the farm-fresh choices at our nearby Bird-in-Hand Bakery & Cafe. Be sure to ask about dining discounts when you make your reservations.
Restaurant & Smorgasbord
Stay Overnight: Experience Smucker Family Hospitality
Our on-site dining options are a delicious way to round out your visit to our Bird-in-Hand Stage. For an even more memorable theatre experience, ask about discounted packages that include meals or lodging at our one of our conveniently located properties, which provide easy access to all the most popular Lancaster County attractions, including Dutch Wonderland, the outlets, Strasburg Rail Road, Sight & Sound Theatre, and more.
Other Shows on Our Stage