Mennonite Girls Can Cook
May 3 - October 28
Groups

Swipe Here to Scroll

Bring Your Group to Enjoy a Show!

We welcome your group to the Bird-in-Hand Stage, where you can enjoy Broadway-style musicals set in Amish Country and master illusionists. Currently located on the banquet level of the Bird-in-Hand Family Restaurant & Smorgasbord, our stage features tiered seating for up to 175, and accessible floor seating is available. Our ground-level entrance is accessible by elevator from the main dining room upstairs.

We offer discounted show tickets for groups of 20 or more, with complimentary tickets for the driver and tour escort. For your convenience and value, Bird-in-Hand Stage tickets are also available as part of a discounted lunch or dinner package.

To book your group tickets, call us at (866) 931-2925 or email us.

Map & Directions

Swipe Here to Scroll

Directions to Bird-in-Hand Stage

2760 Old Philadelphia Pike, Bird-in-Hand, PA 17505

The Bird-in-Hand Stage is part of the Bird-in-Hand family of properties in the heart of Lancaster County's Amish farmlands. Our stage is currently located on the banquet level of the Bird-in-Hand Family Restaurant & Smorgasbord, and accessible floor seating is available. Use the map above for driving directions

Call (717) 455-3539 to purchase tickets or make a reservation online:
A Musical Comedy that Really Sizzles!
Watch the excitement, confusion, and just plain frantic fun that erupts when a small town cable cooking show, hosted by two Mennonite women, attracts the attention of a big shot Hollywood producer. An ideal recipe for hilarity, this brand new play mixes faith, food and friendship – and is served fresh and funny to you in 90 minutes.
Show Only
Monday – Saturday: Adult, $27; Child, $13
Breakfast & Show
Monday – Saturday: Adult, $37; Child, $20
Lunch & Show
Monday – Saturday: Adult, $41; Child, $23
Dinner & Show
Monday – Thursday: Adult, $44; Child, $26
Friday – Saturday: Adult, $46; Child, $26
Guests dining with us before the performance should arrive 90 minutes prior to the show to allow for adequate time to enjoy their meal.
Cast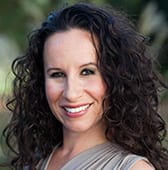 Monica DePaul
Natasha Biltmore
Monica is thrilled to be returning for a third season. Past Blue Gate credits include: Karen Ledbetter and Queen Elizabeth in Josiah for President; Rosie in The Confession; and Sadie in Our Christmas Dinner. Originally from California, she obtained her BFA in Musical Theatre from California State University. She spent 4 years in New York City and 10 years performing with Sight and Sound Theatres. She has also worked The Fulton Theatre, PRiMA Theatre, Servant Stage Company and Portrait of a Lady Summer Cabaret Series. Many thanks go out to Mom, Vinnie, Amelia and Ella for all of their understanding and support and also to God for all of the little treasures life provides.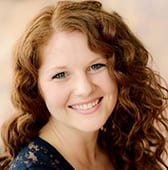 Rachel Wolin
Darla Jenzen
Rachel is so excited to be back performing on the Bird-in-Hand Stage. She was last seen in The Confession, Josiah for President and Our Christmas Dinner. Over the past few months, she has been traveling the country with Bright Star Touring Theater sharing the magic of theater to students in over 15 states! Rachel loves a good cup of coffee, running, and exploring new places! Much love to my amazing and supportive family! C,L,E,L,P,A,N,J,D,R & R.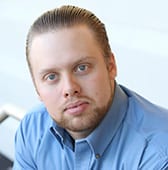 Nathan Garner
Hovie Crumwalt
Nathan is thrilled to be in his second season with Blue Gate Musicals at the Bird-in-Hand Stage. He is an Indiana native and graduate of IPFW. He has worked at the Huron Playhouse in Ohio, playing such roles as, Herbie in Gypsy and King Arthur in Camelot. Most recently, he played the role of Samuel in The Confession here at the Bird-in-Hand Stage. Also an accomplished carpenter, he has rounded out his time doing technical work for local theatres and high schools around his home. Outside of the theatre, he enjoys fishing and rock climbing. He is thrilled to be given the opportunity to join the 2016 cast and thanks everyone for coming out to support the shows and his fellow cast and crew members!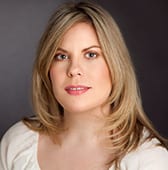 Hillary Boyd
Joanna Braun
Hillary is thrilled to be back at the Bird-in-Hand Stage working with this wonderful cast! She has previously appeared in The Confession and Half-Stitched. Other Lancaster County credits include Miracle of Christmas at Sight & Sound Theatres and Shear Madness at Dutch Apple Dinner Theatre. Hillary holds a B.A. in Theatre Performance from Baylor University, and has also trained with The Second City, The Peoples Improv Theater (PIT), and Atlantic Acting School in NYC. She would like to dedicate her performance to her faithful cat, Mr. Braverman. Prov. 3:5-6. www.hillaryboyd.com.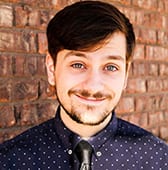 Logan Sapp
Skippy
Logan Sapp is a recent college graduate from Murray State University. He currently resides in Owensboro, Kentucky. Past performances include Wilbur from Hairspray, Van from Dog Sees God, and Lt. Cioffi from Curtains! The Musical! This is his first professional performance and he is very excited to share his work with all of you!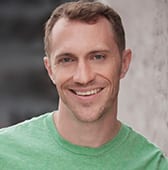 Craig Smith
Bernie Waldron
Craig Smith is happy to be working at Bird-In Hand Stage. A resident of Lancaster for the past 7 years Craig along with his wife, Theresa has performed numerous shows over the years. Past credits include: How To Succeed In Business, Crazy For You, Anything Goes, Sheer Madness, Clue: The Musical, Oklahoma, and A Christmas Story just to name a few. Craig would like to thank his wife, boys, family and friends for all their constant love and to you the audience for your continued support of the arts!