Delight customers and employees with holiday gifts that reflect your business's quality and good taste. Our gift baskets, boxes and crates are filled with a delicious selection of fresh-baked goods made with care at our Bird-in-Hand Bakery, along with other tasty Lancaster County treats – all attractively packaged and ready for gifting.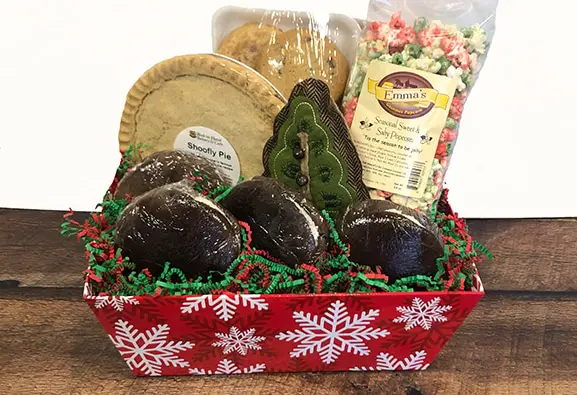 Santa's Sweets Gift Box
Let the employee or client with a sweet tooth know you're thinking of them with this delightful sweet treat gift box. Featuring a delectable selection of delicious Lancaster County treats fit to satisfy any craving, including popular Amish-style baked treats from our own Bird-in-Hand Bakery.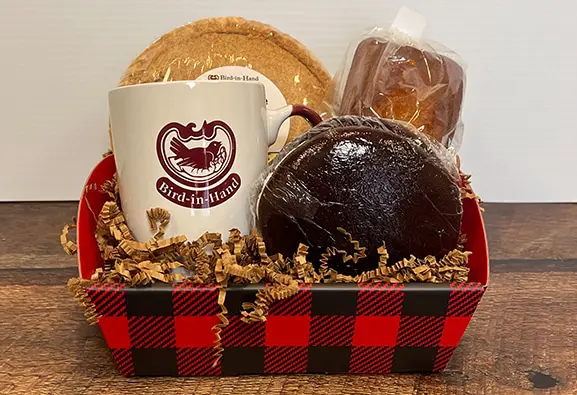 Stocking Stuffer Gift Box
This is the perfect gift for clients to give when you want to send a little something extra to a client or employee. Our Stocking Stuffer Gift Box is just the right size—and it's stuffed with a sweet selection of Amish-style baked goods fresh from our Lancaster County bakery, and a mug to keep!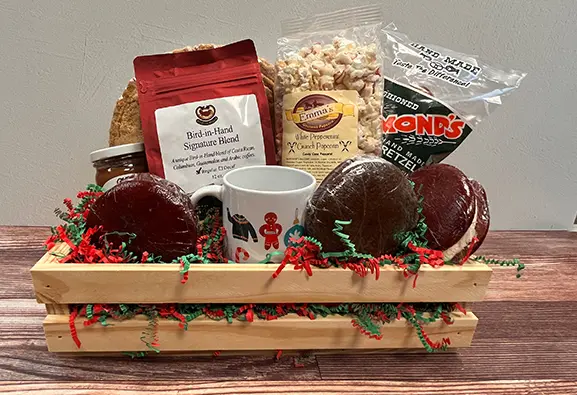 Happy Holidays Gift Crate
Be sure to spread holiday cheer to clients or family with the Happy Holidays Gift Crate. The Holiday Crate is stuffed with gourmet treats selected to encompass all your clients needs to get into the holiday season. They'll delight at a warm slice of Grandma Smucker's wet-bottom shoofly pie Christmas morning and a limited-edition mug of fresh-brewed Bird-in-Hand Signature Blend coffee.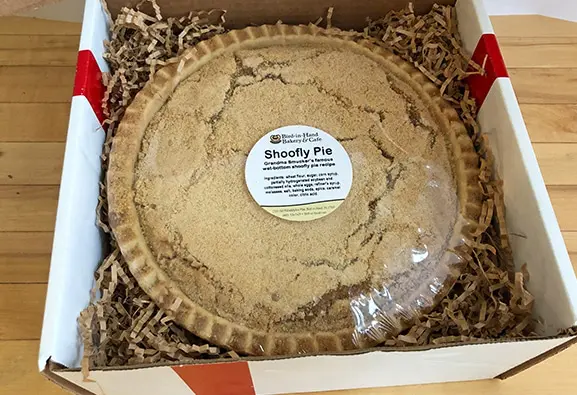 Shoofly Pie Gift Box
When in doubt – stick to the classics. Our traditional Pennsylvania Dutch wet-bottom shoofly pie is made from an old family recipe that has been handed down for generations and fine-tuned by Grandma Smucker, and is always considered a thoughtful gift.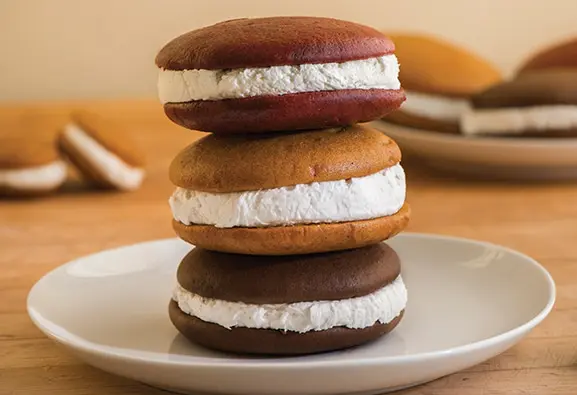 Whoopie Pie Gift Box
Our scratch made Pennsylvania Dutch whoopie pies are sure to please any valued clients or employees. Made from an old family recipe that has been handed down for generations and fine-tuned by Grandma Smucker, these will always be welcome at any holiday party.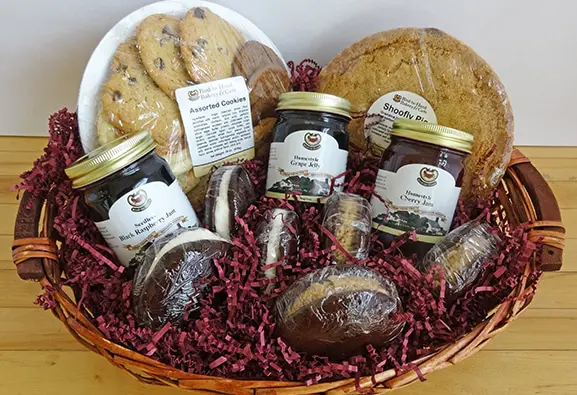 Deluxe Bakery Gift Basket
We're sure that everyone would love a sampling of our Pennsylvania Dutch baked goods and delicious fruits spreads! Our Deluxe Bakery Gift Basket offers a wide range of delicious, individually wrapped scratch-made baked goods, including a shoofly pie, a baker's dozen full of cookies, and a jar of jam for each recipient
Our Exclusive Services Simplify Your Holiday Giving
We can incorporate any flyers or business cards that you provide in each order or we can create a custom gift note for your business. As a business partner, you can take advantage of preferred pricing and volume-based discounts. We offer several shipping options – and you can choose your delivery date. *PLEASE NOTE: Minimum order is five items. Please allow at least three weeks for us to process and ship your order.
Hurry! For delivery by Christmas, order corporate gift baskets by Nov. 24.