Delight customers and employees with holiday gifts that reflect your business's quality and good taste. Our gift baskets, boxes and crates are filled with a delicious selection of fresh-baked goods made with care at our Bird-in-Hand Bakery, along with other tasty Lancaster County treats – all attractively packaged and ready for gifting.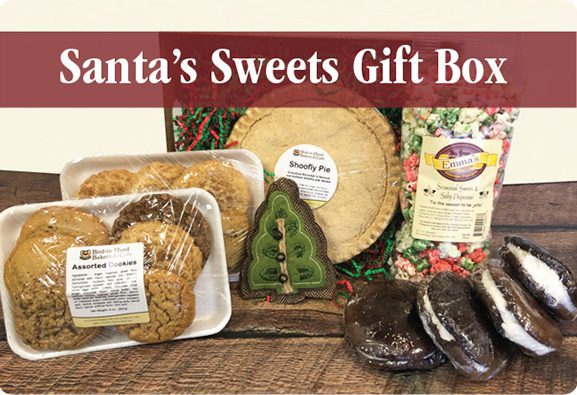 Satisfy their sweet tooth with our famous Grandma Smucker's shoofly pie, jumbo whoopie pies, an assortment of cookies and other locally made goodies – plus a holiday ornament.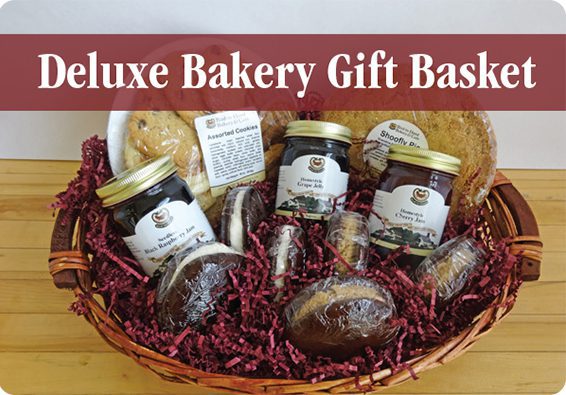 Who wouldn't love a sampling of our traditional PA Dutch baked goods and delicious fruit spreads? Our most popular basket features shoofly pie, cookies, whoopie pies and assorted jams and jellies.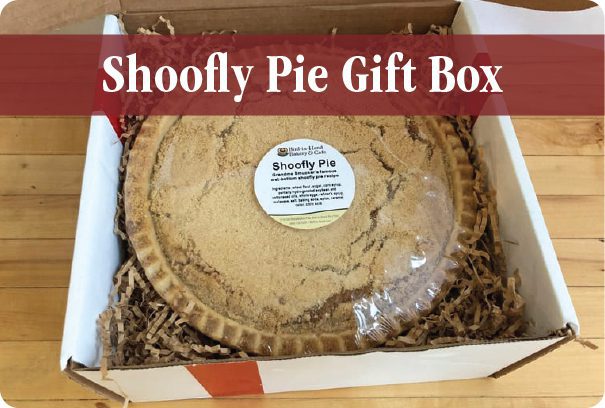 In Amish Country and beyond, we're famous for Grandma Smucker's Shoofly Pie. It's delicious with coffee for breakfast or dessert – and it's a welcome gift for any occasion.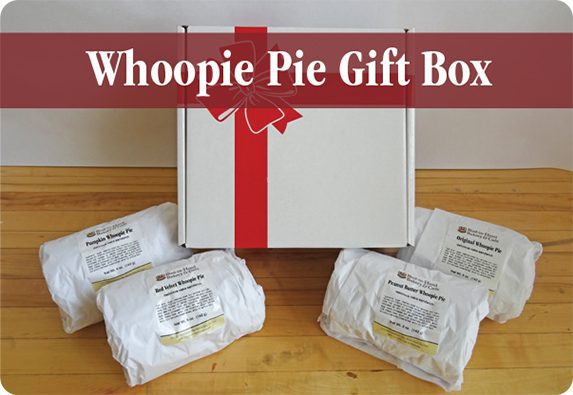 Choose from two of our homemade 10-inch pies in any combination of shoofly or pecan, including Grandma Smucker's Shoofly Pie, or our traditional Southern-style Pecan Pie in our made-from-scratch crust.

Our Exclusive Services Simplify Your Holiday Giving
We can incorporate any flyers or business cards that you provide in each order or we can create a custom gift note for your business. As a business partner, you can take advantage of preferred pricing and volume-based discounts. We offer several shipping options – and you can choose your delivery date. *PLEASE NOTE: Minimum order is five items. Please allow at least three weeks for us to process and ship your order.
Hurry! For delivery by Christmas, order corporate gift baskets by Nov. 26.