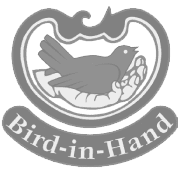 Work With Us
It takes a great team to create a memorable customer experience. If serving others brings you joy, we invite you to become a part of the Bird-in-Hand family. Our team has more than 400 members who are committed to putting our Guests' needs first. Together, our team members create a friendly, helpful and safe environment, stressing positive interactions with teammates, vendors and, above all, our Guests.
We offer our team members a variety of benefits, including:
Health insurance for those who work the required hours per week
Paid vacation after one year of continuous service
Membership in Everence Federal Credit Union with direct paycheck deposit, if desired
Leave of absence of up to 60 days at the manager's discretion
Paid funeral leave of one to three days at the manager's discretion
Staff discount cards for discounts at the Bird-in-Hand family of companies
Staff activities including Staff Appreciation Week and other company events
Education and training, including half-day orientation and on-the-job training, plus potential eligibility for full or partial reimbursement of further training/education, if interested
Advancement opportunities through internal postings before job opportunities are advertised to the public
Potential $100 reward for referring family or friends for job openings at any of the Bird-in-Hand family of companies.
JOB OPENINGS
Bird-in-Hand Bakery & Cafe
Artisan Bread Baker – FT
Cafe Lead – FT
Cafe Attendant – PT
Cake Decorator – FT
Market Attendant – PT
Bird-in-Hand Family Inn
Central Reservations – PT
Housekeeping – PT
Bird-in-Hand Family Restaurant & Smorgasbord
Host/Hostess/Cashier – PT or FT, AM or PM
Banquet Server – PT, AM or PM
Bus Person – PT or FT, AM or PM
Server– PT, PM
Dishwasher – PT, AM or PM
Buffet Attendant – PT or FT, AM or PM
Short Order Cook – PT or FT, AM or PM
Prep Cook – PT or FT, AM or PM
Bird-in-Hand Stage
Usher– PT
Bird-in-Hand Village Inn & Suites
Housekeeping – PT (weekends only)
Breakfast/Laundry – PT
Country Acres Campground
Front Desk Agent – PT, AM or PM
Cleaning Position – PT
Maintenance Staff – PT
Travelers Rest
Laundry Assistant – PT
Maintenance
Food Service Maintenance – FT