Live on the Bird-in-Hand Stage in 2023
Tickets go on sale at noon on August 15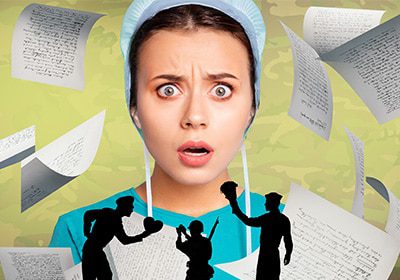 Dear Solider Boy
April 6 – July 27, 2023
She Wanted to Help End a War, Not Start One!
What could go wrong when a young Amish girl and her friend volunteer to write letters of encouragement to the American troops stationed in Iraq? It's a pure and noble mission, but it gets a bit complicated (and more than a little comedic) when several of the soldiers out on a weekend pass decide to surprise the girls at the cheese shop where they work—all on the same day!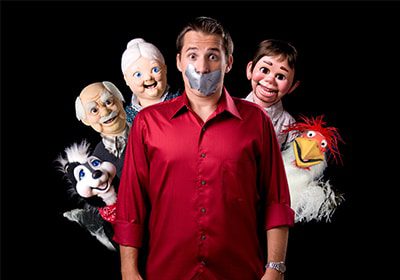 Ryan & Friends: Never Speechless
April 7 – October 28, 2023
The Last Word in Laughter!
Audiences never seem to tire of laughing along with Ryan & Friends. Fresh, family-friendly and always funny, they're back by popular demand. This season's show features fan favorites—skits and songs from past shows—with new music,new comedy and an all-new finale that will leave you rolling in the aisles.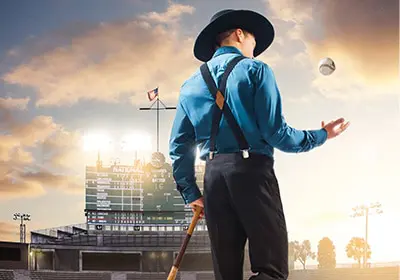 The Home Game
August 4 – October 19, 2023
A Son's Journey. A Father's Hope.
Levi must choose between his father's expectation of an Amish life and his own deepest dreams of playing baseball in the major leagues. Filled with laughter and drama, this musical is sure to hit it out of the park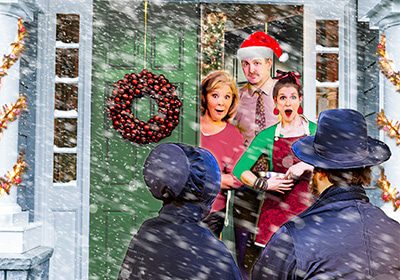 Our Christmas Dinner
October 26 – December 30, 2023
It's the Most, Wonderful Meal of the Year!
Expect the unexpected when an unlikely mix of strangers and kinfolk are thrown together in the middle of a snowstorm. This musical is a hilarious look at family tradition, holiday expectations and the real meaning of Christmas. A heaping scoop of humor, a slice of family memories and some unexpected surprises all serve up The Most, Wonderful Meal of the Year!