The Magic & Wonder Show
April 18 - December 30
Groups

Swipe Here to Scroll

Bring Your Group to Enjoy a Show!

We welcome your group to the Bird-in-Hand Stage, where you can enjoy Broadway-style musicals set in Amish Country and master illusionists. Currently located on the banquet level of the Bird-in-Hand Family Restaurant & Smorgasbord, our stage features tiered seating for up to 175, and accessible floor seating is available. Our ground-level entrance is accessible by elevator from the main dining room upstairs.

We offer discounted show tickets for groups of 20 or more, with complimentary tickets for the driver and tour escort. For your convenience and value, Bird-in-Hand Stage tickets are also available as part of a discounted lunch or dinner package.

To book your group tickets, call us at (866) 931-2925 or email us.

Map & Directions

Swipe Here to Scroll

Directions to Bird-in-Hand Stage

2760 Old Philadelphia Pike, Bird-in-Hand, PA 17505

The Bird-in-Hand Stage is part of the Bird-in-Hand family of properties in the heart of Lancaster County's Amish farmlands. Our stage is currently located on the banquet level of the Bird-in-Hand Family Restaurant & Smorgasbord, and accessible floor seating is available. Use the map above for driving directions.

Call (717) 455-3539 to purchase tickets or make a reservation online:
A Breathtaking Experience for All Ages
Experience a theatrical event for the entire family, starring Illusionist Brett A. Myers. All ages will enjoy new grand illusions, as well as some fan favorites, plus live animals and comedy. And join us for a new show, November 7 – December 30, celebrating the holiday season and create lifelong memories as you rediscover the wonder and true magic of Christmas.
Show Only
Monday – Saturday: Adult, $27; Child, $13
Breakfast & Show
Monday – Saturday: Adult, $37; Child, $20
Lunch & Show
Monday – Saturday: Adult, $41; Child, $23
Dinner & Show
Monday – Thursday: Adult, $44; Child, $26
Friday – Saturday: Adult, $46; Child, $26
Guests dining with us before the performance should arrive 90 minutes prior to the show to allow for adequate time to enjoy their meal.
Cast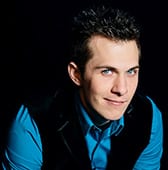 Brett Myers
Illusionist
Brett has traveled the nation over the past 12 years creating moments of magic and wonder for thousands. He got his first magic set when he was six years old, learned the art as a teenager and he's been performing ever since! Some of his favorite performances have been in other countries like India, Ecuador, Costa Rica, and Uganda. Brett loves spending time with his family.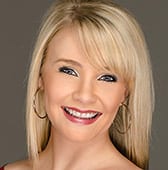 Bethany Terry
Assistant
Bethany has been a performer since the age of 3 in dance, gymnastics and acting. She loves entertaining guests and making them feel a part of the show! She has traveled across the US to perform and spent several years working at Walt Disney World. Two of her passions are photography and traveling, but loves feeling at home surrounded by the Lancaster County farm lands.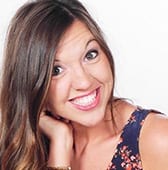 Andi Karick
Assistant
Andi has been performing for about 11 years. Currently she spends most of her days working at a café in Downtown Lancaster & has the pleasure of getting sparkly & magical with her best friends by night here at the Magic & Wonder show!! Her hobbies include: napping, taking tons of pictures, and spending time with her family! She is always up for a fun adventure!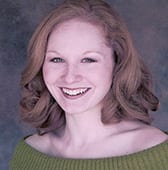 Andrea Calderon
Assistant
Andrea is originally from Lexington, Kentucky and holds a BFA in Performing Arts/Dance from Western Kentucky University. She has performed around the country over the past 15 years, including Pigeon Forge, TN, Branson, MO, and locally at PRiMA Theatre Company and American Music Theatre. Love and thanks to husband Wally and daughter Joyanna for their unending support.