Our Christmas Dinner
Nov. 7 - Dec. 30
Groups

Swipe Here to Scroll

Bring Your Group to Enjoy a Show!

We welcome your group to the Bird-in-Hand Stage, where you can enjoy Broadway-style musicals set in Amish Country and master illusionists. Currently located on the banquet level of the Bird-in-Hand Family Restaurant & Smorgasbord, our stage features tiered seating for up to 175, and accessible floor seating is available. Our ground-level entrance is accessible by elevator from the main dining room upstairs.

We offer discounted show tickets for groups of 20 or more, with complimentary tickets for the driver and tour escort. For your convenience and value, Bird-in-Hand Stage tickets are also available as part of a discounted lunch or dinner package.

To book your group tickets, call us at (866) 931-2925 or email us.

Map & Directions

Swipe Here to Scroll

Directions to Bird-in-Hand Stage

2760 Old Philadelphia Pike, Bird-in-Hand, PA 17505 

The Bird-in-Hand Stage is part of the Bird-in-Hand family of properties in the heart of Lancaster County's Amish farmlands. Our stage is currently located on the banquet level of the Bird-in-Hand Family Restaurant & Smorgasbord, and accessible floor seating is available. Use the map above for driving directions.

Call (717) 455-3539 to purchase tickets or make a reservation online:
It's the Most Wonderful Meal of the Year!
Create a new holiday memory that will be fun for the whole family when Our Christmas Dinner returns to the Bird-in-Hand Stage. Expect the unexpected when an unlikely mix of strangers and kinfolk are thrown together in the middle of a snowstorm. This new musical is a hilarious look at family tradition, holiday expectations and the real meaning of Christmas. A heaping scoop of humor, a slice of family memories and some unexpected surprises all serve up The Most, Wonderful Meal of the Year! With wisdom, humor and terrific tunes, this show is sure to stir the Christmas spirit and keep it glowing through the season. This show comes to us from the team at Blue Gate Musicals, who have created such hits as The Confession, Half-Stitched and Josiah for President.
Show Only
Monday – Saturday: Adult, $36; Child, $17
Breakfast & Show
Monday – Saturday: Adult, $46; Child, $24
Lunch & Show
Monday – Saturday: Adult, $50; Child, $27
Dinner & Show
Monday – Thursday: Adult, $53; Child, $30
Friday – Saturday: Adult, $55; Child, $30
Guests dining with us before the performance should arrive 90 minutes prior to the show to allow for adequate time to enjoy their meal.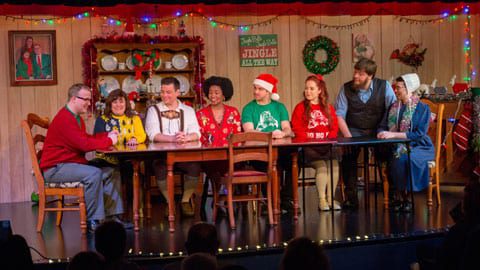 Cast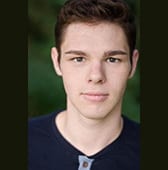 Trey Paris
George Davidson
Trey is thrilled is to continue his debut season with Blue Gate Musicals! Trey recently earned his Bachelor of Fine Arts in Acting from Northern Kentucky. Some of his past professional credits include A Chorus Line and Little Shop of Horrors with The Huron Playhouse, A Charlie Brown Christmas with The Children's Theatre of Cincinnati, and The Producers with Cincinnati Landmark Productions.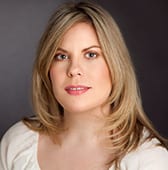 Hillary Boyd
Jackie Davidson
Hillary is in her third season at Bird-in-Hand Stage. Favorite roles include Pam in Half-Stitched and Joanna in Mennonite Girls Can Cook. Other Lancaster County credits include Miracle of Christmas at Sight & Sound Theatres and Shear Madness at Dutch Apple Dinner Theatre. Hillary holds a B.A. in Theatre Performance from Baylor University, and has trained with The Second City, and Atlantic Acting School in NYC.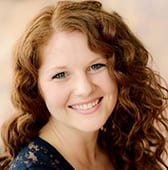 Rachel Wolin
Harper Davidson
Rachel is excited to appear in the third show of her second season at Bird-in-Hand Stage, Our Christmas Dinner! She was most recently seen playing Darla in Mennonnite Girls Can Cook. Rachel earned her BFA in Musical Theatre from Kent State University and is a proud native of the Buckeye State. Rachel loves a good cup of coffee, running, and exploring new places! Much love to my amazing and supportive family! C,L,E,L,P,A,N,J,D,R & R. .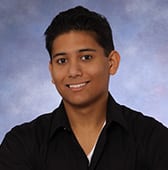 Alex Garcia
Glen
Alex is from Greece, NY, and has a BFA from Niagara University. His past credits include: Count Dracula in Dracula, King of Vampires and Ramblin' Rabbit in Beneath the Sweetgrass Moon with Charleston Stage. Charley/March in The Home Game and Carl in Josiah for President with Blue Gate Musicals, Mustard in Tales of Custard the Dragon with Rochester Lyric Opera, Math-stronaut with Creede Repertory Theatre and Orsino in Twelfth Night with London's Live Literature Company.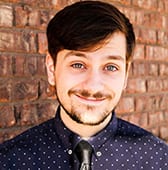 Logan Sapp
Uncle Ollie
Logan is very excited to share the holiday season with all the patrons of Bird-in-Hand Stage. He is a recent college graduate from Murray State University. He currently resides in Owensboro, Kentucky. Past credits include Wilbur from Hairspray, Van from Dog Sees God, and Lt. Cioffi from Curtains! The Musical! He wishes everyone a Merry Christmas!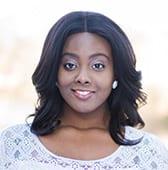 India Shanelle
Sylvia
India Shanelle is thrilled to continue in her debut season with Blue Gate Musicals. She is a recent graduate from The Conservatory of Theatre & Dance at Southeast Missouri State University and calls St. Louis, MO home. Past credits include On the Town, Almost Maine, and Motormouth Maybelle in Hairspray. Her vocal coaches, Joseph Mason and Judith Farris, encouraged her growth as a singer. Outside of theatre, India enjoys yoga, video editing, and running social media for businesses. India would like to thank her mother for her love and dedication.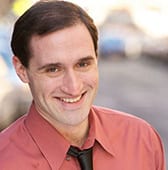 Matthew Aaron
Jacob Miller
Matthew Aaron is excited to appear on the Bird-in-Hand Stage in another Blue Gate Musicals production, Our Christmas Dinner. Since Josiah For President, he has been fortunate to perform all over the country. Favorite credits include: Tateh in Ragtime, Sky Masterson in Guys and Dolls, Harry Bright in Mamma Mia, Herbie in Gypsy, Frank in Annie Get Your Gun, and Proprietor/Oswald in Assassins. Matthew would like to thank his friends, family and you for coming out and supporting the arts.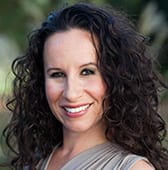 Monica DePaul
Sadie Miller
Monica is thrilled to be appearing in the third show of her third season with Blue Gate Musicals at Bird-in-Hand Stage. Past Blue Gate credits include: Karen Ledbetter/Queen Elizabeth in Josiah for President; Rosie in The Confession; and Sadie in Our Christmas Dinner. Originally from Orange County, California, she obtained her BFA in Musical Theatre from California State University, Fullerton and then made her way to the East Coast via New York City. After spending 4 years in the Big Apple, she enjoyed 10 years performing with Sight and Sound Theatres here in Lancaster PA as part of the casts of Abraham and Sarah, Psalms of David, Voices of Christmas, In the Beginning, Jonah, Noah and more. Locally she has also had the pleasure of working with The Fulton Theatre, PRiMA Theatre, Servant Stage Company and Portrait of a Lady Summer Cabaret Series. Favorite roles include: Sarah in Abraham and Sarah and Julie in Showboat and Nimue in Camelot. Many thanks go out to Mom, Vinnie, Amelia and Ella for all of their understanding and support, and also to God for all of the little treasures life provides.
Packages, Experiences & Events