Enjoy Ice Cream with the Folks Who Made It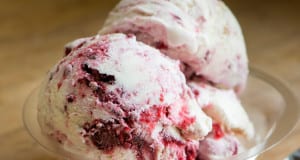 The Smucker Family invites all Guests of Bird-in-Hand lodging properties to join them for a special summertime treat. Our make-your-own sundaes will feature artisan ice cream from the Bird-in-Hand Bakery & Cafe. Our premium ice cream is made on the premises with local fruits and all-natural flavorings. We craft it by hand in small batches in a variety of favorite flavors.
2018 dates to be announced.